It's art imitating art…
---
A giant crane dangled the car over a 25-foot-by-50-foot reflecting pool under the Duster with 2,500 gallons of water as a crew fixed a 1975 Duster into place.
Watch the latest Motorious Podcast here.
"It's definitely not something you see every day," said Boyd, Oklahoma Contemporary Arts Center's exhibitions manager.
The car will remain nose down over the pool for 8 months, being called "Breve historia del tiempo," or "brief history of time," which is a nod to the long history of the auto industry in OKC.
It was more than 20 years ago that the inspiration for the piece came to the Mexican artist, Gonzalo Lebrija.
"The first idea really came from a kind of dream that I had of a car falling down into a lake and just stopping at the moment it touched the water. Then this image just started to grow up in my mind until I did it," Lebrija said
After he had that vision, he decided to create a performance art piece using a crane to drop another Plymouth Duster into a lake in Guadalajara, Mexico. Lebrija used a high-speed camera to capture a photo of the car just before the bumper hit the water.
"Once I had the print of the image, the print changed the image on my conscious. ... It took over," he recalled. "In the image, you have this kind of vertigo sensation; you feel that the car really is giving you this idea of gravity force."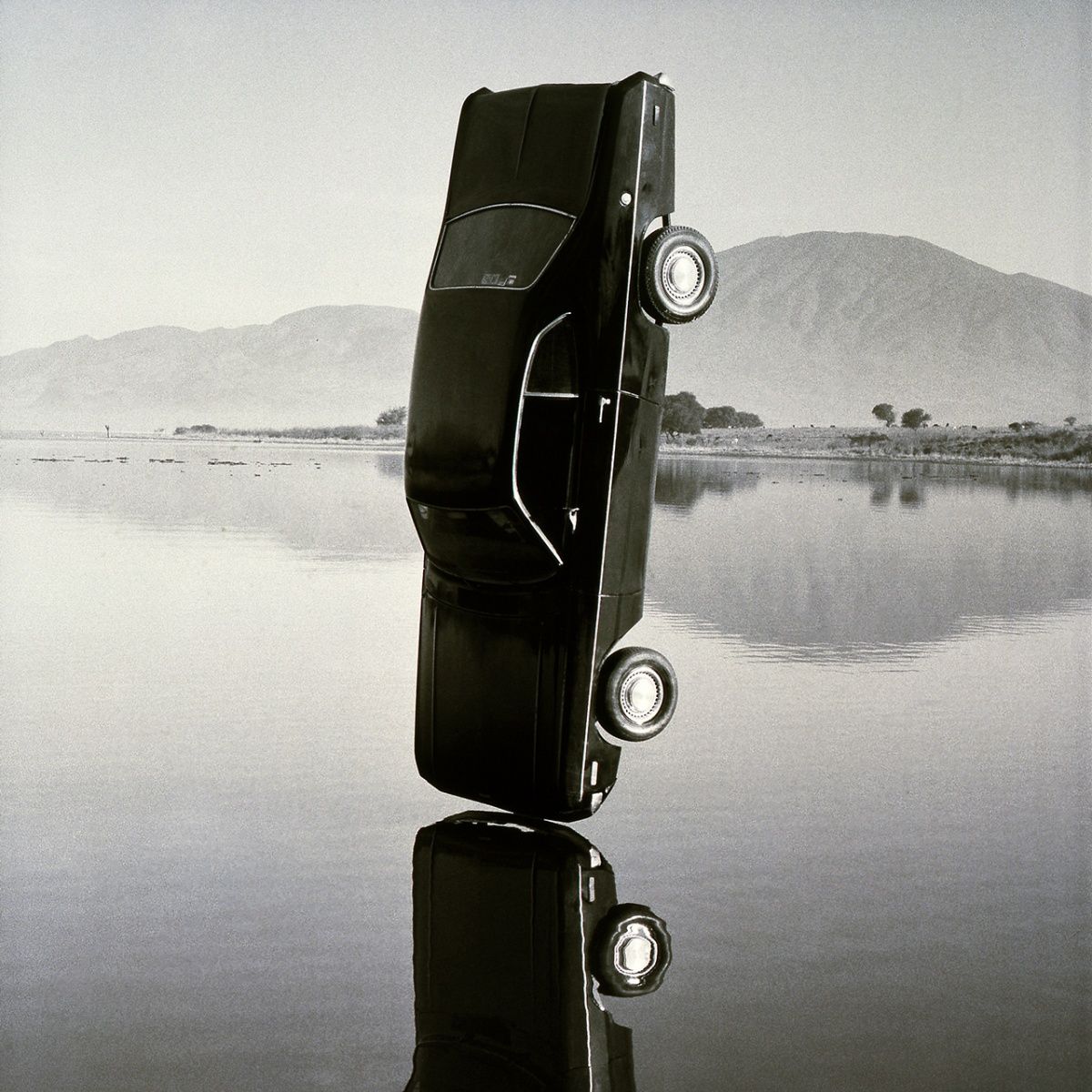 From that image came the inspiration to prop this Duster up in the pool.
Source: The Oklahoman