The truck's ownership has been authenticated.
---
Elvis Presley had a vast collection of cars, trucks and motorcycles, but one of the lesser known vehicles formerly owned by The King is a trio of 1967 GMC C10 pickup trucks used on his Circle G Ranch. This truck will be up for grabs during the upcoming GAA Classic Cars auction in July, and it will certainly be one of the most high-profile lots.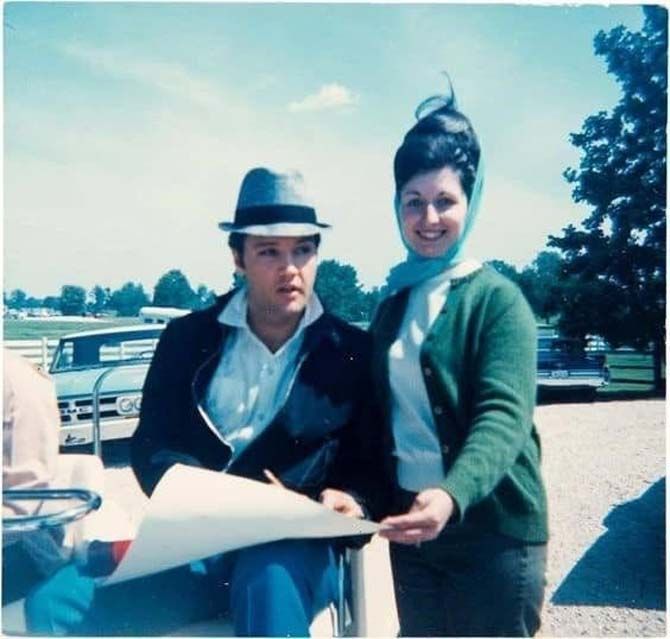 This green truck was one of three Elvis had bought for his Mississippi ranch on February 8, 1967, and the auction listing even has a picture of Elvis with the truck in the background. Using the VIN, the truck's ties to Elvis were authenticated by Elvis Presley Enterprises earlier this year, and the GMC underwent a frame-on/bed-off restoration about four years ago. Adding even more celebrity status to this truck, the dashboard has been signed by Jay Leno and Blake Shelton.
Unlike Elvis' flashy pink Cadillac and his collection of limousines, this 1967 GMC C10 is a perfect example of a no-frills farm truck. It is a short bed truck with an inline-six engine and a manual transmission, and it is sold with a copy of the bill of sale where Elvis' dad had sold the truck to a dealership in Maryland. Since 1986, the truck has been on display at museums in Canada and across the Southeastern U.S. before being restored to its original glory. This classic GMC looks incredible, and the listing says that it drives just as good.
GAA Classic Cars will be the first to host a physical classic car auction since the COVID-19 shutdowns went into effect. This event will take place July 23-25, and it will be open to registered bidders and consignors only – no spectators. If you want a shot at an Elvis-owned vehicle, be sure you're registered to bid on this restored GMC ranch truck.