Oh, those tire marks are epic…
---
A Dodge Charger driver lost control while doing 120 mph or more past a Michigan State Police trooper parked on the side of northbound 1-75 in the Detroit metro area, wrecking out most gloriously. Two different videos of the incident, one from the trooper's car and one from a private citizen's dash cam, show the Mopar speeding in the left lane, then going onto the left shoulder to pass a slower car, losing control while burning an incredible amount of rubber, then veering all the way over to the right lane where it hit a Honda CRV and garbage truck.
Learn about Dodge's planned anti-theft deterrent tech here.
Of course, the trooper was already in hot pursuit. However, by the time she was able to weave through the slowed traffic to the collision, the driver had abandoned the muscle car. That's when Michigan State Police, Detroit Police, and Hamtramck PD worked together to search for the suspect, whom they caught and arrested.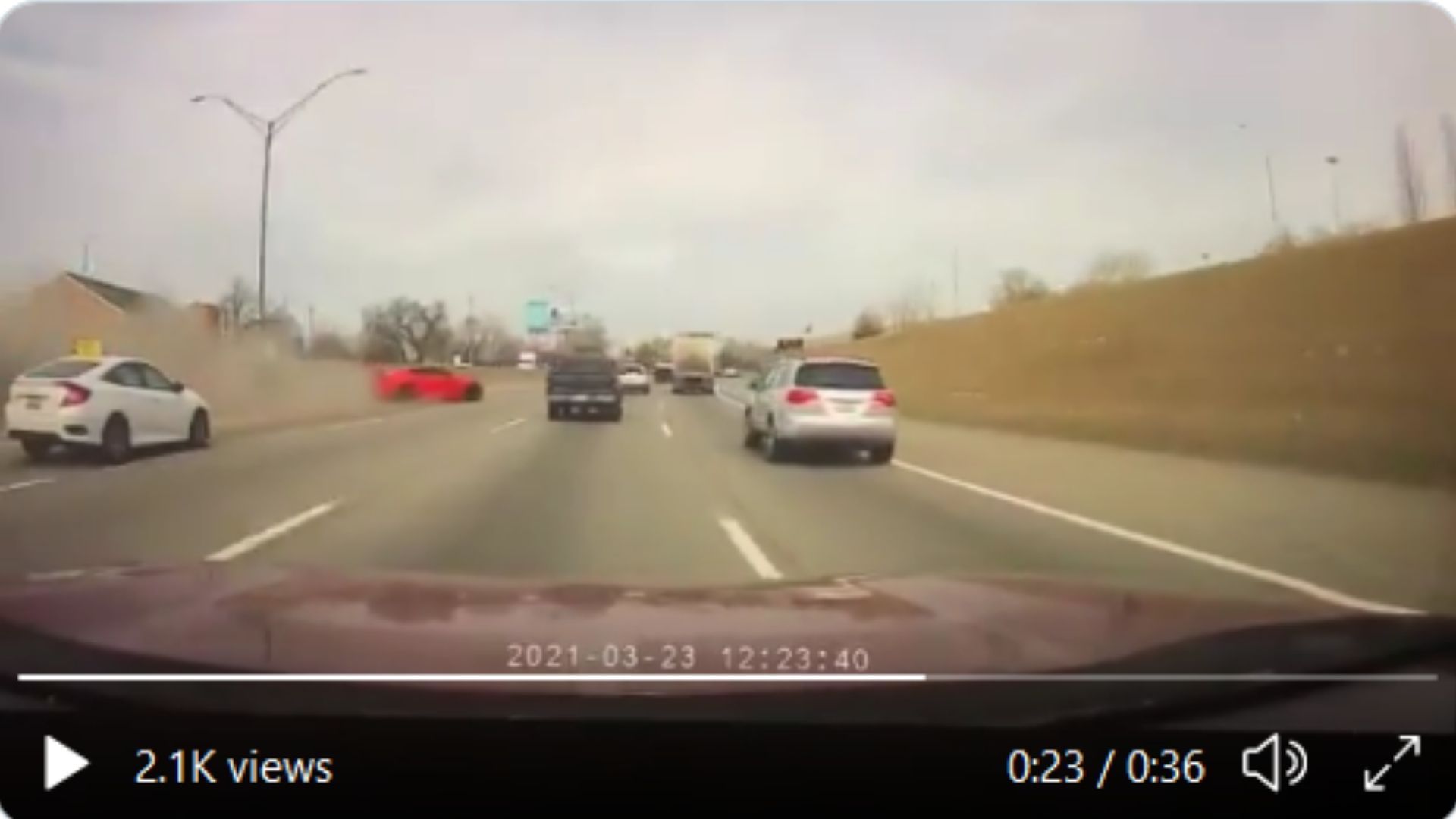 Not shockingly, the Charger had been reported stolen. What was a little surprising was that the Mopar had been swiped in Georgia, however it's not uncommon for criminals to move stolen vehicles states away to use in crimes. It's also become common for criminals to steal modern Dodge muscle cars, whether they just want to go for a joyride or they use it to commit robberies, assaults, or even to participate in street shutdown events. To help combat the rash of vehicle thefts, Dodge is preparing to release new anti-theft software for high-powered models.
Michigan State Police believe this orange Dodge Charger is the same one which has been pursued by troopers several times before in the past week. That means the driver could be facing a long list of charges. This is why you don't run from the cops, because even if you get away it will eventually catch up to you.