A painstakingly restored example of the earliest iteration of America's Sports Car.
---
In 1954, the Chevrolet Corvette entered its second year of production. 1954 Corvettes were very similar to the 1953 model, with a couple of key differences.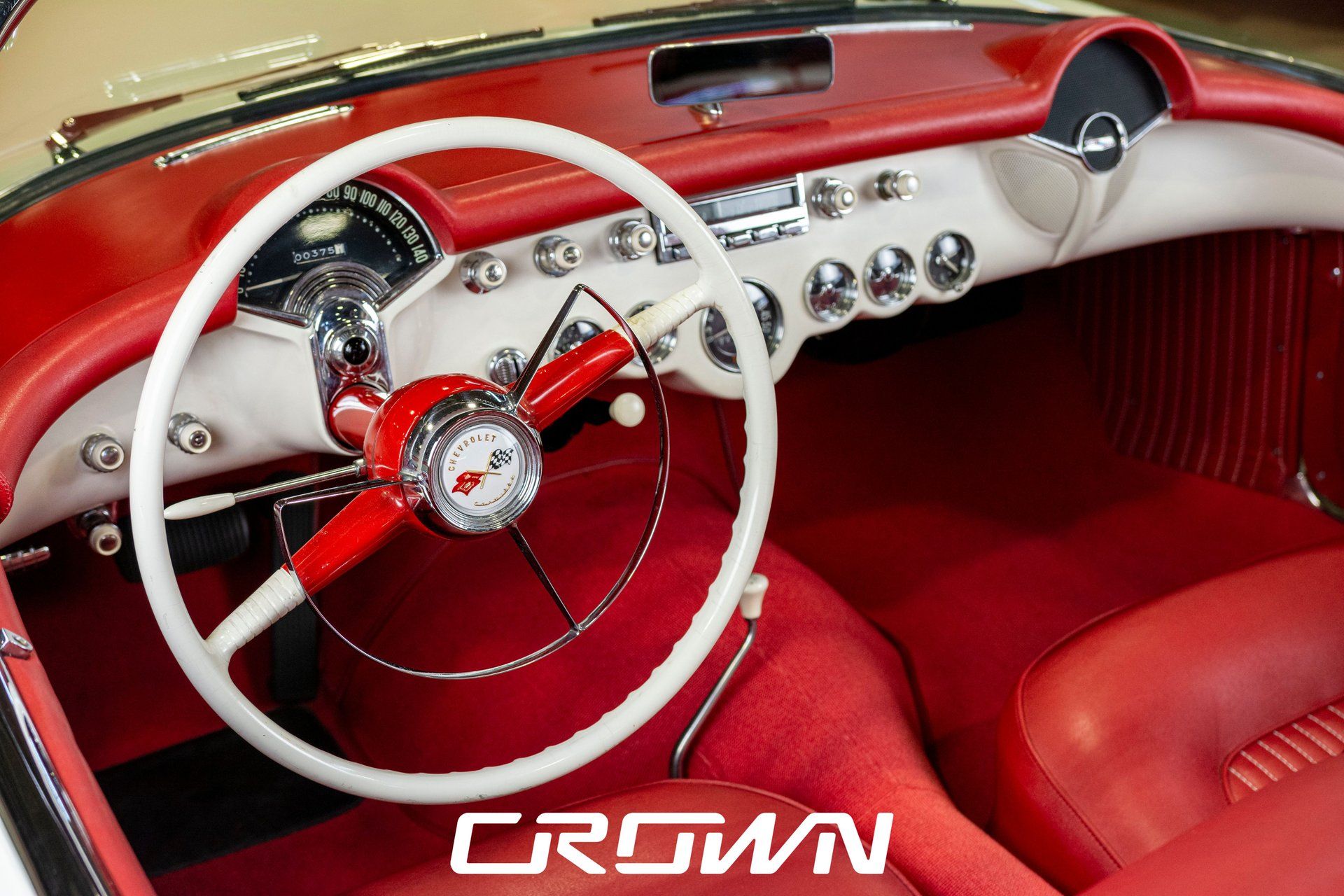 For one, new colors were available. While all 300 1953 Corvettes were painted Polo White with red interior, 1954 gave buyers a choice of Polo White, Black, Sportsman Red, and Pennant Blue. All but the Pennant Blue cars retained the red interior.
The second major change was far less visible. Corvette production had moved from Flint, Michigan to St. Louis, Missouri, where it would remain until 1982. 3,640 Corvettes were produced in that first year in St. Louis, over 12 times as many as the year prior. Eventually, nearly 700,000 Corvettes would be built in that plant.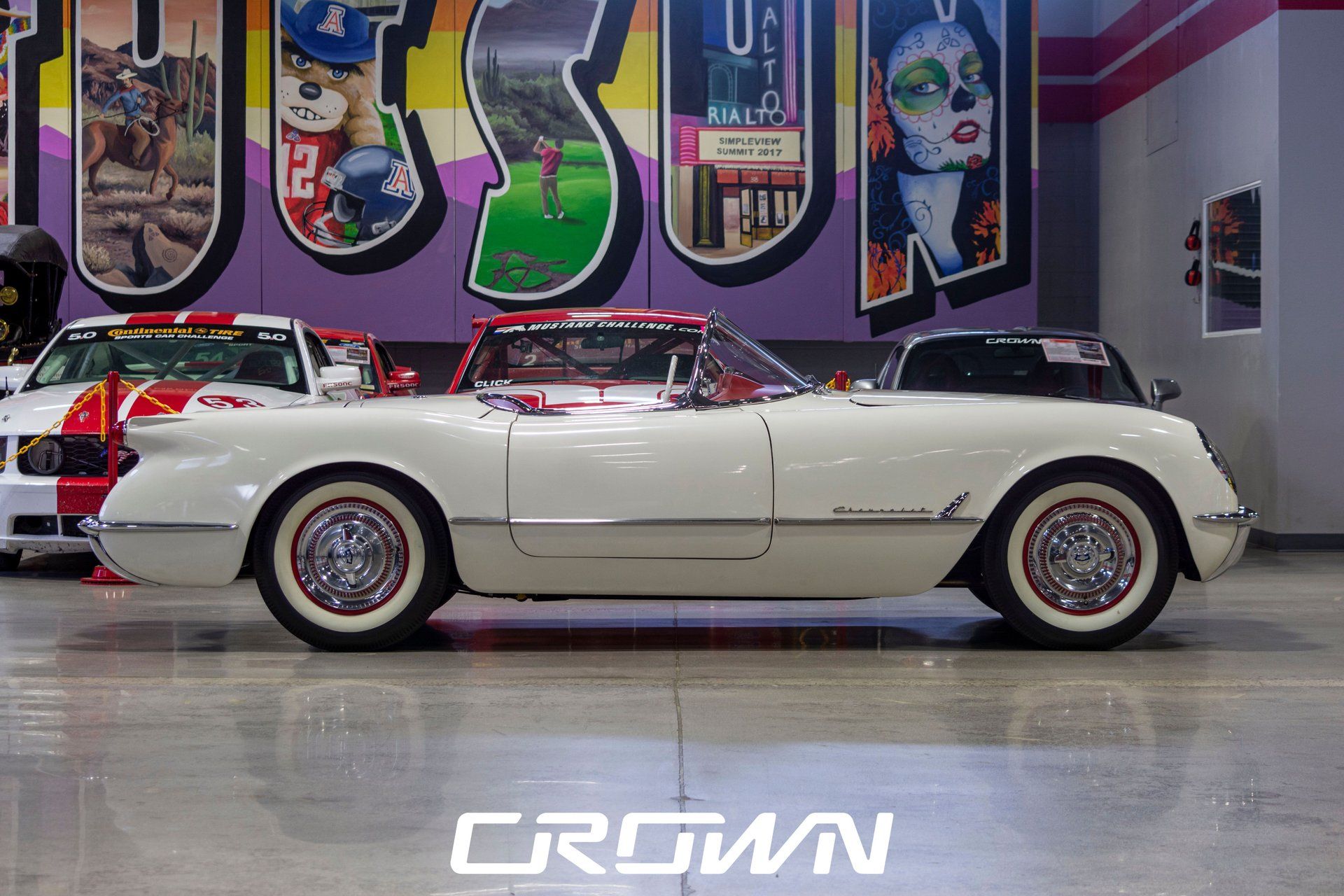 The earliest Corvettes famously offered no V8 engine and no manual transmission. Instead, they were powered by the 235 cubic inch, 150 horsepower Blue Flame inline six backed up by a Powerglide two-speed automatic. It wasn't until the following year that a V8 would become available – as well as a manual transmission.
The Polo White 1954 Corvette seen here is one of the best examples of the breed we've seen yet. It's simply beautiful, and it's been subjected to a painstaking restoration. Back in 1997, it received a National Corvette Restorers Society (NCRS) Top Flight award, officially recognizing it as one of the nicest Corvettes in the world.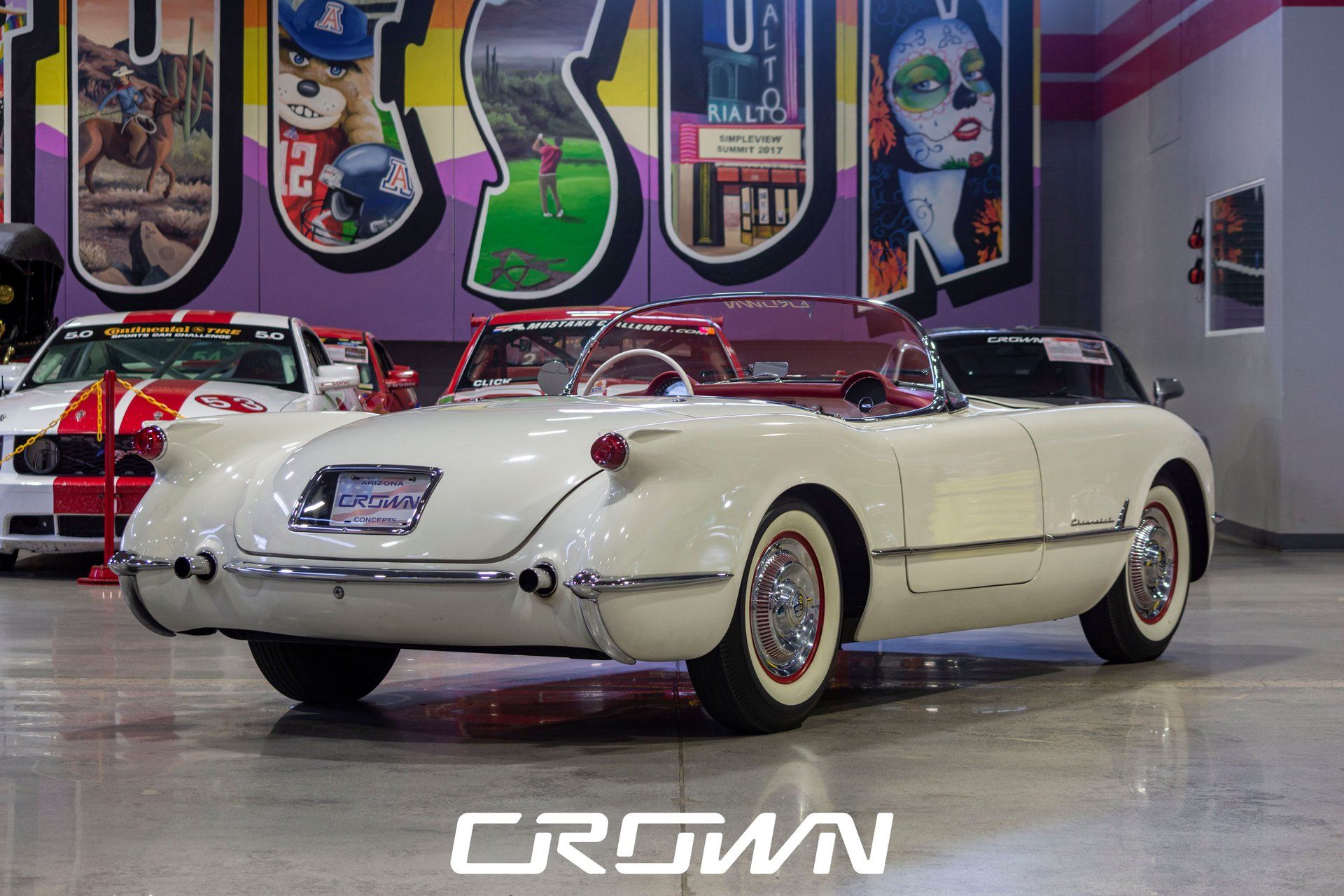 This Corvette would be the centerpiece of any car collection. As one would imagine, an important piece of Corvette history like this doesn't come cheap. Currently, it's offered for sale by Crown Concepts in Tucson, Arizona for $109,929.