We hope you have a box of tissues handy.
---
Dan Cummings from Lincoln, Nebraska, couldn't have asked for for better or more loving parents to raise him. His stepfather, Gentry, took him in as his own kid and taught him everything knew along with his passion for cars. To pay his mom and dad back for everything they have done for him, he decided to surprise them both with something incredibly special to blow them away.
The 1972 Pontiac Catalina convertible was bought by his stepfather's grandparents brand new, and his grandmother gave it to him when it was too big of a car for her to drive after his grandfather had already passed on. The classic Pontiac meant the world to Gentry. Dan remembers riding around in the car for years as a kid growing up, and he even used the car to learn how to drive. But like everything, eventually time caught up and took its toll on the classic Pontiac. Not able to continue driving duties any longer, the old car remained park for about ten years with hopes of working on it and fixing it up someday. According to Dan, he deserves this more than anyone.
Dan and his mother formed a plan together to steal the classic Pontiac and completely restore it to surprise Gentry. He knew that Dan had taken the car, but he had no idea where it went or when he would get it back. The two worked hard together with the help of some friends to get the American classic completely restored in Dan's shop.
Gentry thought he was meeting a childhood friend in downtown Lincoln, who was also in on the secret, at a newly built rail yard next to the Pinnacle Bank Arena, and had no idea that he was about to be reunited with his beloved Pontiac. Dan rented out the space so he could have many join in on the surprise reveal to his stepdad. The reveal may bring tears to your eyes as the covers come off the shiny gold classic. A rev of the motor from his mother had him speechless and nodding his head in approval.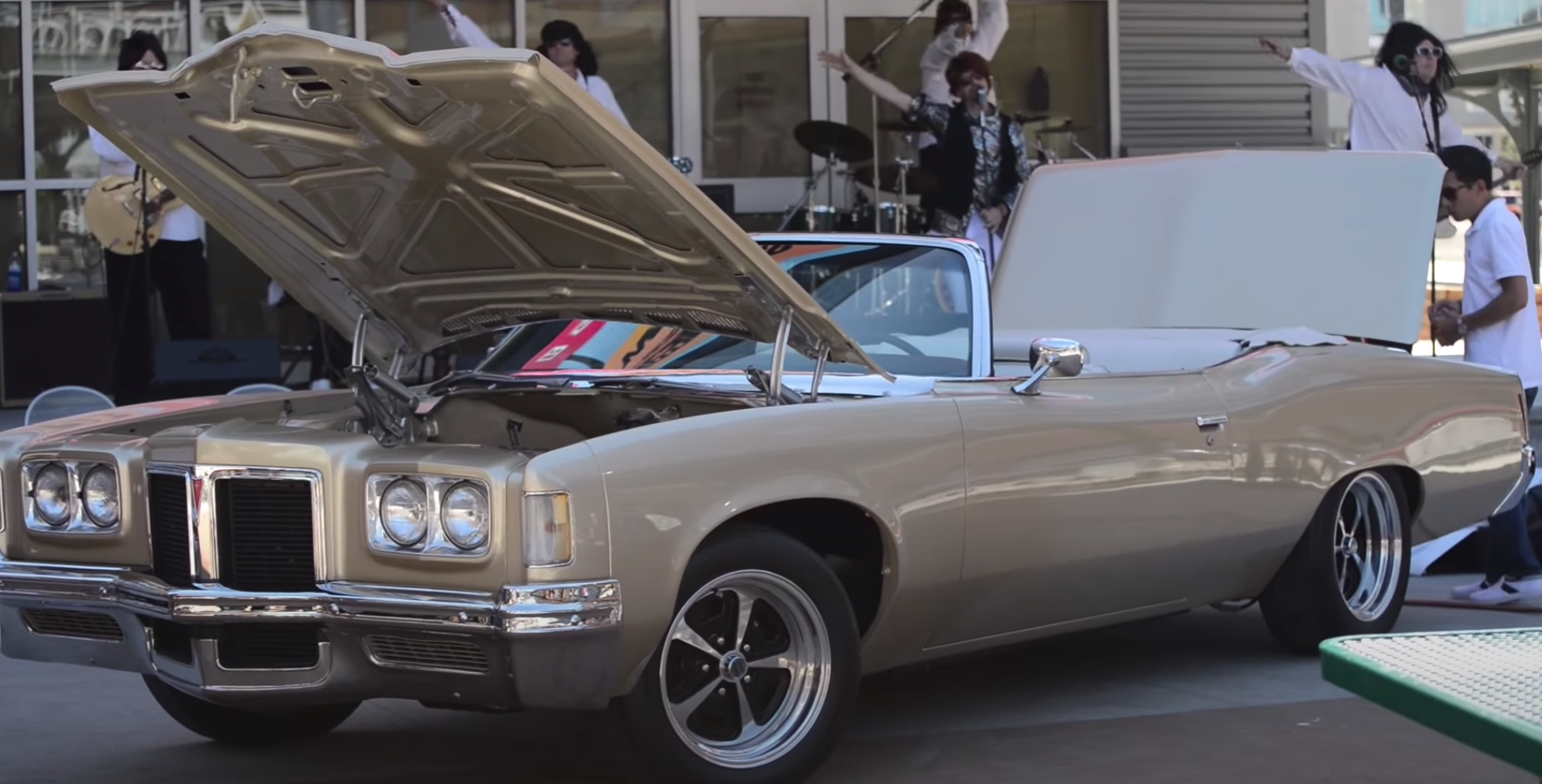 What Dan's mother didn't know is that he had been working hard behind the scenes to surprise her with something special, too. Not only did he work hard on the Pontiac Catalina, but he surprised mom with a custom white over white Volkswagen Rabbit GTI cabriolet, her favorite car.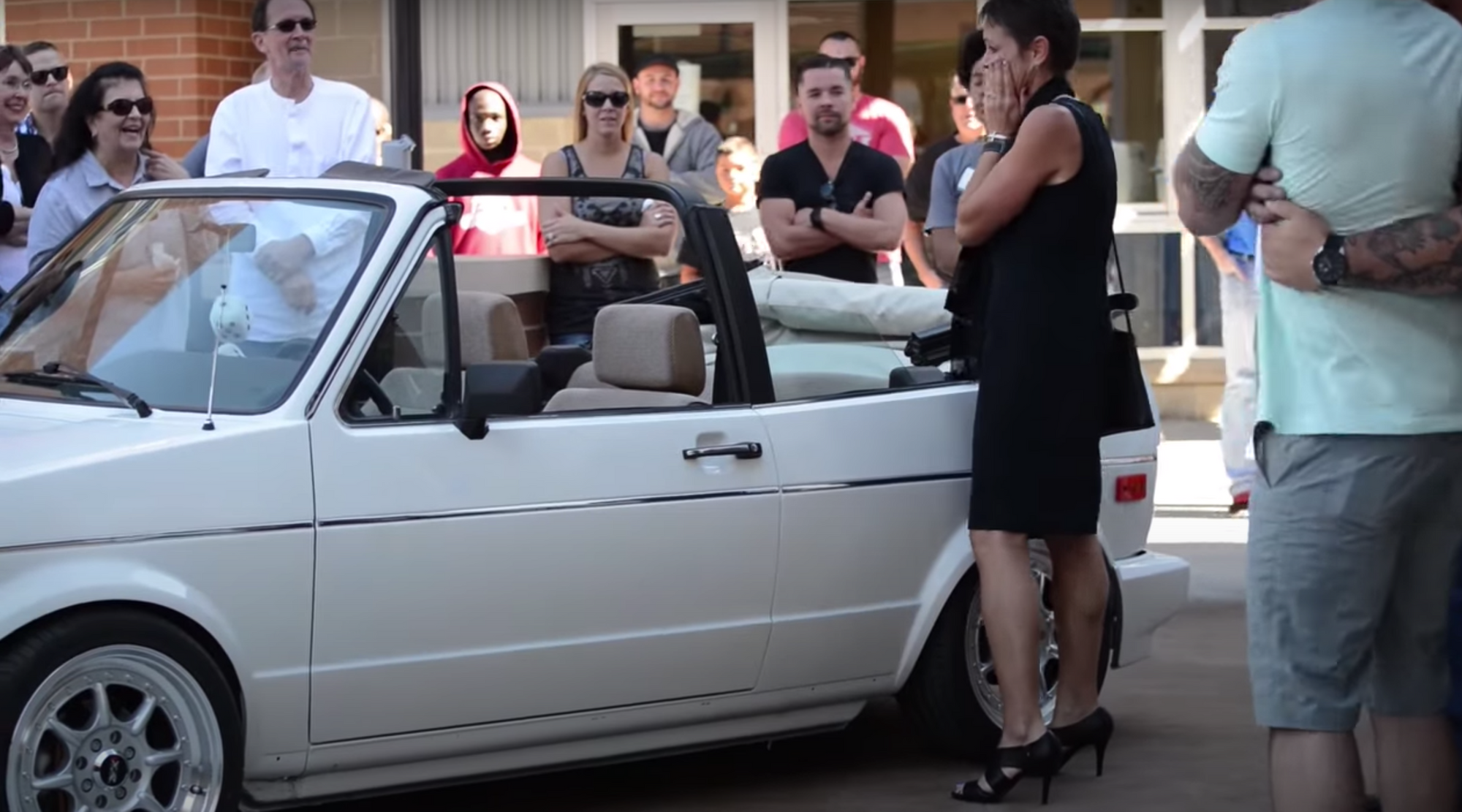 With everything negative going on in the world, we never get tired of heartwarming stories like this.