Seen in the true story of Carroll Shelby and Ken Miles building a car to defeat rival Ferrari.
---
With Father's Day right around the corner, nothing would blow dad's mind more than a stunningly potent 2019 Cobra 427 by Superformance. Even more mind-blowing is that this exact car plays a role in the movie Ford v Ferrari. Proving its big film debut is a letter that confirms authenticity.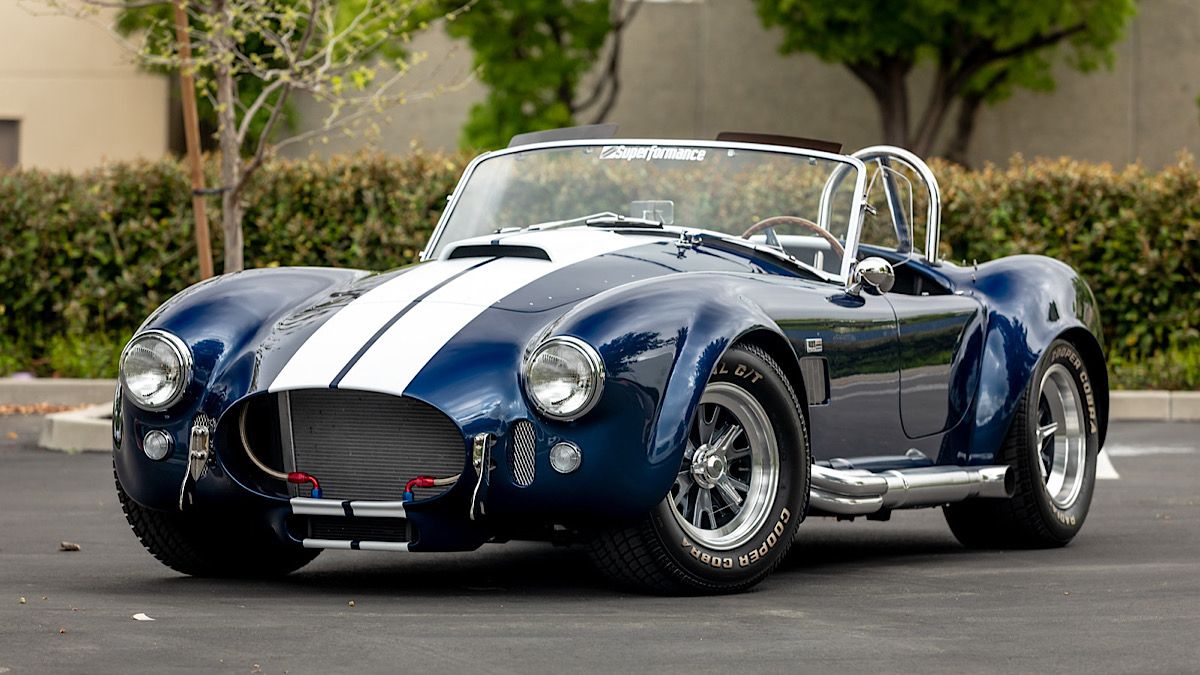 This stunning '19 Cobra 427 is sprayed in a deep Indigo Blue topped with contrasting Wimbledon White LeMans stripes along with chrome trim surrounding the headlights, quick jacks, turn signals, roll bar, and brass Windscreen frame. On all four corners sits a set of original-style Halibrand Wheels with 3-ear knock-off spinners come wrapped with BF Goodrich radials.
While the car is aesthetically beautiful, it has plenty of attitude. Stuffed under the hood is a Roush 427-cubic-inch SR V8 engine equipped with a 770 CFM carburetor, Roush aluminum heads, dual-plane intake manifold, a hydraulic roller camshaft, and a "Road Race" front sump oil pan. Shifting power down to the rear wheel is a Tremec TKO-600 transmission that was donated by Cobra restorer David Wagner of Classic Motorsports. Generating a healthy 510-horsepower, this Cobra also comes with a 17-gallon stainless steel tank, high-performance aluminum radiator with twin electric fans, aluminum limited-slip differential, Wilwood power disc 4-piston brakes. The silver ceramic-coated pipes will announce your presence way before making it to your destination. The cockpit features period-correct Smiths gauges and Lucas Amp gauge. To make things even sweeter, this car is backed by a 2 year/24,ooo-mile limited warranty.
This incredible Cobra was finished by the Cobra Performance Inc. team with owner Drew Serb. One can rest assured that this roadster was built with utmost attention to detail along and is a high-quality replica with excellent craftsmanship. True leaders and experts in the Cobra world, there's no denying that this Cobra was built with confidence and care. This car is even more special due to having starred in one of the biggest recent films.
If you think your dad would be blown away by a pristine 2019 Cobra 427 with screen time on his special day, check out the non-profit Cobra Experience and make a donation. Once a donation is made, you will be automatically entered to win this beauty.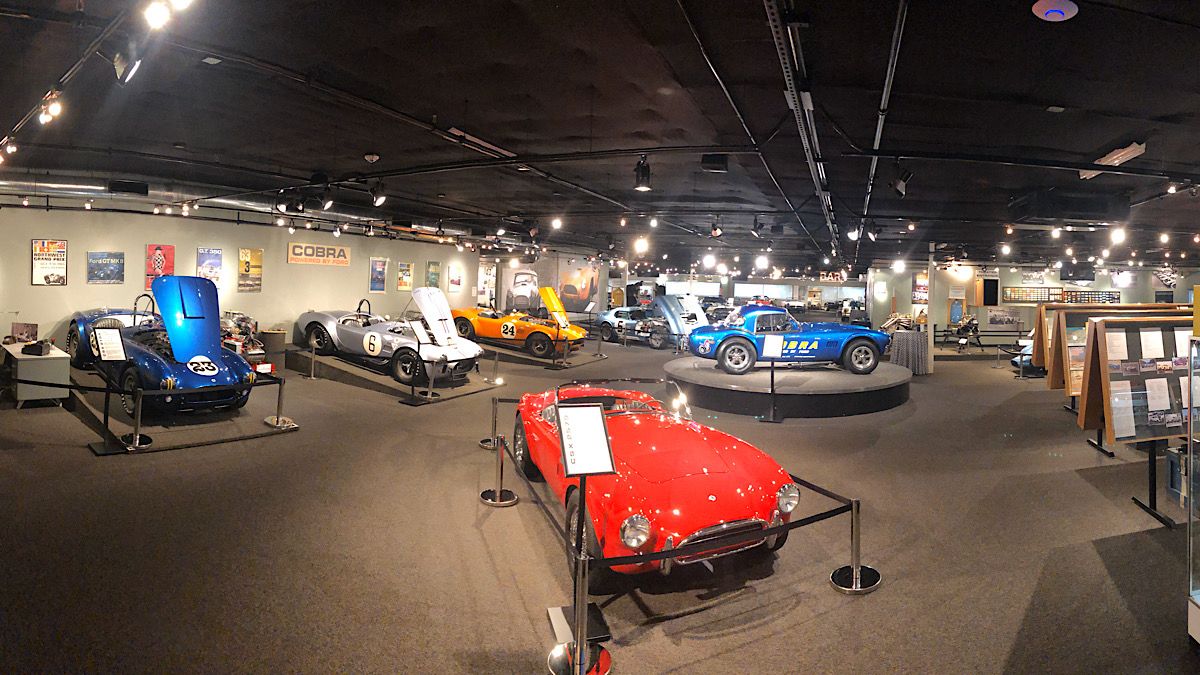 All proceeds from the donations will support the Cobra Experience located in Martinez, California, and help with this museum's mission of promoting, conserving, educating, and preserving cars built by Shelby American. On top of that, this will help the museum expand along with continually provide their program to share the legacy of Carroll Shelby and his amazing cars with the public and up-and-coming automotive enthusiasts.  The drawing will take place on August 1st, 2020 at 1:45 p.m. PDT at The Cobra Experience in Martinez. According to the listing, you can donate and be entered up until the drawing day.