The Cobra Experience museum is offering the opportunity to own a 1 of 50 roadster with a donation that helps to promote, conserve, educate, and preserve Shelby cars.
---
Starting production in 1962, the 289 FIA Cobra Roadster is an iconic vehicle with a rich racing history. Shelby American built five FIA Cobra Roadsters that ran alongside the Daytona Coupes to win the 1965 World Manufacturers Championship. Drivers such as Ken Miles, Bob Bondurant, Phil Hill, Dan Gurney among others have drove these cars right to the winner's circle in the US and Europe. Licensed by Shelby American and built by Superformance, we have a striking 50th Anniversary Shelby 289 FIA Cobra Roadster (CSX7962) that is just one of 50 built. Titled as a 1964 replica Shelby Cobra, only 3,000 miles have accumulated on the car since new. Click here to make a donation to the Cobra Experience using a promo code to be entered in to win this incredible car. All proceeds support the mission to promote, conserve, educate and preserve the cars produced by Shelby American.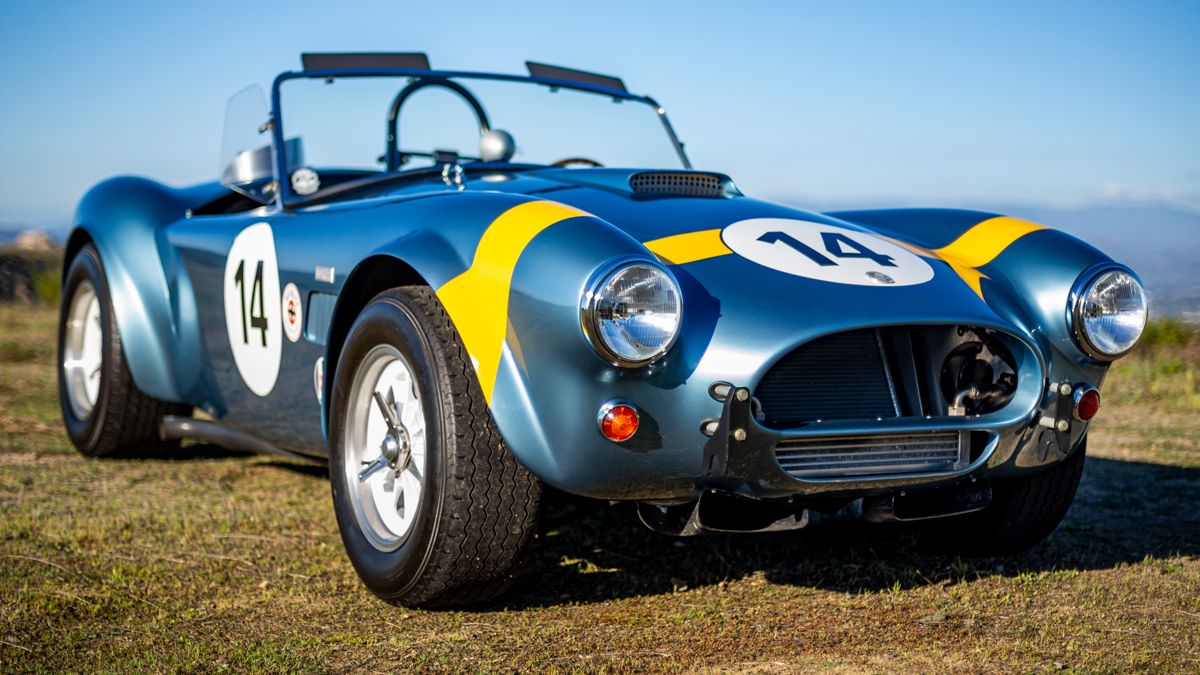 The strong hand-laid Shelby fiberglass composite body is finished in a stunning Viking Blue with white roundels and a yellow team stripe. Further complementing the exterior are painted and polished 15-inch Pin-drive replica wheels with stainless steel spinners.
Open the doors to an immaculate interior and notice the dashboard that has been signed by Allen Grant, Bob Bondurant, and Pete Brock. More interior highlights include the 15-inch Moto-Lita hardwood-rimmed steering wheel, Stewart Warner gauges, and original-style AC pedals. This incredible Cobra Roadster with serial number CSX7962 is also listed in the Shelby American Automobile Registry.
The 289 FIA Cobra Roadsters were advanced race cars that featured a new dashboard, widened front and rear fenders, cut-back doors, new dampers, Halibrand pin-drive wheels, and engine and differential oil coolers. Due to FIA regulations, the trunk features "nubs" to provide sufficient space to fit the FIA suitcase.
Powering the Cobra is a 302-cubic-inch V8 engine that has been bored and stroked to 363ci) and features 4 Weber carburetors with velocity stacks, aluminum heazds, a hydraulic roller camshaft, "R" valve covers, ceramic-coated headers and side pipes, and an aluminum single-core Hi-performance radiator. Shifting is provided by a Tremec TKO-600 five-speed transmission that twists a limited-slip Salisbury differential with a 3.54:1 ratio. With everything combined, this Cobra roadster generates 500-horsepower and 450 lb/ft of torque.
Handling comes from the Shelby suspension with Transverse Leaf Springs in the front and back, and stopping power comes from Shelby brake scoops and high-performance racing disc brakes all around. Keeping the fuel thirst quenched is a pressure-tested 17-gallon SS fuel tank and fuel gauge.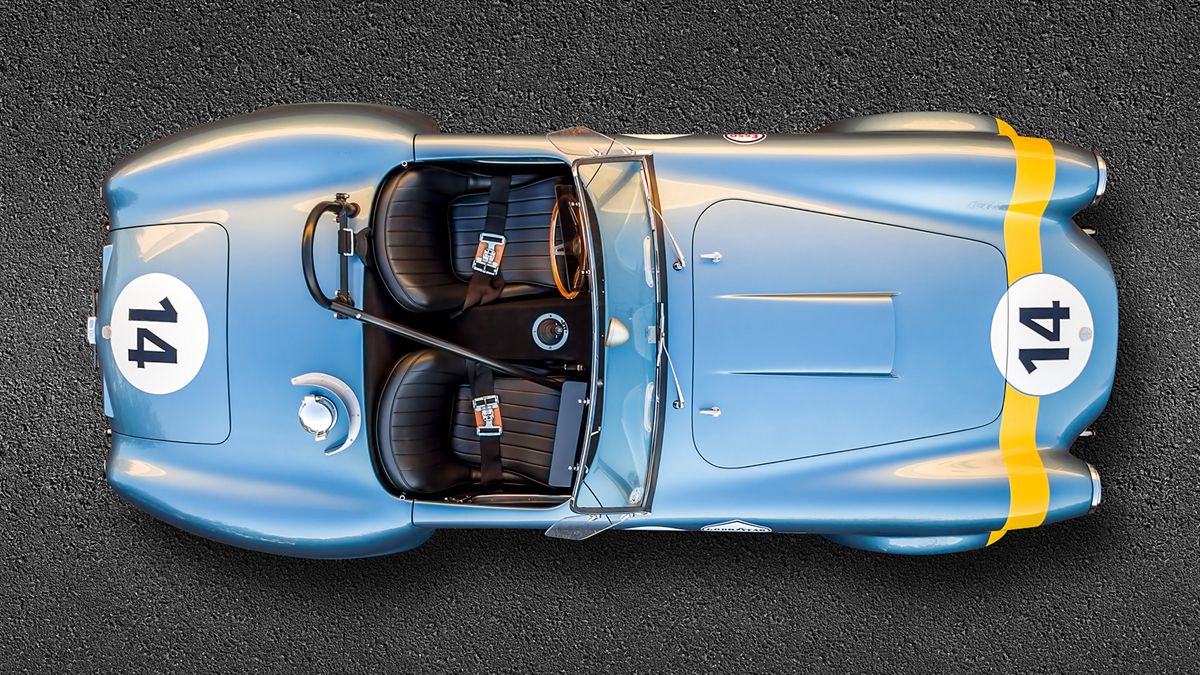 If this rare 50th Anniversary 289 FIA Cobra Roadster would make your life complete, there's only one way to get behind the wheel. A donation with the Cobra Experience will enter you to win this incredible car, and all proceeds support the mission to promote, conserve, educate and preserve the cars produced by Shelby American.