The location is known to only a select few…
---
If there's one thing we love as much as a mysterious secret it's a bunch of old Fords, GMs, and Mopars with plenty of original equipment. While it's great to see such vehicles with shiny paint and gleaming chrome, field finds can still be amazing to view, which is exactly what we have in the following video. However, don't think you'll just be able to make an offer to the owner of all these wonderful vehicles because their identity as well as the location of this property will remain a mystery.
Delve into the mystery surrounding cars found underwater here.
Just sitting in this field are all kinds of classic American cars from the 1950s, 1960s, and 1970s. There are far too many to even name them all off, so if you want to see what all is there watch the video. Among the highlights is a Rally Nova, 1975 (or maybe 1976) Pontiac Firebird, Ford Ranchero, 1942 Chevrolet, and the list goes on and on. While most are from the Big Three, there are some foreign cars sprinkled in there, like Volkswagen Beetles.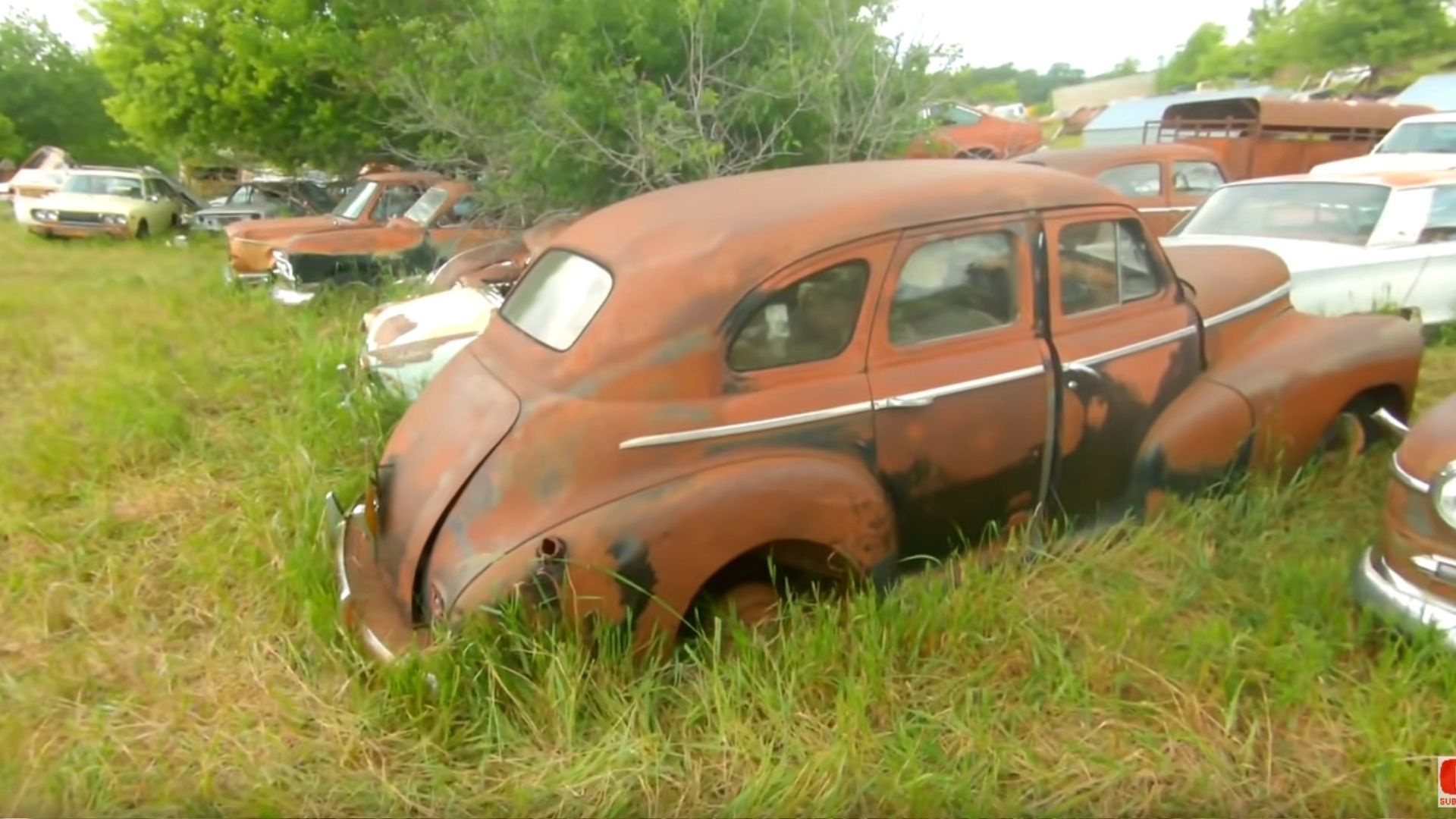 The video, which was uploaded to YouTube by IowaClassicCars, was taken in some undisclosed portion of the Midwest. Honestly, it looks like it could be in Iowa, Kansas, South Dakota, and a handful of other states, so good luck figuring that out. There's tall grass, a nice stand of trees, and so many classic cars almost as far as you can see.
We're torn about these hoarder situations. On the one hand it's cool that someone rescued these classics from being sent to the crusher, as has happened to far too many in the past. However, just leaving them in a field out in the elements year after year seems to be a horrendous fate. Sure, they're not the size of a coffee table, but the cars are slowly deteriorating over time, rejoining the earth, unless someone rescues them.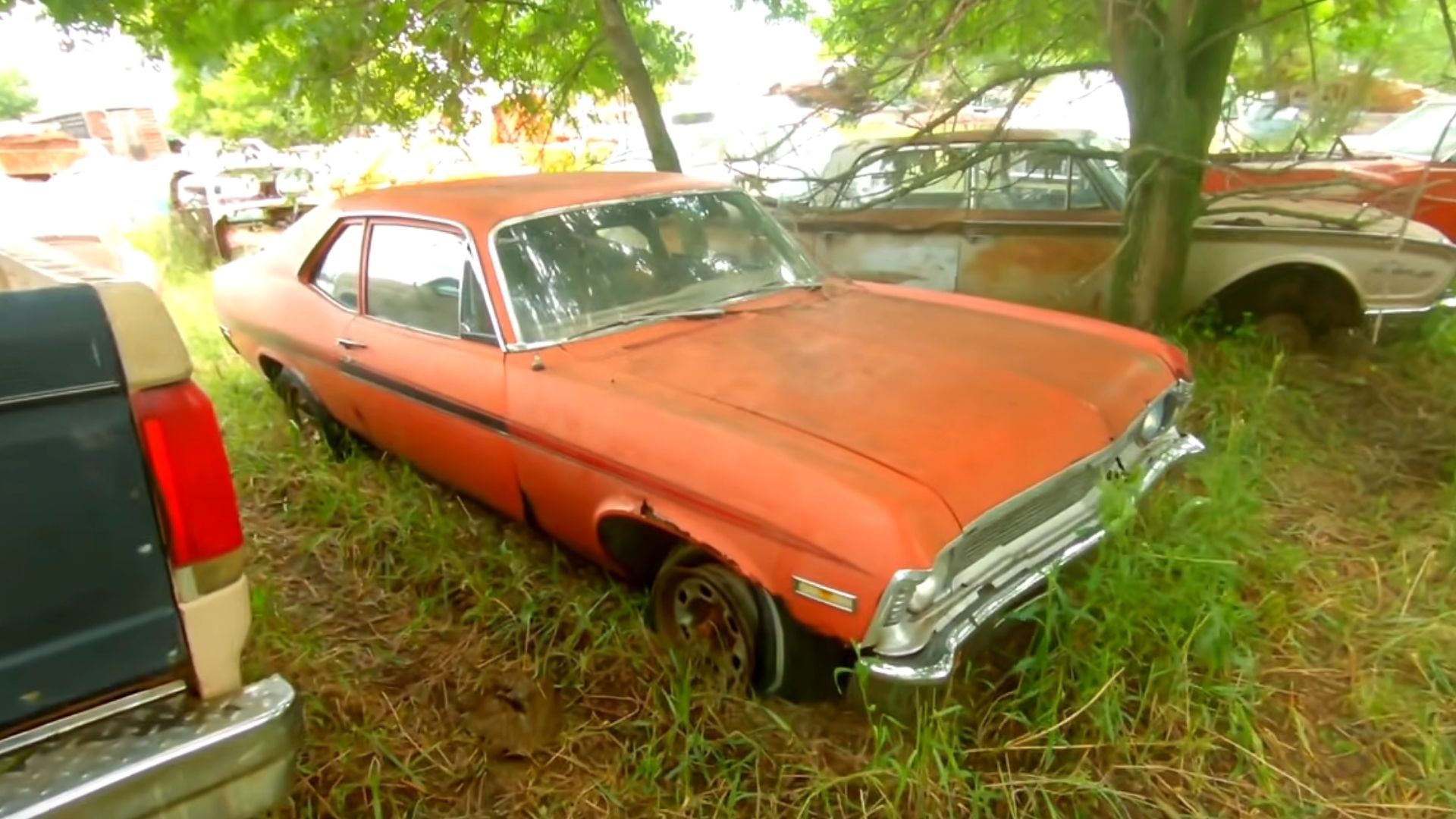 And that's the thing – this person obviously doesn't want anyone trying to buy these cars off them, at least not someone who's seen this video. Maybe they're selling the vehicles some other way, we honestly hope that's the case. But to just let these beauties sit in a field like this is a crying shame. Surely there are plenty of good homes for them all. Charge fair market prices, ensure the people who get them appreciate what they have, and maybe we can all enjoy seeing them at meets and cruises.