You could take this rig to all kinds of awesome destinations.
---
The Mercedes-Benz G-Class is an off-road icon, thanks to legendary trail capabilities. Through Expedition Motor Company you could grab this excellent 1991 Mercedes-Benz 250GD Wolf. It's a highly upgraded version of the classic SUV, boasting not only elevated looks but also performance, luxury, and more.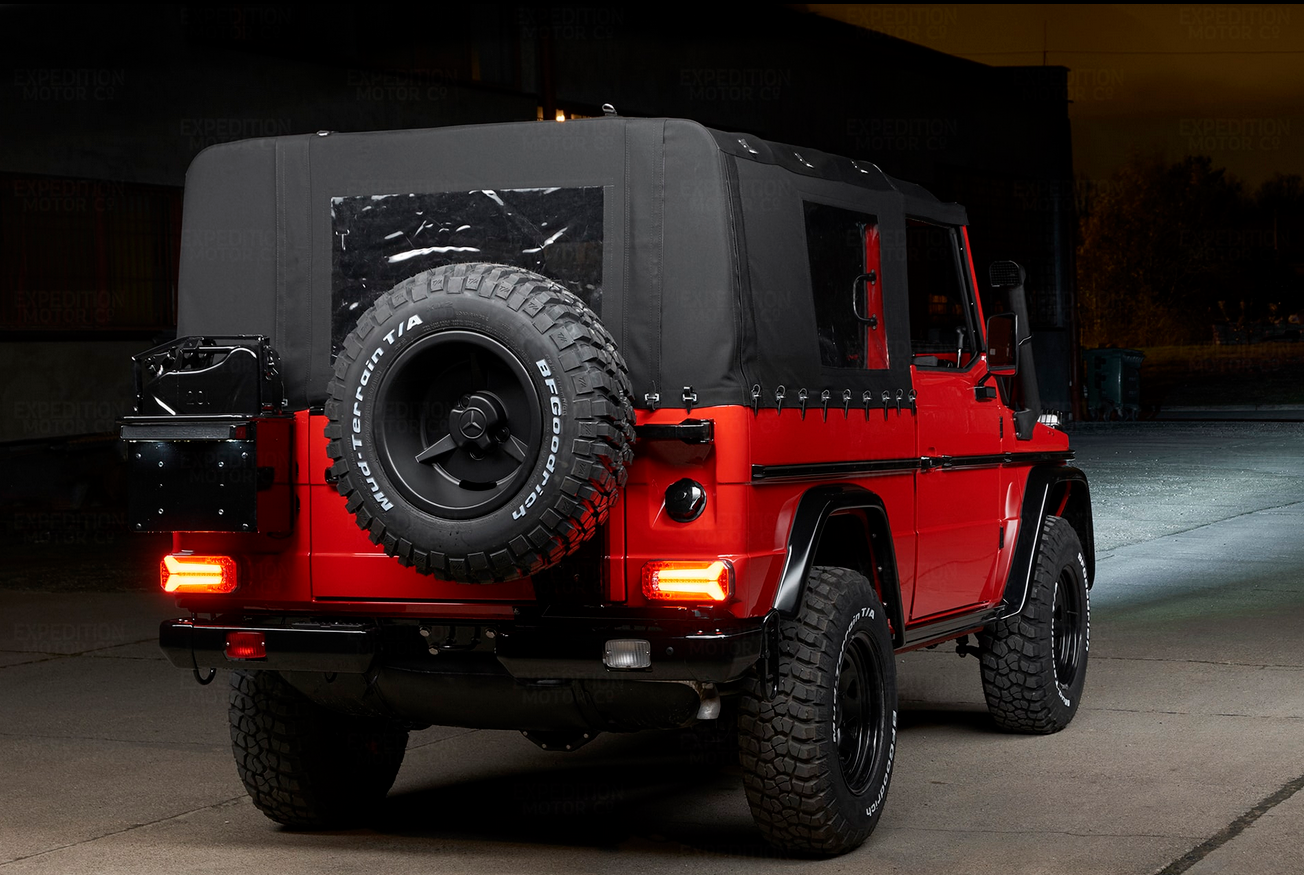 Striking Blood Orange over immaculate body panels with precision gaps makes this ride show extremely well. Accenting that perfectly are the black trim pieces, fender flares, bumpers, badging, wheels, etc. You'll note there's a snorkel on the passenger side, perfect for water crossings or traveling through dusty terrain. A rear-mounted jerrycan offers reassurance when traveling far from civilization. Providing protection from the elements when necessary is a black soft top with vinyl windows, while LED lights boost visibility well beyond factory spec.
The engine has been removed, tested, cleaned, and repaired as needed so you get a smooth-running machine. Same goes for the transmission and a new clutch has been installed. The transfer case and axles have also been thoroughly cleaned and inspected.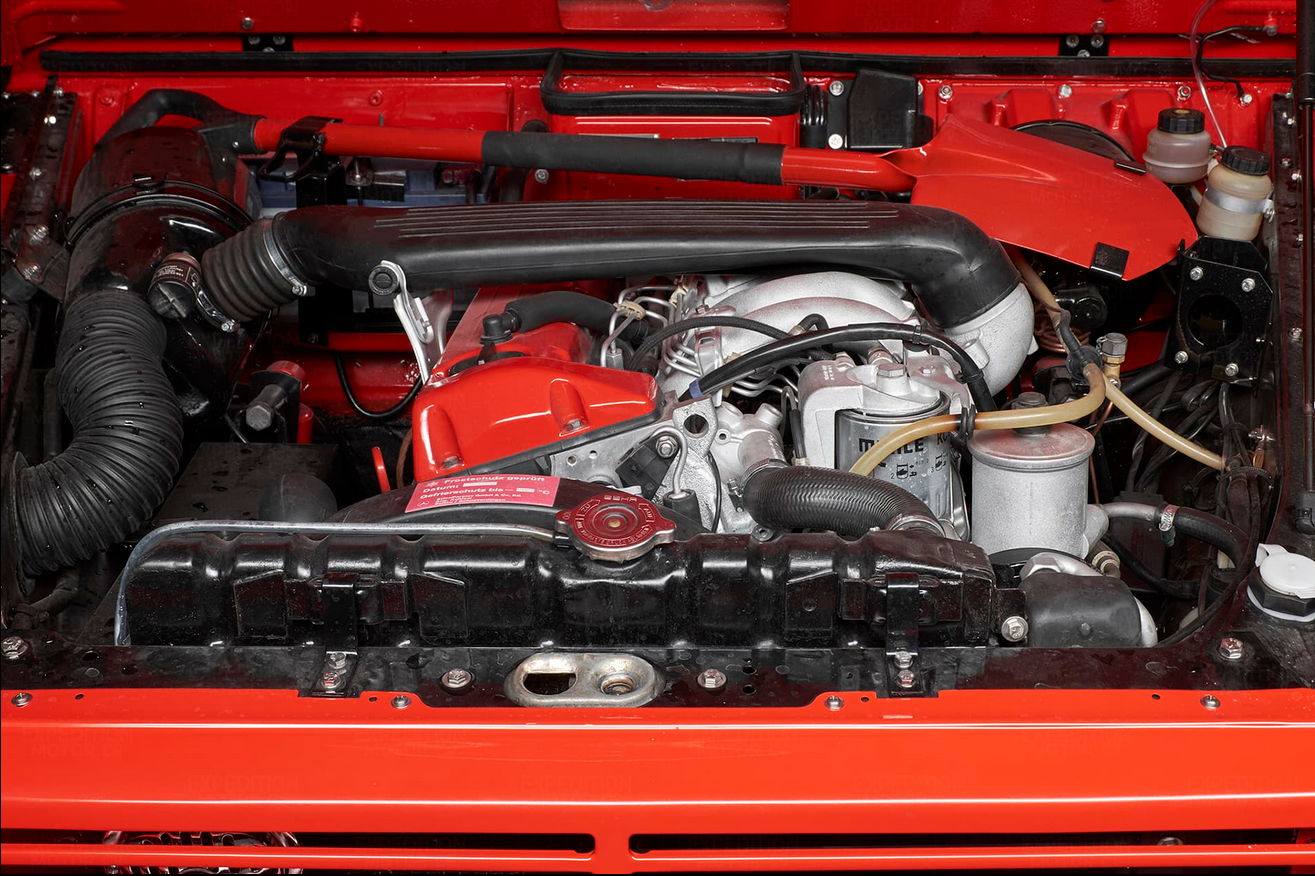 After removing all the components from the frame, it was stripped down to bare metal and coated with an anti-corrosive primer, so you don't need to worry about rust, etc. New brake and fuel lines, plus body mounts have also been installed. Both the suspension and steering systems have been refreshed and fine-tuned for optimal performance.
As you've likely already guessed, the interior has been fully refurbished and upgraded. Four bucket seats covered with black leather and red accent stitching offer supreme comfort. While the stock gauges and controls have been mostly preserved, a newer radio head unit helps bring modern entertainment along for any ride. To literally top if all off is a heavy-duty rollbar in the rear.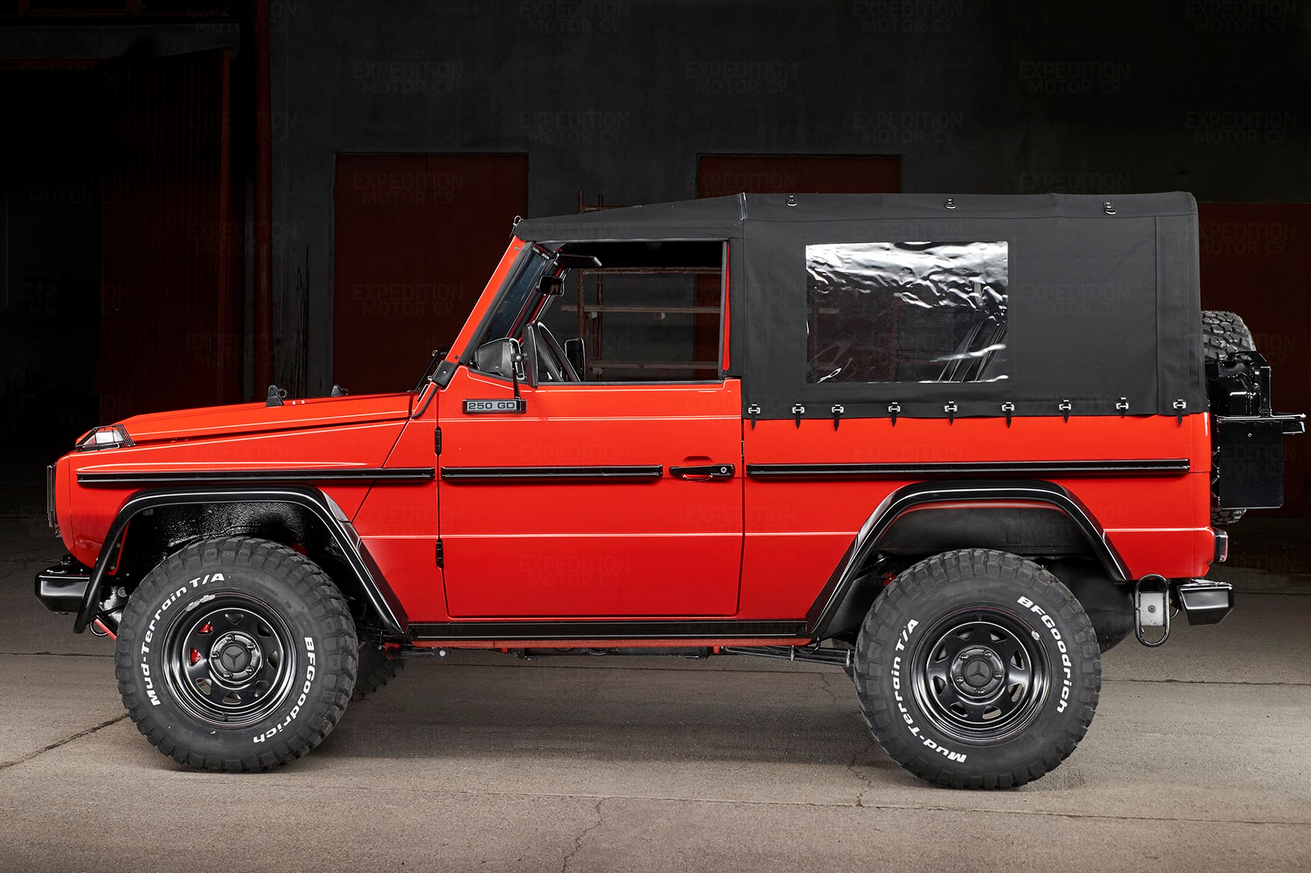 This amazing vehicle is purchase, but you need to contact Expedition Motor Company to get the details. While you're at it, check out the company's other builds and read more about what they do. You can also build your own Mercedes-Benz G-Class using an online configuration tool.
More Cool Off-Roaders