Another beauty emerges from Wisconsin!
---
Understandably, many enthusiasts absolutely love Ringbrothers. The Wisconsin shop has become famous for its muscle car builds, but it also does vintage off-roaders. An excellent example of that is this beautiful 1971 Chevrolet K5 Blazer which was commissioned by hip-hop musician Future. The man is obviously a fellow gearhead and has impeccable automotive tastes.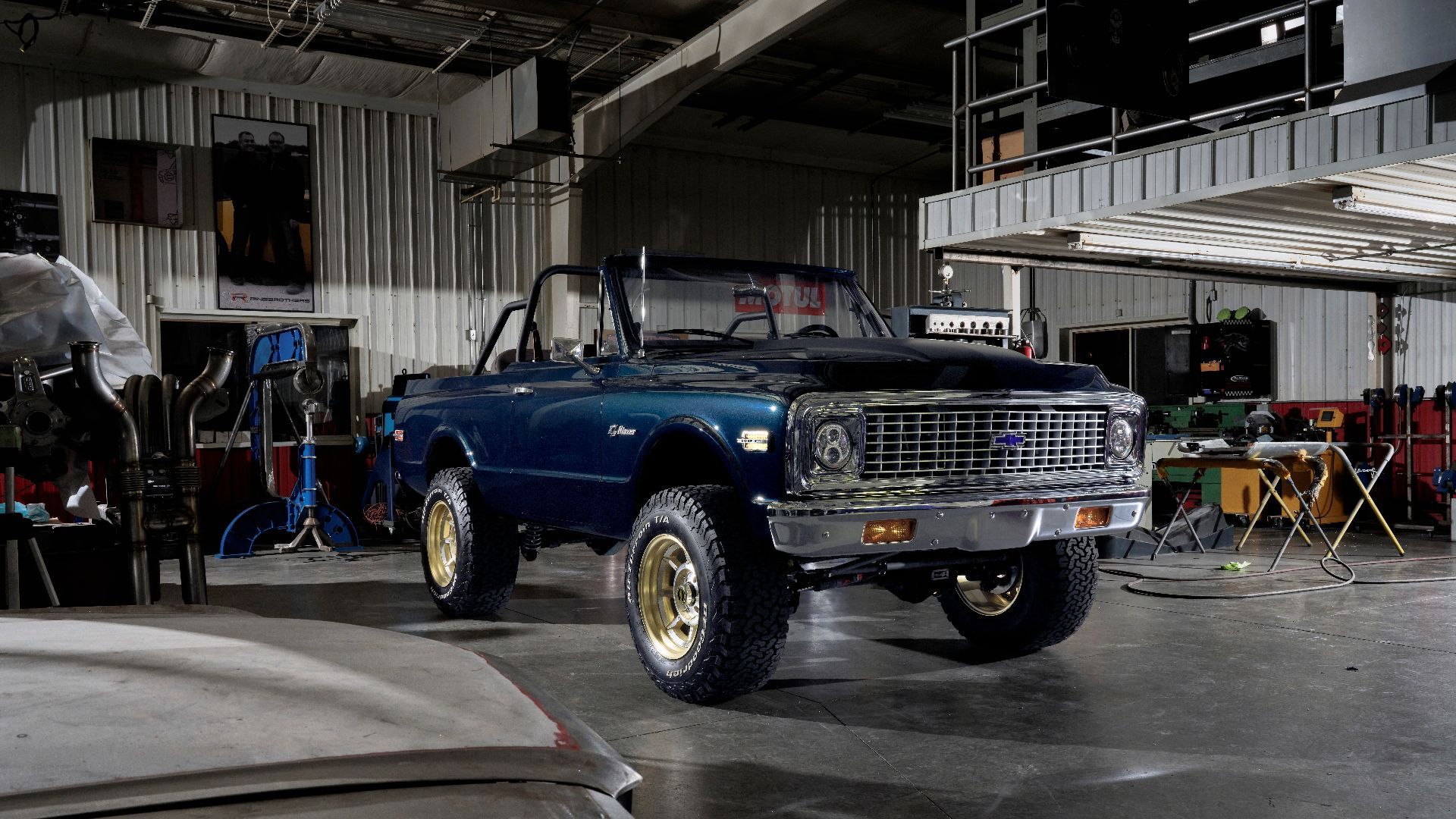 This Blazer looks absolutely amazing. Custom BASF British Racing Green paint flaunts the straight body panels. Instead of dramatically overhauling the exterior appearance, most of the factory trim has been merely refreshed for an easy-to-recognize appearance. However, LED headlights are an obvious addition to the front fascia. Accenting the exterior are 18-inch gold HRE wheels, which add a subtle amount of bling.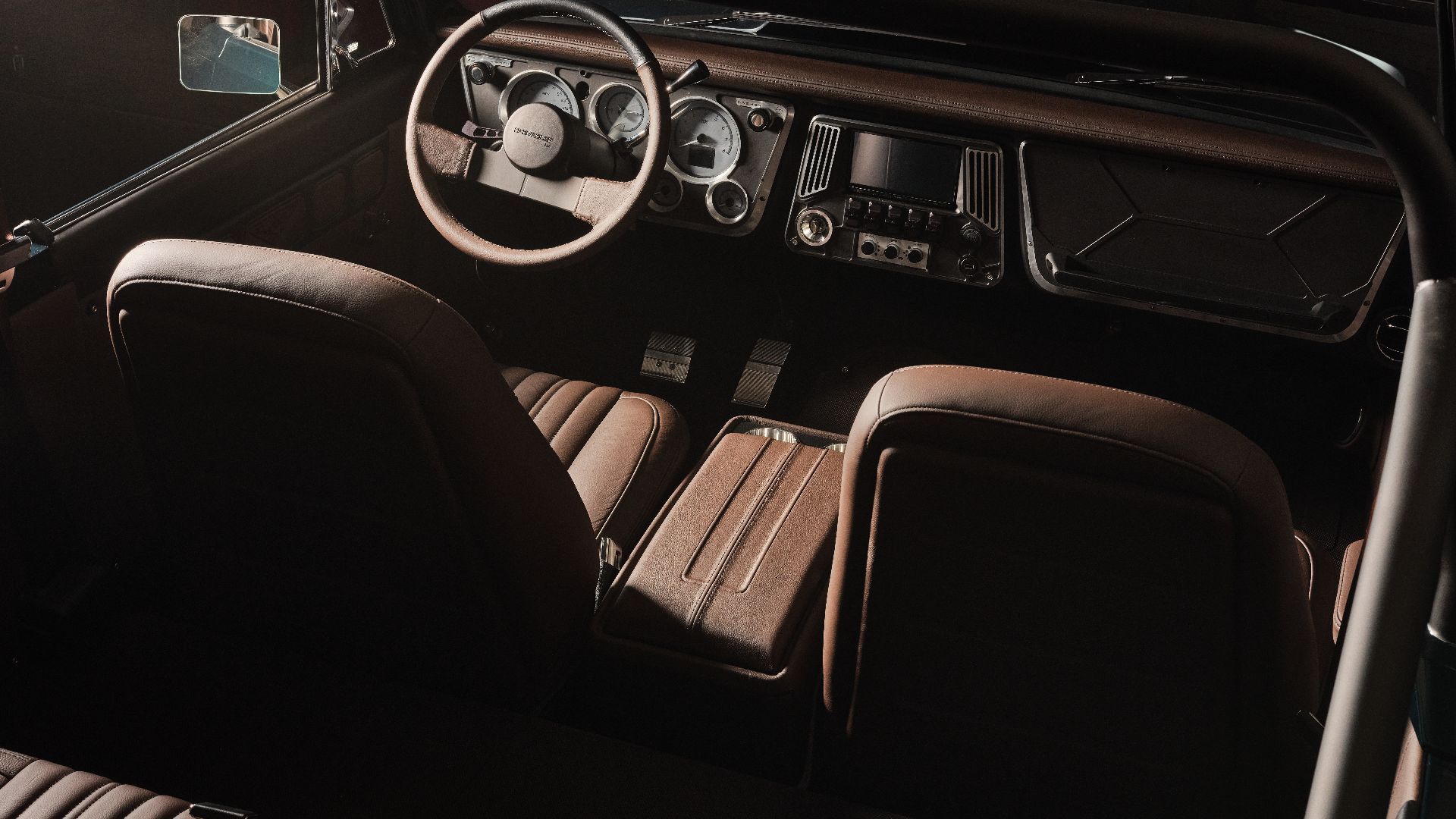 Upholstery Unlimited added a custom tan leather interior with numerous embossed Ringbrothers logos. New analog gauges and a center digital display have been added. A JL Audio sound system allows the rapper to jam out to whatever tunes he chooses. Other Ringbrothers touches are scattered throughout the interior.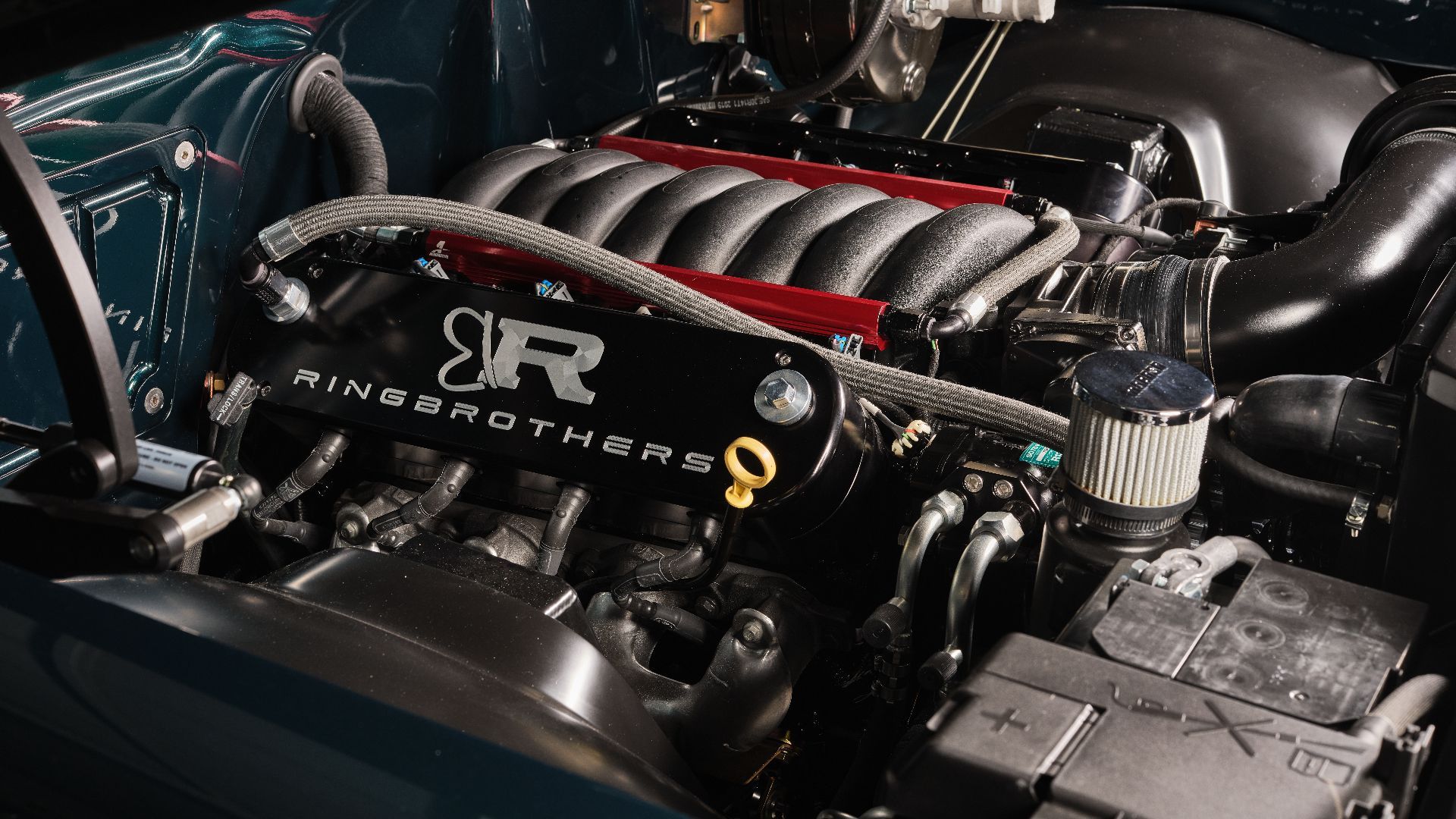 Not only is this K5 Blazer a real looker, it's packing some serious heat under the hood. Ringbrothers swapped in a 6.2-liter LS3 V8. While it's not tuned for monstrous power, it is still pushing 430-horsepower, which is plenty to get the SUV moving and rolling through any kind of terrain.
Backing the engine up is a 4L80-E transmission. A Flowmaster exhaust adds just the right tone for this restomod truck.
"We're humbled that people continue to come to us for special projects like this," said Ringbrothers co-owner Mike Ring. "We realize that our customers could get a new Ferrari or Lamborghini but choose us instead. It's an honor we don't take lightly, so we put our heart into each project. We're glad Future appreciates that."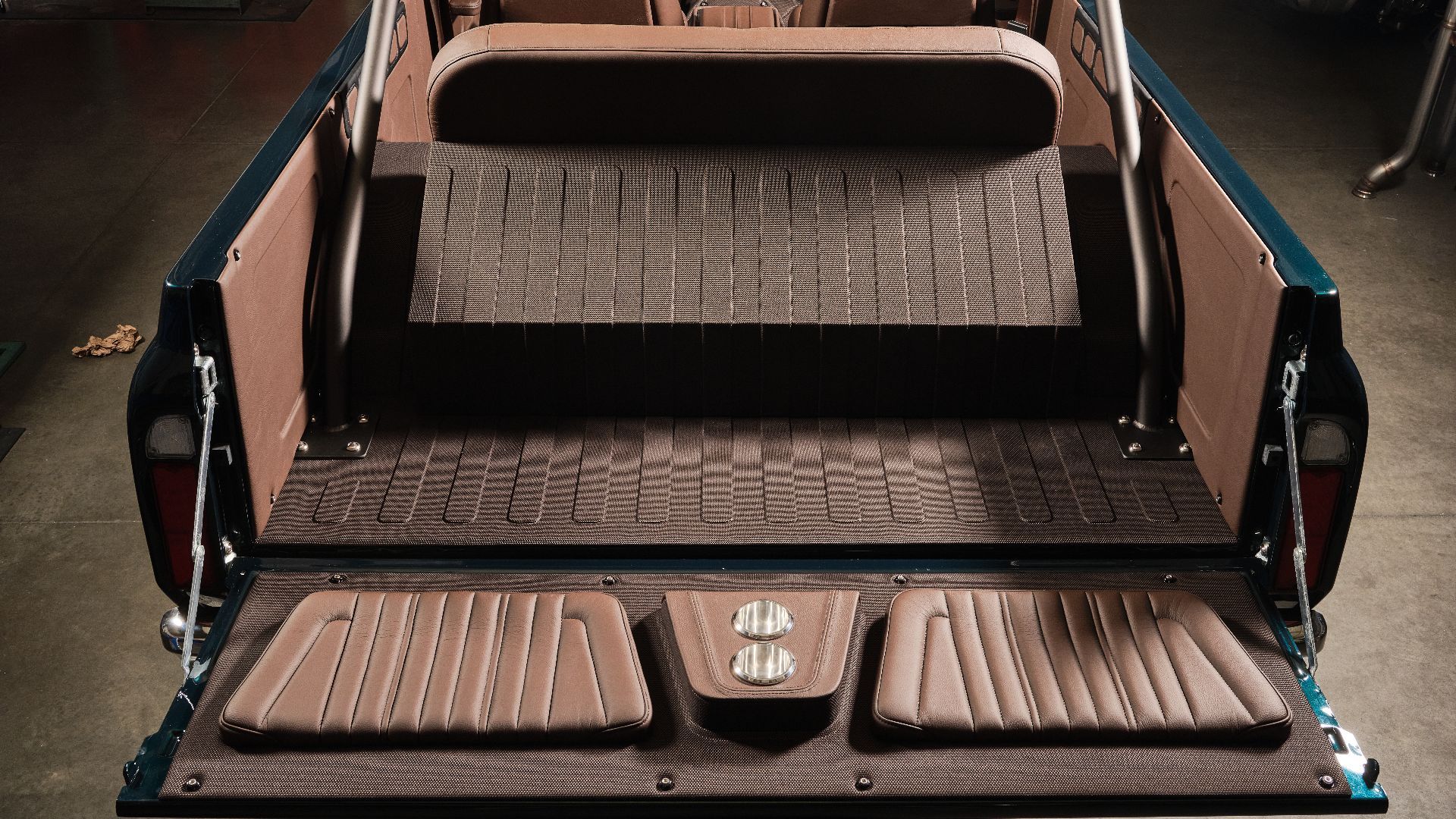 Ringbrothers says it added K5 Blazers to its offerings a few years ago. Not only can customers order a complete build, they can buy K5 Blazer products like hood hinges, glove box door, and gauge bezel. Even more parts for the vintage off-roader will be released by Ringbrothers in the future. As word has spread demand for the old GM off-roaders has increased, which obviously caught Future's attention.