A dream car that was 30 years in the making.
---
An obsession that has been going for 30 years now has finally turned this YouTube poster's car into KITT, the star car from Knight Rider, an American television series that originally aired in the early 1980s. Knight Industries Two Thousand, widely known as KITT, was a 1982 Pontiac Firebird Trans Am, a robotic and highly advanced automobile voiced by William Daniels.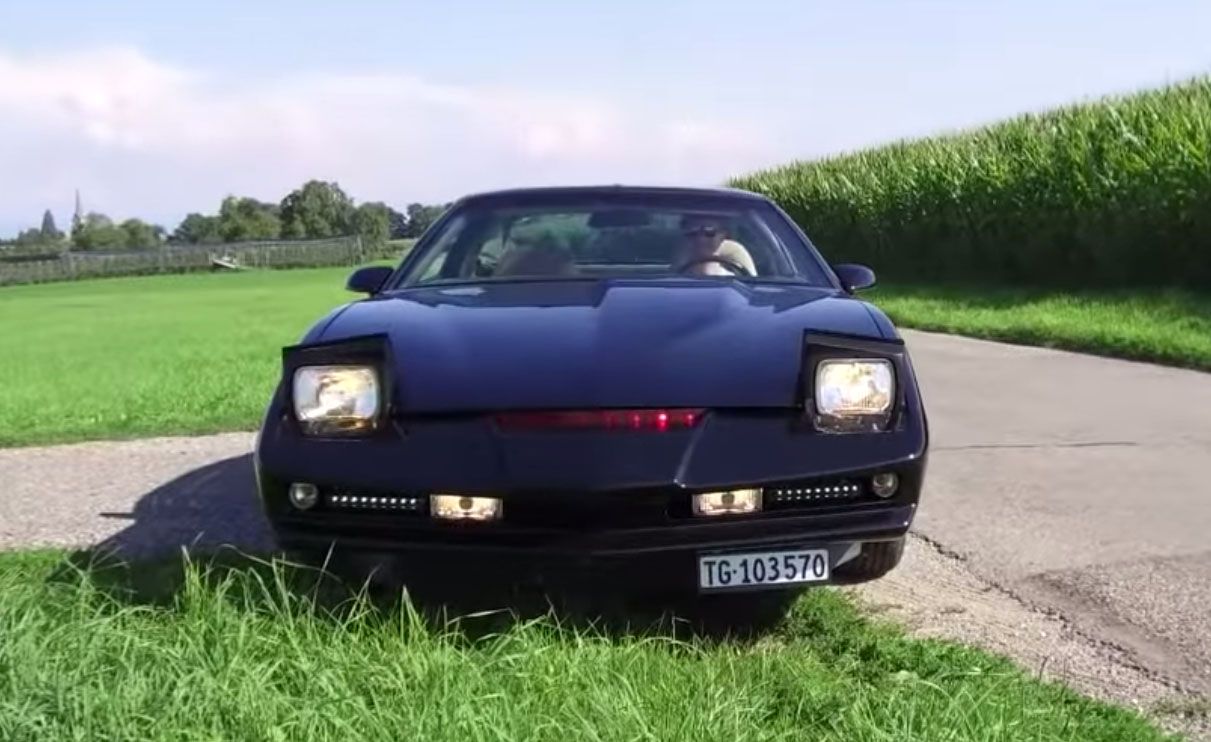 This YouTube video shows a Trans Am getting the works over time as it is being restored into the famous tv car. They didn't just slap on a few minor mods and call it a day as the Firebird Trans Am went under the knife for extensive body work along with plenty of KITT modifications.
The front nose and hubcaps were ordered from Knight Passions, a company that offers parts for KITT conversions. They even installed a scanner from KRW, an '82-'84 bumper, US-styled mirrors, and they had plenty of bodywork to do to rid of cancerous rust and other minor imperfections. Once all body work was completed, the car was painted in factory black. Even the interior was redone in tan with new carpeting and headliner, and the original interior pieces were primed and painted to match. The car also has the '82 Knight Rider shifter and the Turbo cast wheels.
To transform this car into the infamous KITT from Knight Rider wasn't an easy task. Plenty of work was performed to transform this Firebird TA into a dream car that was 30 years in the making. While there are plenty of Trans Ams in the world, you might not see KITT cruising around town everyday. Even so, the car was not likely restored as meticulously as this particular Pontiac with no stone left unturned during the entire build process.