A Jag that will put a smile on your face and others as all proceeds benefit charity!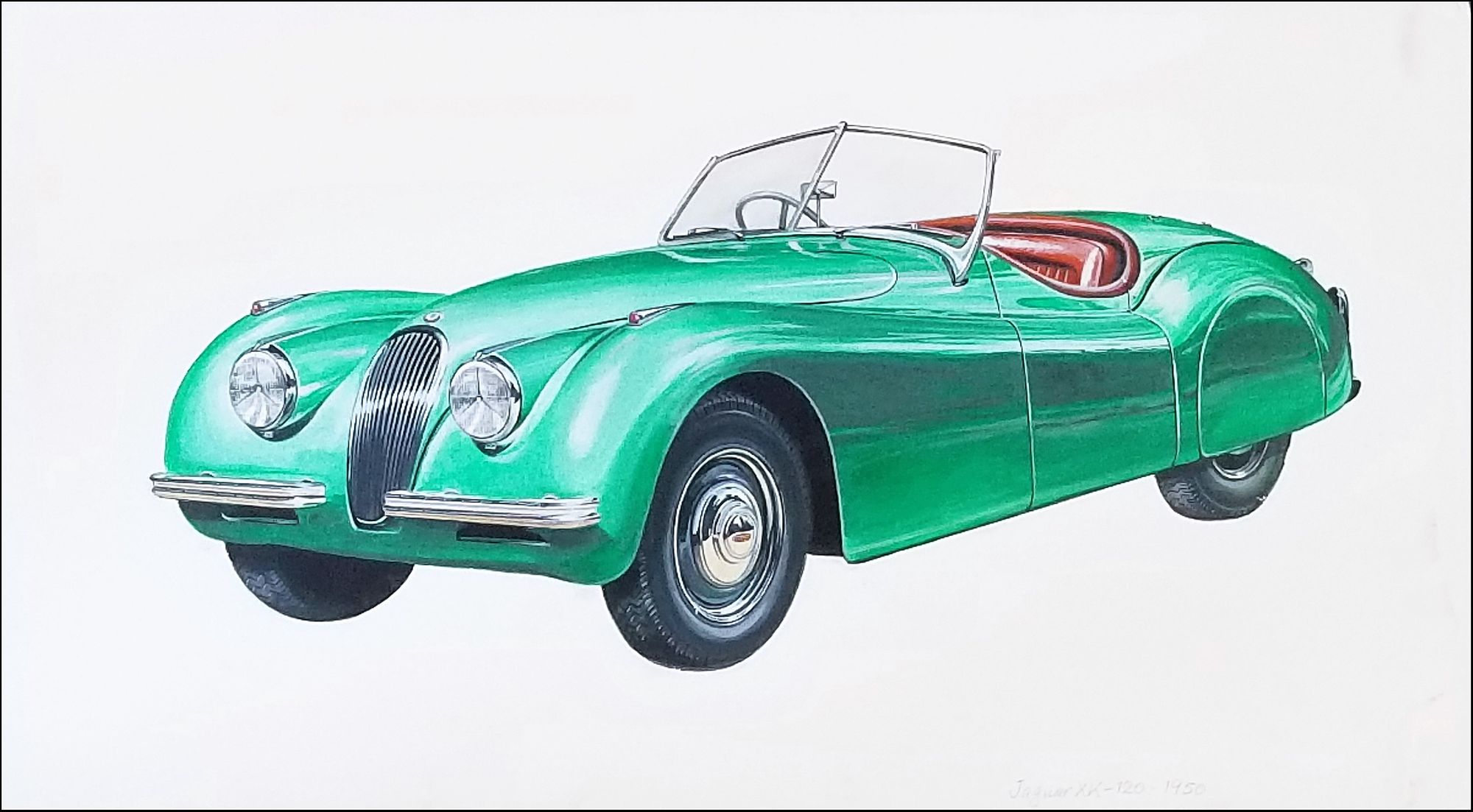 As spring approaches, many of us eagerly anticipate the joys of open top motoring in a vintage classic. How to choose? Consider one with heritage. Ford V Ferrari reminded us of how the great marques achieved their status and where they did it.
Ford closed out the sixties (an era when smog control and safety regulations were beginning to have a profound effect on production car beauty and performance) with four consecutive wins in the 24-hour race at Le Mans. They wrested the crown from Ferrari which dominated the event for the six previous years and had won twice before in the fifties and once in 1949 when naturalized United States citizen Luigi Chinetti brought the Ferrari faithful their first win.
Expect to spend over $1 million for any Ferrari Spyder (convertible) from the era. Prices often extend deep into seven figures. True open top Ford GT's number in the single digits. The most recent public sale netted $7,650,000 at RM Sotheby's last August.
The Le Mans king in the 1950s was Jaguar.  Under the auspices of Sir William Lyons, the curvaceous XK120 was launched in 1948. The numeric designation was for its top speed. Propelled by a dual overhead cam in-line six which was as beautiful as it was powerful, the Jaguar was considered the world's fastest production car.
Three factory-backed XK120s contested the 24 Hours of Le Mans in 1950.  Modified versions designated as C and D Jaguars dominated later events.  Mild styling changes and more horsepower came with the 1954 introduction of the XK140 production sports car. The final iteration was the XK150. Fitted with the optional "C" or racing performance head, it reached 60 mph in 7.3 seconds. Its boot badge proclaimed Le Mans wins in 1951, 1953, 1955, 1956 and 1957.
In 1961, the E-type was introduced. Styling cues recalled its racing heritage; and it was an able performer capable of 150 miles an hour. But it became even more celebrated as a classic because of the elegance of its design. At its introduction Enzo Ferrari called the Jaguar E-Type," the most beautiful car ever made".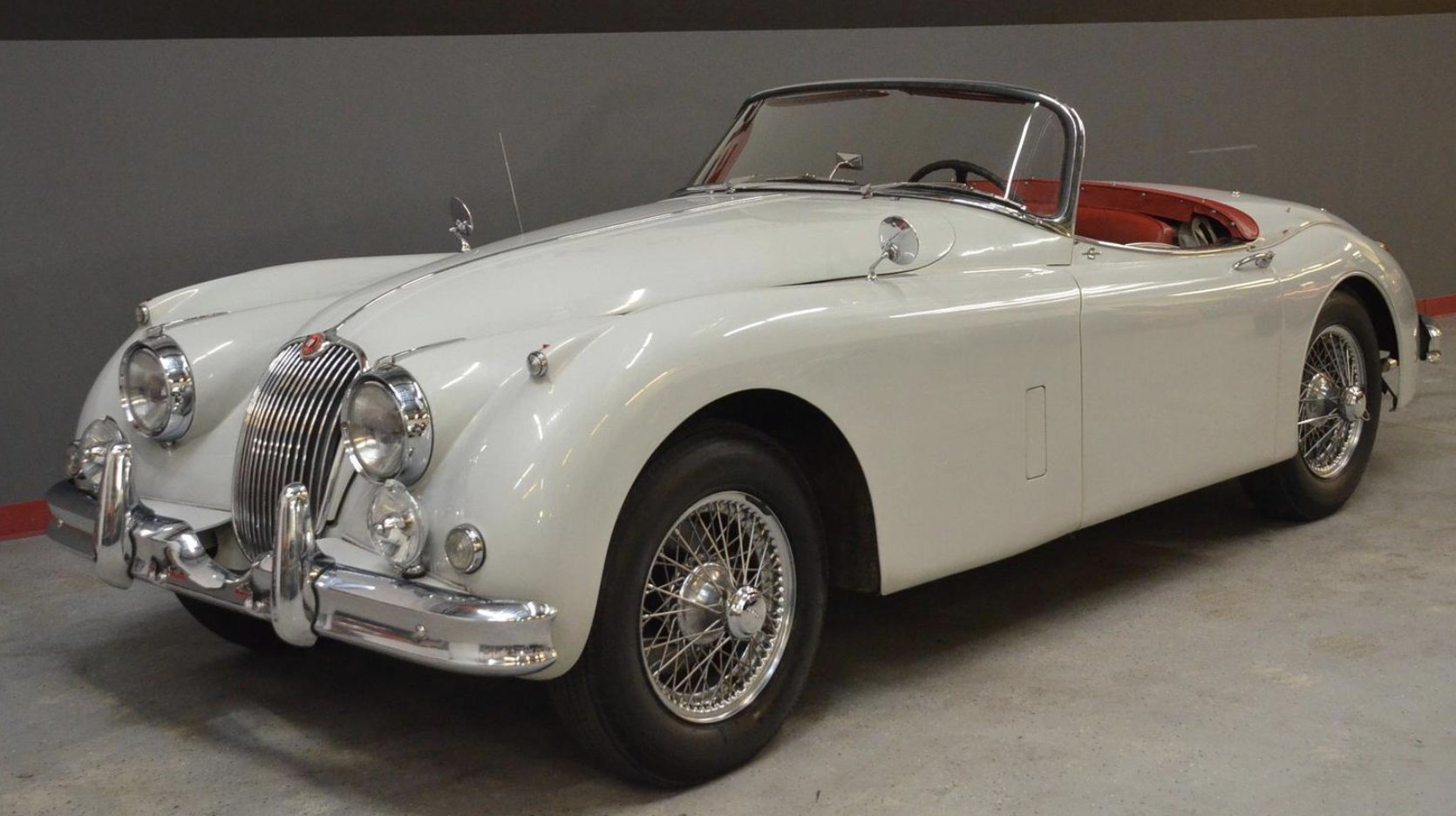 Right now, four classic Jaguars can be seen and purchased far more reasonably than the aforementioned Le Mans champs during the British Invasion Online Auction. Take special note of lot 125, a 1959 Jaguar XK150 S. All proceeds from its sale will benefit the Smile Train Charity, a nonprofit organization which provides corrective surgery for children with cleft lips and palates.