This track toy sure is one beautiful machine!
---
You might think it's only barn-find condition cars which need a good detailing, not something that's literally fresh off the boat from Europe. But as Lawrence Paul Kosilla III of AMMO NYC points out, this brand-new Porsche 718 Cayman GT4 RS is in need not only of a thorough washing but also some light paint correction before receiving its first ceramic coat treatment.
Watch the Motorious Podcast here.
Like other premium brands, Porsche adds some covers to cars before shipping them, especially something as valuable and sought-after as the GT4 RS. However, those plastic and cloth covers can actually do some damage, even if they did protect against something worse during the shipping process.
As always, the cleaning process is quite satisfying to watch, although not because this brand new track toy is particularly dirty. Instead, the 718 GT4 RS is just a beautiful car, so getting to see it from so many different angles, including closeup shots, is just fantastic.
With permission from the owner of the Porsche 718 GT4 RS, Kosilla got to do what we all dream about: taking this track toy for a spin. That experience is documented in the video so you can fantasize about it with a little more accuracy.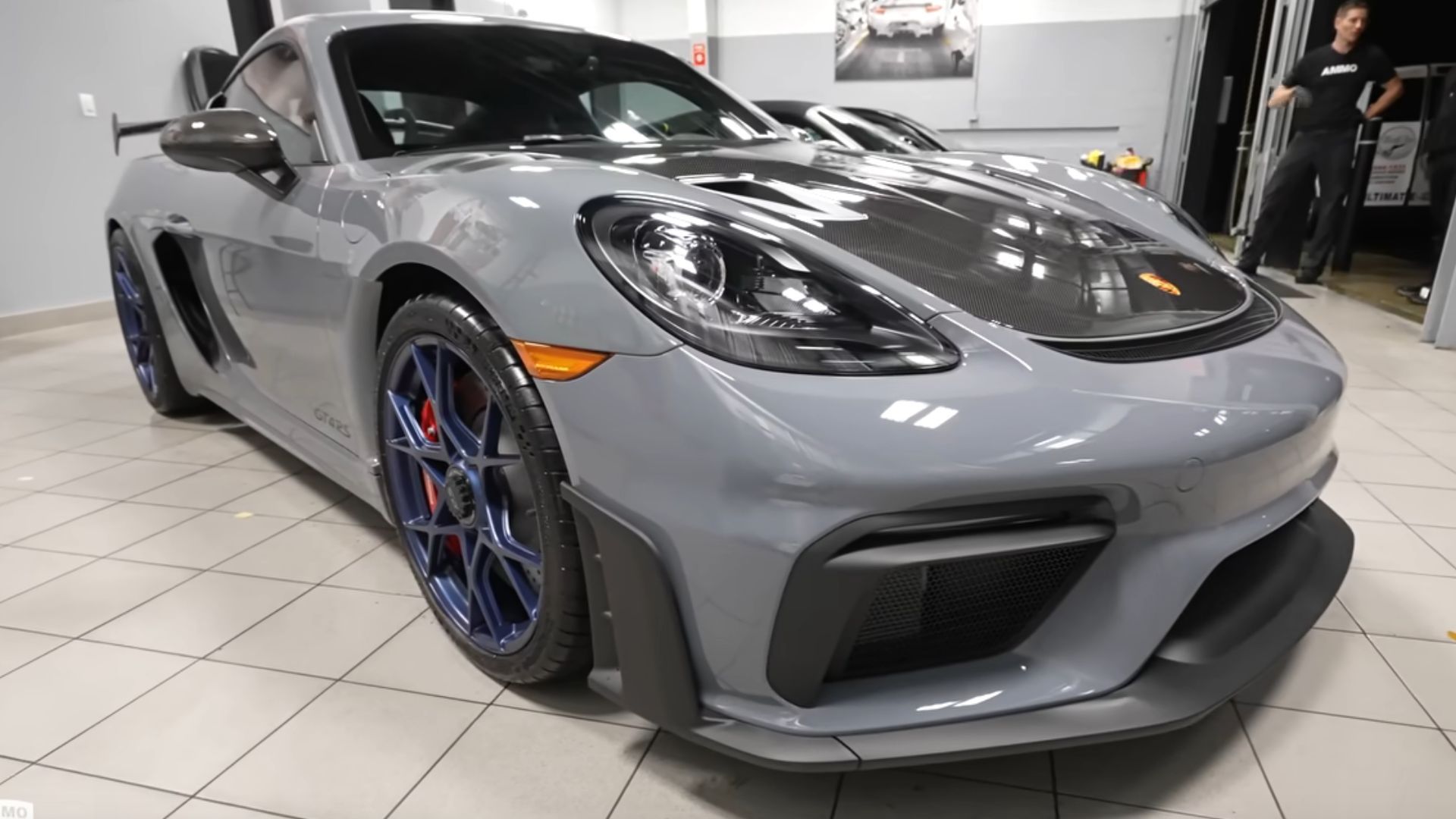 As Kosilla points out correctly in the video, the 718 Cayman GT4 RS has been anticipated for a long time by Porsche enthusiasts. Ever since the Cayman came out, there have been many who suspected Porsche brass didn't want to push performance too far for fear of making the 911 look bad. We can argue all day long about if that was the case or not, but with the GT4 RS using the same flat-six engine as the 911 GT3, there's finally a solid equivalence between the two.
Images via YouTube