This is a creative build…
---
There are plenty of jokes about Fiat Chrysler leaning all-in on stuffing the Hellcat V8 into just about every vehicle it can manage, including the Chrysler Pacifica. Maybe that will happen and maybe it won't, but with a Hellcat-powered Durango coming it's definitely possible. Even more entertaining to us is when builders throw a Hellcat in different classics, which we see fairly often. However, this is the first time we've witnessed a Hellcat-powered Plymouth Trail Duster.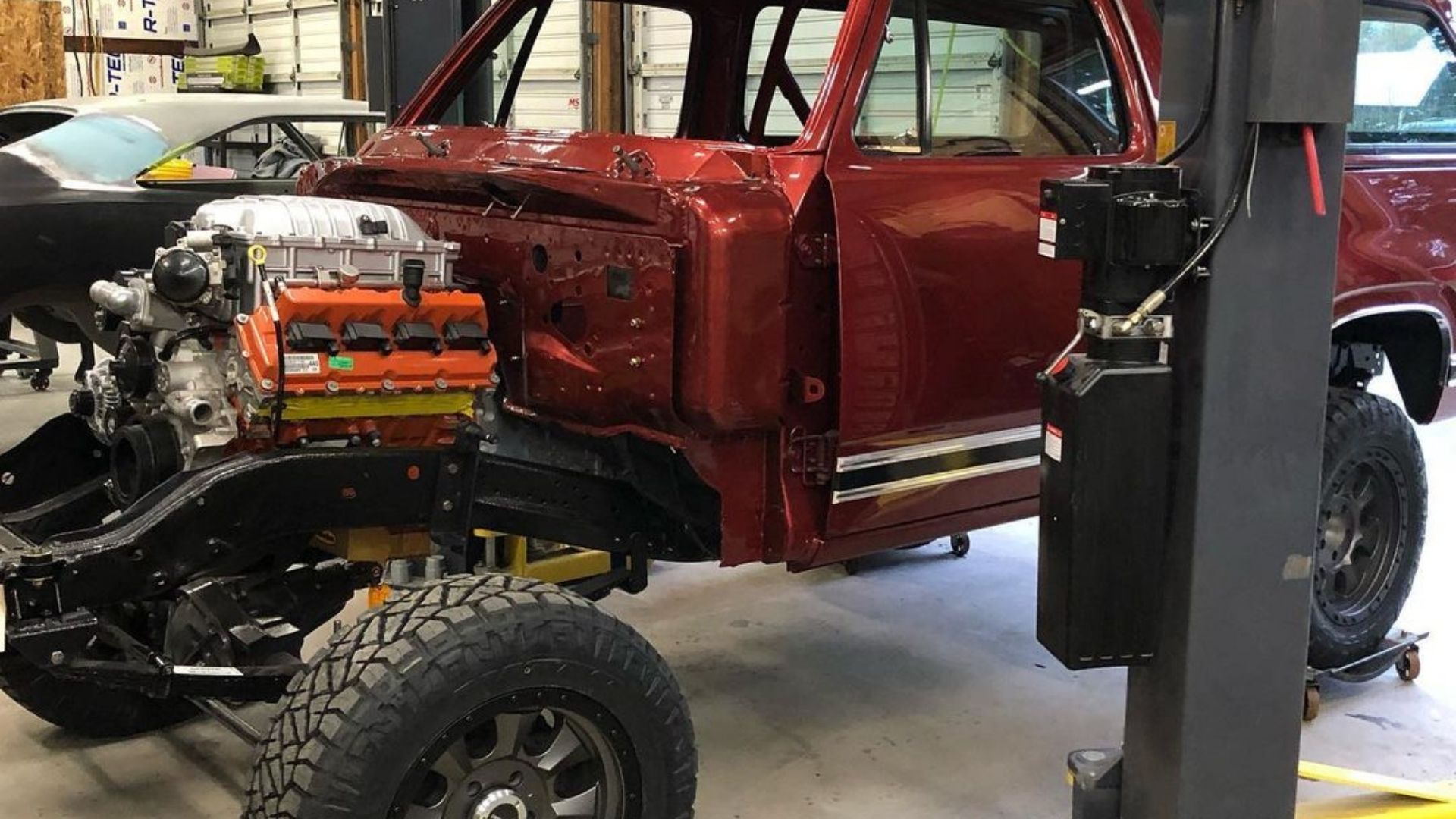 Yes, some will cry that restomods ruin the classics, but many love and even prefer the modern performance and conveniences they provide. While there aren't too many Trail Dusters left, which was Plymouth's own spin on the Ramcharger offered from 1974 to 1980, it's great to see a Hellcat dropped into something other than a classic Charger or Challenger.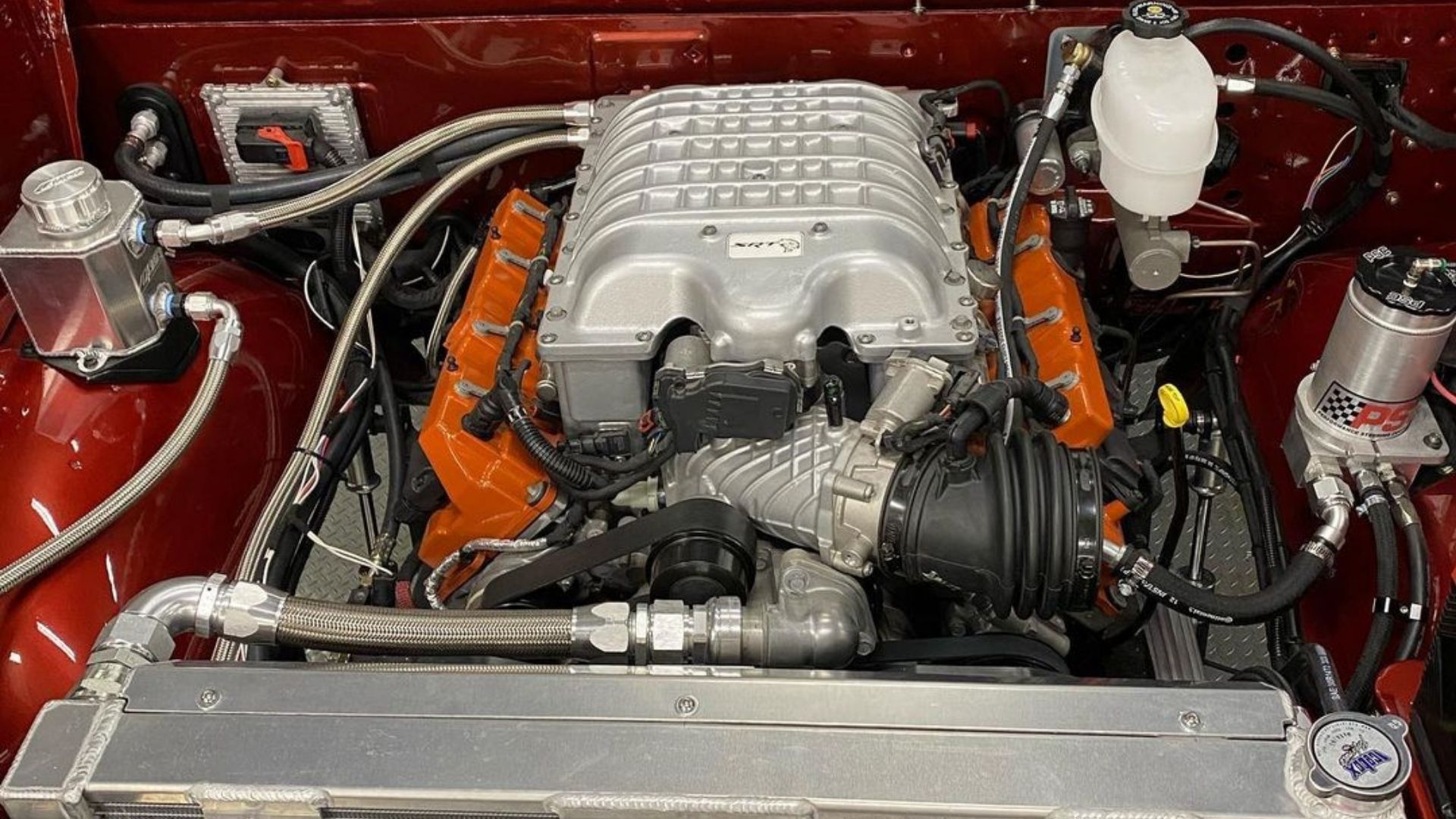 This build has been executed by Horsepower Northwest, a shop in Washington which has a penchant for crazy projects, particularly Mopars. Among the upgrades is a custom-fabricated exhaust system, NAG1 5-speed automatic transmission with rotary controller, large radiator/transmission cooler/supercharger intercooler/AC condenser, Dyantrac axles, and an Atlas transfer case. The shop even used a fresh spray of Canyon Red to really make this off-roader pop.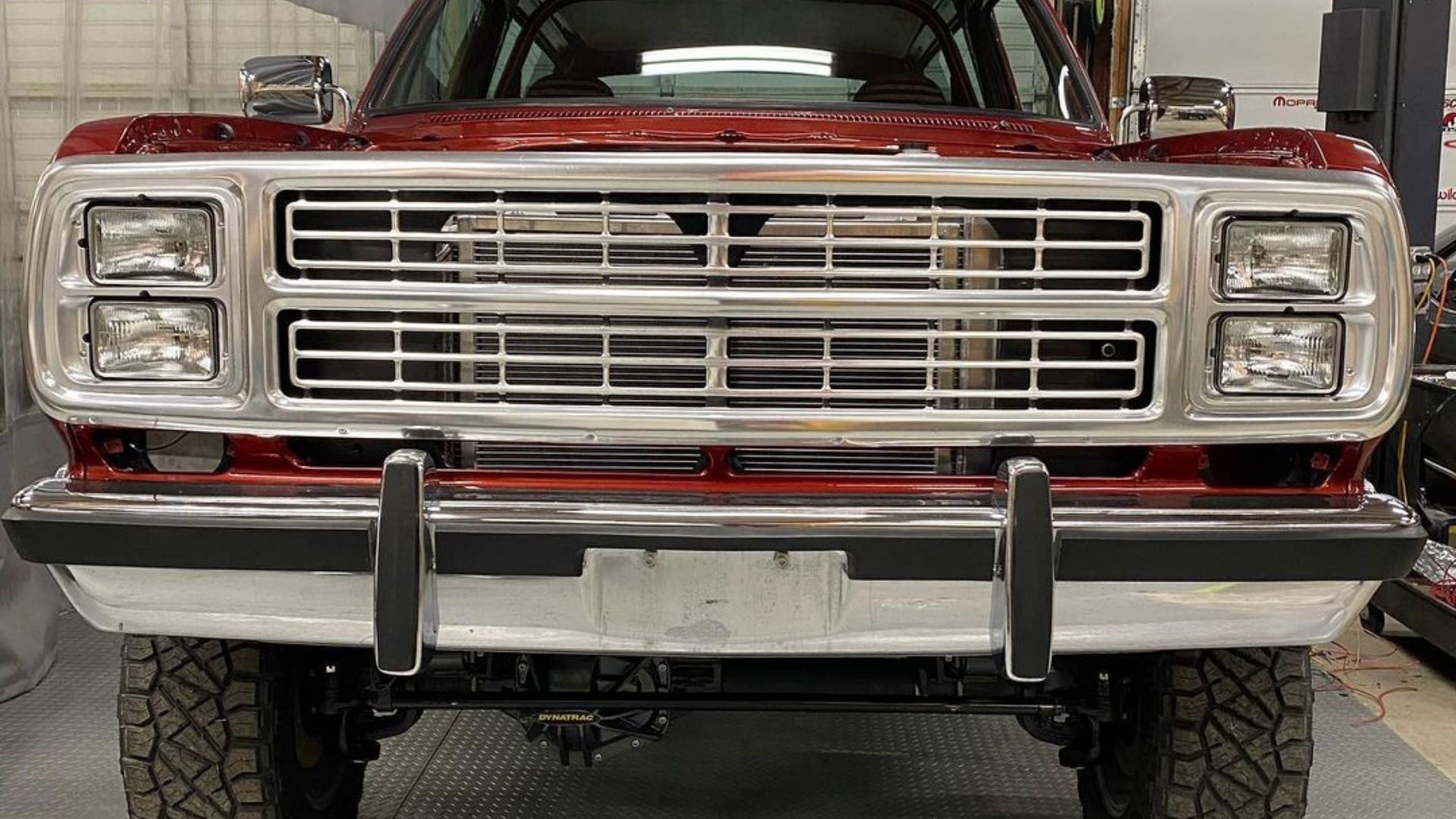 What we really love is the retro look of the interior. It doesn't have some ridiculous 12-inch touchscreen or modern racing seats. Instead, the striped seat upholstery, red carpeting, and faux wood trim pieces are still present.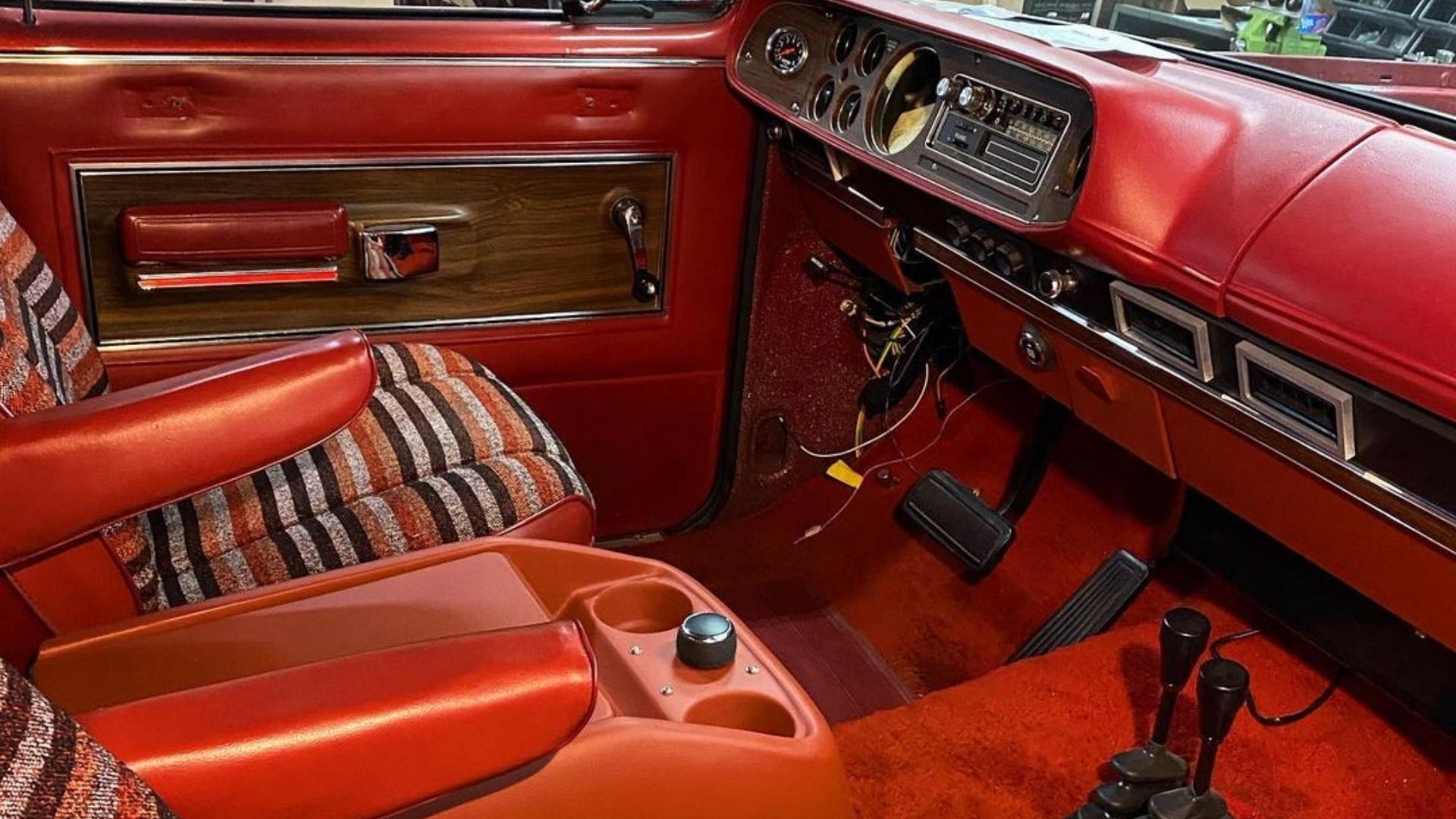 The 1979 Plymouth Trail Duster isn't something you see on the road much these days, especially one in such fantastic condition. As sad as that is, we're glad this one is getting some loving as well as wicked engine swap. That hopefully means it will be cherished for many more decades instead of being sent to the scrap heap.