Yep, we went there…
---
We're a fan of wild builds, both for motorcycles and cars. Sometimes people push the envelope a little too far, and that's where Night Shadow comes on the scene. Inspired by the Jaguar logo (you know, from the British cars) this bike is guaranteed to make people stop and stare. It's also not horribly practical and that's just the beginning.
Designer Barend Hemmes reportedly had an epiphany we're pretty sure we had at about age seven: why is it that Jaguar doesn't make jaguar-shaped cars? Wouldn't that be really cool? One would think Hemmes should've then set off to fabricate a cat-shaped body for a Jaguar X-Type (since those are horrible and come extra cheap on the used market) he set off to do something almost entirely different: fabricate a motorcycle which looks like the Jaguar insignia.
There's a whole motorcycle subculture which was highlighted on American Chopper which is dedicated to making bikes which look like all kinds of things, including other vehicles. But we're pretty sure this is the first and only Jaguar motorcycle (message us if you know of another, and better yet give us some photos/video of it). For fear of sounding cliché, this bike is wild.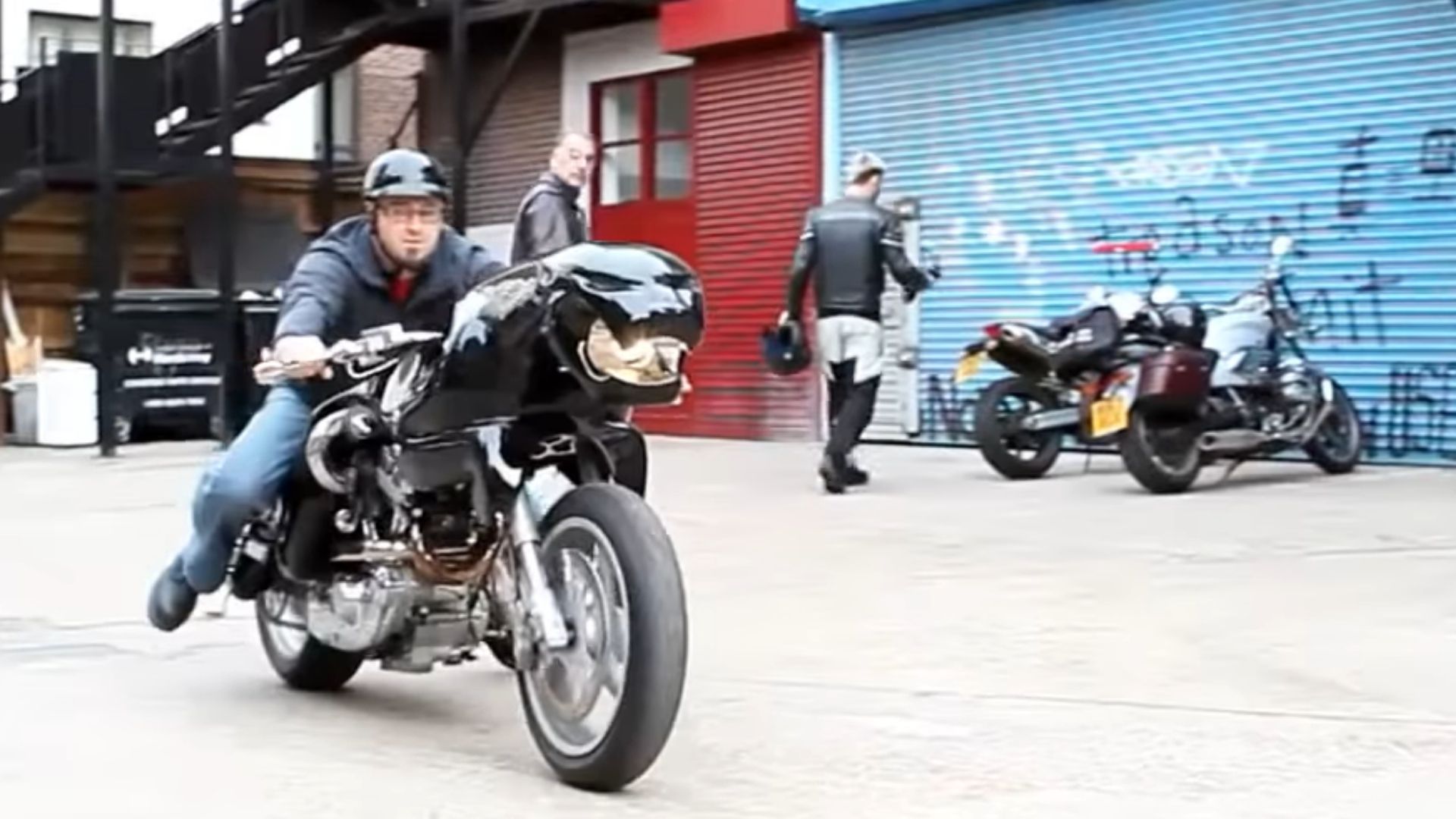 Maybe you've seen Night Shadow before. This isn't the kind of motorcycle you just forget about, so if you have you'll remember. Built back in 2009, it made some waves as people wondered what it was and why it was. Then when they found out it was a tribute to Jaguar they again wondered why it was.
A labor of love, it took Hemmes a decade to make Night Shadow. An interior designer by trade, it was the man's side project he dedicated countless hours towards. It looks impressive and weird, but to see him ride it there's the obvious observation that it's definitely not practical for long cruises. Instead, it's a wow piece he took and maybe still takes to shows in London and the surrounding area.