This pretty much horrifies us…
---
After watching Final Destination 2 with the infamous logging truck accident, a lot of people feel nervous when they see one on the road. But after seeing how a Ford Mustang GT slid almost entirely under a semi-truck's trailer during a crash recently in Anaheim, California you might start treating all big rigs with extra caution.
See the moment when a car goes flying off a California highway here.
The amazing thing was the driver didn't die. As you can see, the section of the roof over the driver's seat was about the only portion not crushed by the semi's trailer. Call it a miracle because we do. This person is fortunate to be alive.
How exactly the Ford Mustang ended up under the semi-truck's trailer isn't entirely clear. There reportedly was an accident involving three vehicles. The driver of this pony car lost control and slid into the side of the big rig and the rest isn't pretty.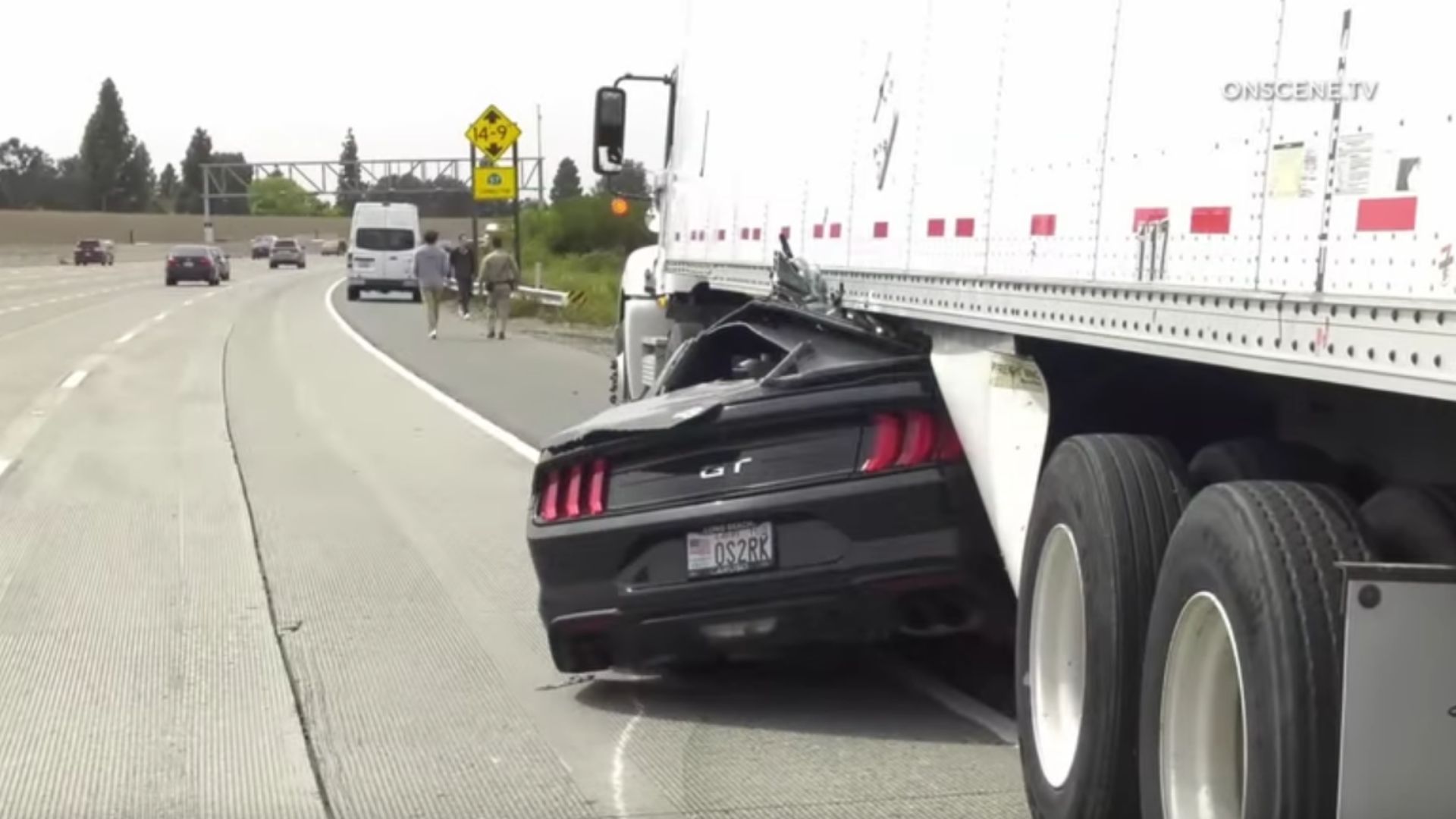 In the video, you'll see the tow truck pull the Mustang out using a winch. Seeing the damage to the car, we're still not entirely sure how the driver wasn't decapitated or at least seriously injured otherwise.
According to OnScene TV which uploaded video of the aftermath, passersby helped the driver get out of the Mustang before first responders arrived. Thankfully there are good people out there willing to help others in their time of need.
This is just another reminder to be careful while you're out enjoying your car. Even if you're driving safely, other people might not be paying attention or they could be driving overly aggressively. Again, we don't know what happened leading up to this horrific crash, but it pays to be extra cautious when around semi-trucks and to always be on the lookout for potential problems, even when you're just out having fun.
Images via YouTube