Driving is still the best way to remain socially distant.
---
Between all of the cancelled car shows/auctions and the social distancing, automotive enthusiasts are having a tough time right now, but in areas not under stay-at-home orders, driving is still a great way to stay safe... and sane. A group of classic car owners in El Dorado Springs, Missouri came up with a unique way to spread cheer throughout their community and enjoy a little time behind the wheel.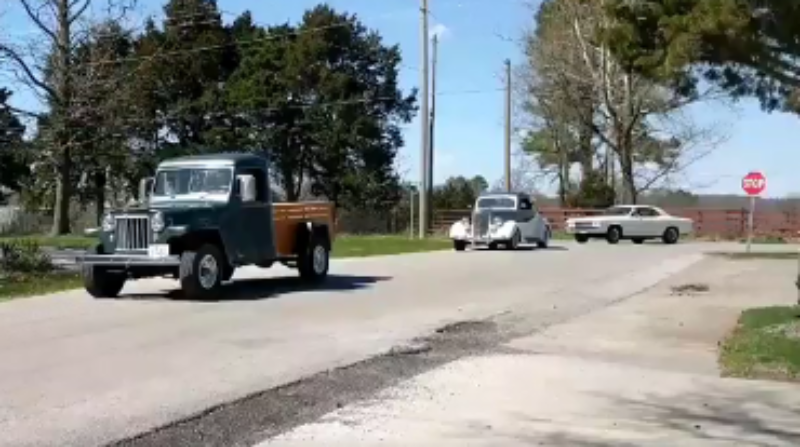 A recent news report from KY3 highlighted this group, which drove around to neighborhoods, businesses and even nursing homes to give people a little something to get excited about while still in the confines of their home. The parade was comprised of dozens of cars including muscle cars, street rods, an old Willys pickup, a Mustang Fastback and even a handful of cool late-model cars and trucks. This was definitely a great way to allow car lovers to get their fix while being socially responsible with the current Covid-19 pandemic.
As we enter into uncharted territory of helping others while staying apart, we could all use a little good news and good will courtesy of groups like this. If you take part in a social distancing car show such as the one put on in El Dorado Springs, send us some info and images and we'll try to feature it! In the meantime, be sure to check out the full news report and more images in the link below.
Source/Images: KY3
Related Articles...