It's time to upstage the neighbors' new Silverado.
---
Mil-Spec Automotive has made a real name for itself by customizing Hummer H1s to look and perform better. It's now branching out to the Ford F-150, a move most didn't see coming. However, considering the dominance of the Ford F-Series and owner's thirst to customize their trucks, this development makes sense.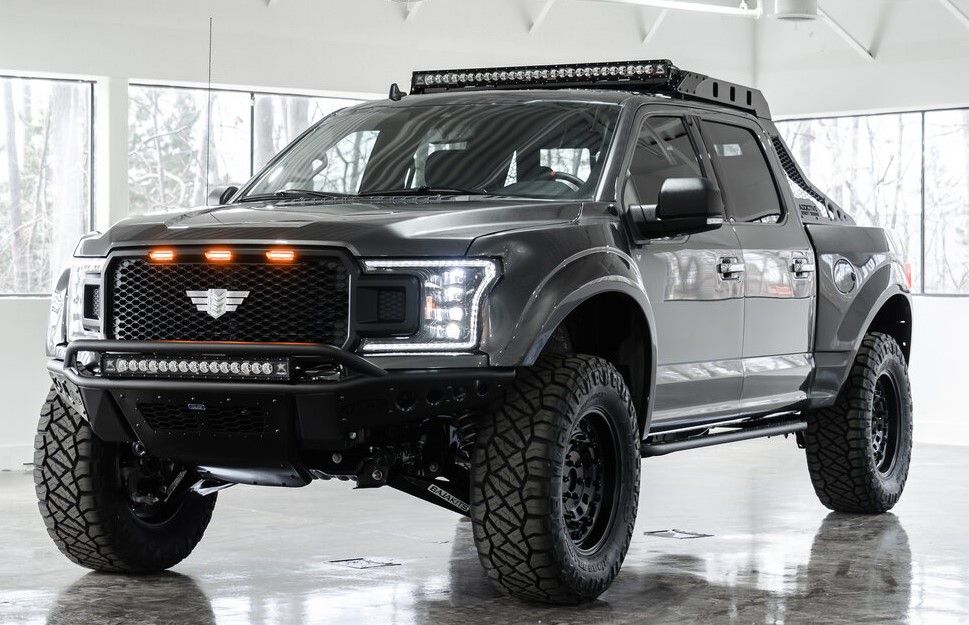 Before you think this is just some cheap, knock-off version of the Mil-Spec Hummer H1 offerings, the company emphasizes the vehicle was developed by the same team. That means getting the same kind of quality, both in look and performance, that everyone has come to expect from the brand.
In standard form, the Ford F-150 by Mil-Spec comes with wide-body, Baja bumpers as well as an intimidating-looking MSA Design Works front fascia. If that's not serious-looking enough, the Baja Appearance Package adds more tactical-looking features like a chase rack with a tire carrier, low-profile roof rack, plus KC Light Pods.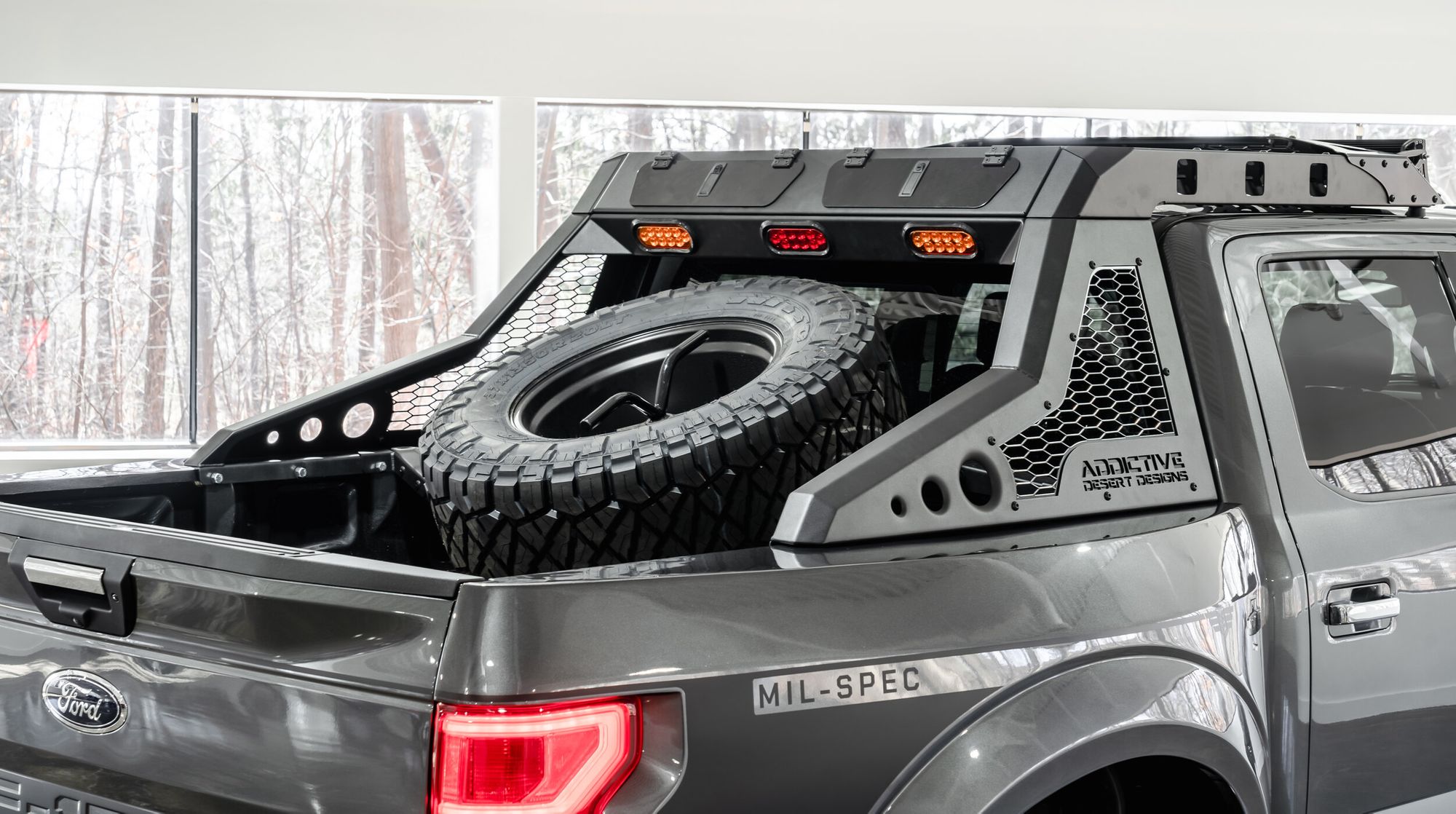 Punching up performance is the Baja Suspension Package. It increases wheel travel by 11 inches up front and 12 inches in the rear, plus pushes the track width out 13.5 beyond that of a stock F-150. If that's just not hardcore enough, Mil-Spec offers a Fox 3.0 Long Travel Performance Shock Package. As you probably guessed from the name, it uses a Fox 3.0 Coilover and Shock Kit with 3-inch diameter bypass shock, remote reservoirs, Eibach springs, and 10AN hoses. In other words, this is a setup for big time off-roaders, not just casual weekend adventure seekers.
According to Mil-Spec, the cost of its new Ford F-150 truck starts at $85,000. That does include the cost of the actual truck, but it might seem steep for some who are thinking they could just grab a Ford Raptor for $53,000 or so. Just keep in mind Raptors have become almost commonplace in some areas and they don't look like the Mil-Spec design, so there's that. Also, if you've always wanted a Mil-Spec vehicle but couldn't' afford one, this one might be within your reach.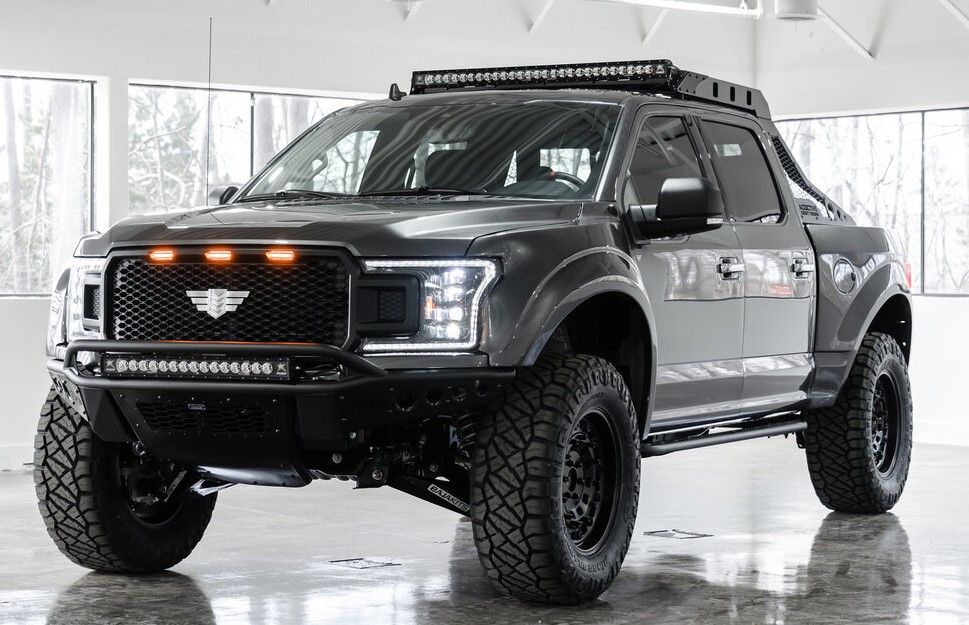 For now, the Ford F-150 by Mil-Spec is only available for current-gen XLT SuperCrew models with the short bed and packing the 5.0-liter Coyote V8. Considering most enthusiasts select that engine for its robust performance, that's a wise decision by Mil-Spec.