This is one sleek Porsche.
---
Unraveled in a pristine state, the 2020 Porsche Panamera 4 E-Hybrid, known for blending robust performance and eco-friendly efficiency, is the latest entrant in the luxury automobile auction arena. With just 5,629 miles on its clock, this beauty in Gentian Blue Metallic boasts a slew of high-end features and an impeccable maintenance record.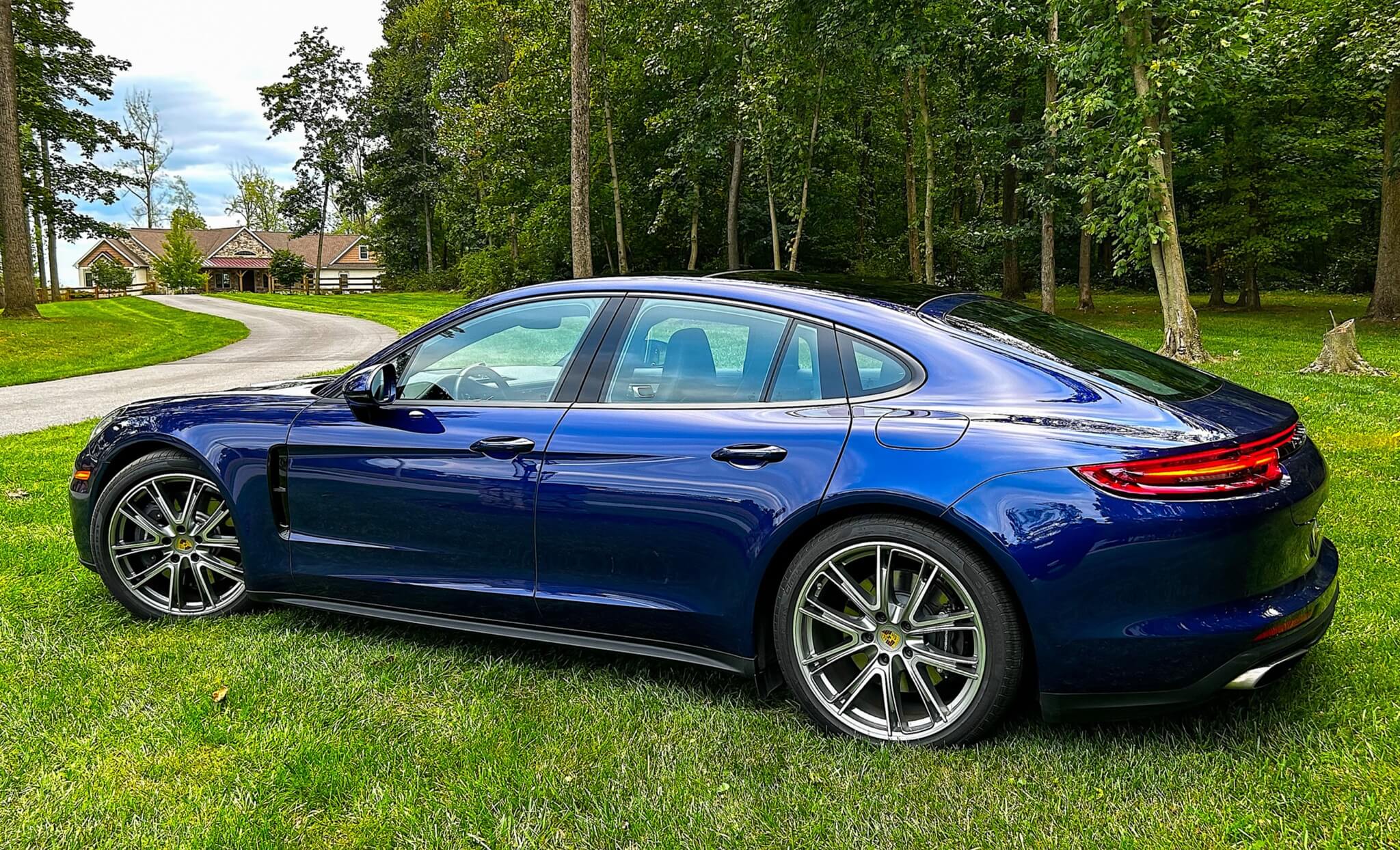 At the heart of this Panamera is the hybrid electric drivetrain, harmoniously married to a family of twin-turbocharged engines. It promises all-wheel-drive performance backed by a vigorous V6 engine. The visual appeal is enriched with a Gentian Blue Metallic coat complemented by 21" Exclusive Design wheels in Silver Platinum and striking black-finished brake calipers.
While the exterior design hints at performance finesse with features like the adaptive rear spoiler, dual exhaust outlets in brushed stainless steel, and a rear "PORSCHE" logo in High Gloss Silver, a glance inside the cabin reveals an oasis of luxury. Swathed in black upholstery, the interiors house state-of-the-art options like the Premium Package Plus, Ambient Lighting Plus, and a heated steering wheel. Tech aficionados would be pleased with the Porsche Communication Management (PCM), Wireless Apple CarPlay, Android Auto, and a voice control system. Furthermore, driving assistance packages offer Lane Keep Assist, Adaptive Cruise Control (ACC), and the lauded Comfort Access.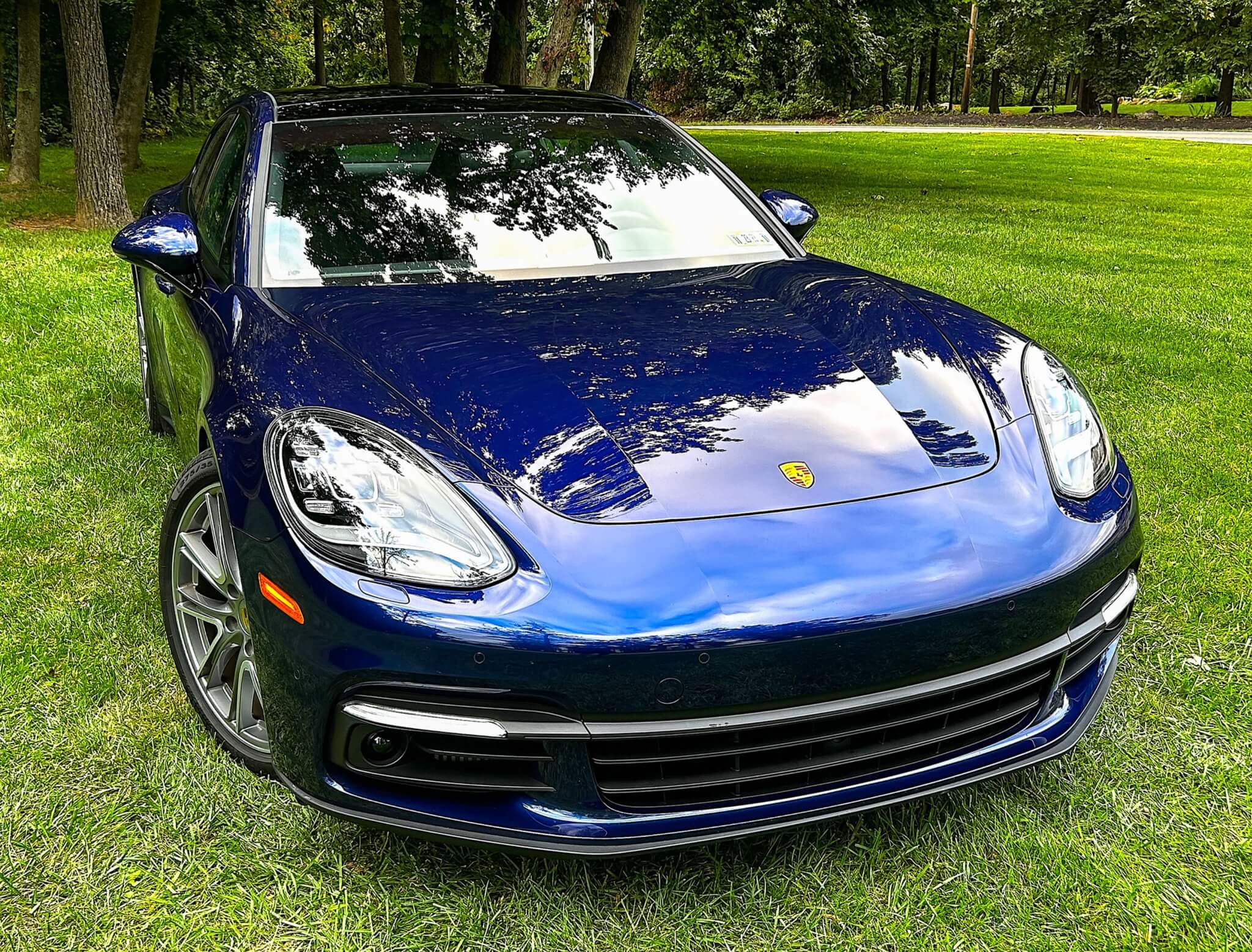 Propelling this beast is a twin-turbocharged 2.9-liter V6 engine, bolstered by an electric motor, producing a combined might of 457 HP and 516 lb.-ft of torque. Its agility is evident with a 0-60 mph acceleration in a mere 4.6 seconds, facilitated by an 8-speed PDK transmission. The cherry on top is the Sport Chrono Package and the PASM Adaptive Air Suspension, ensuring an exhilarating yet smooth drive.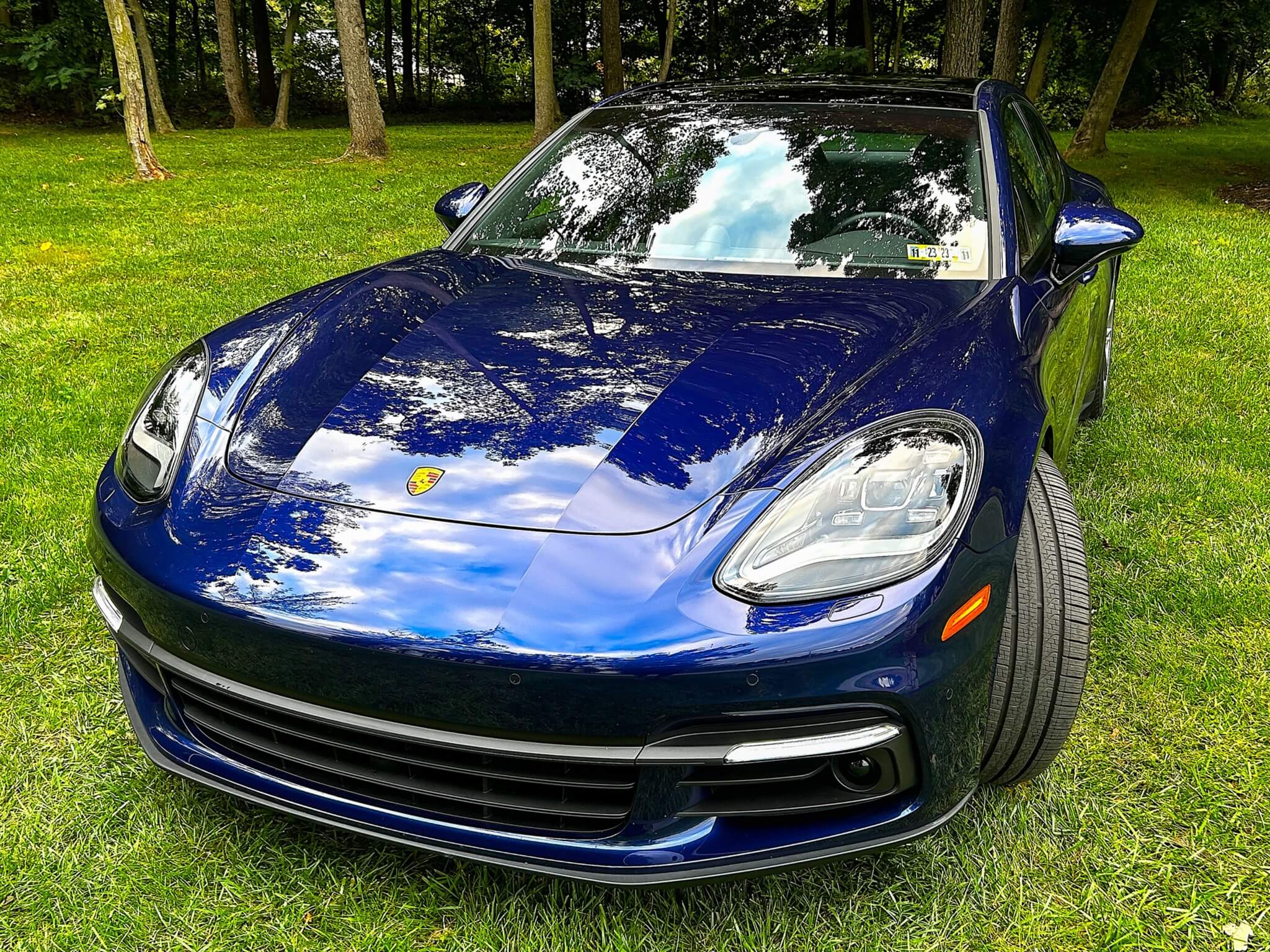 The vehicle comes replete with an array of accoutrements, including owner's manuals, a car cover, battery charger, and even wall mounting accessories for the charging system.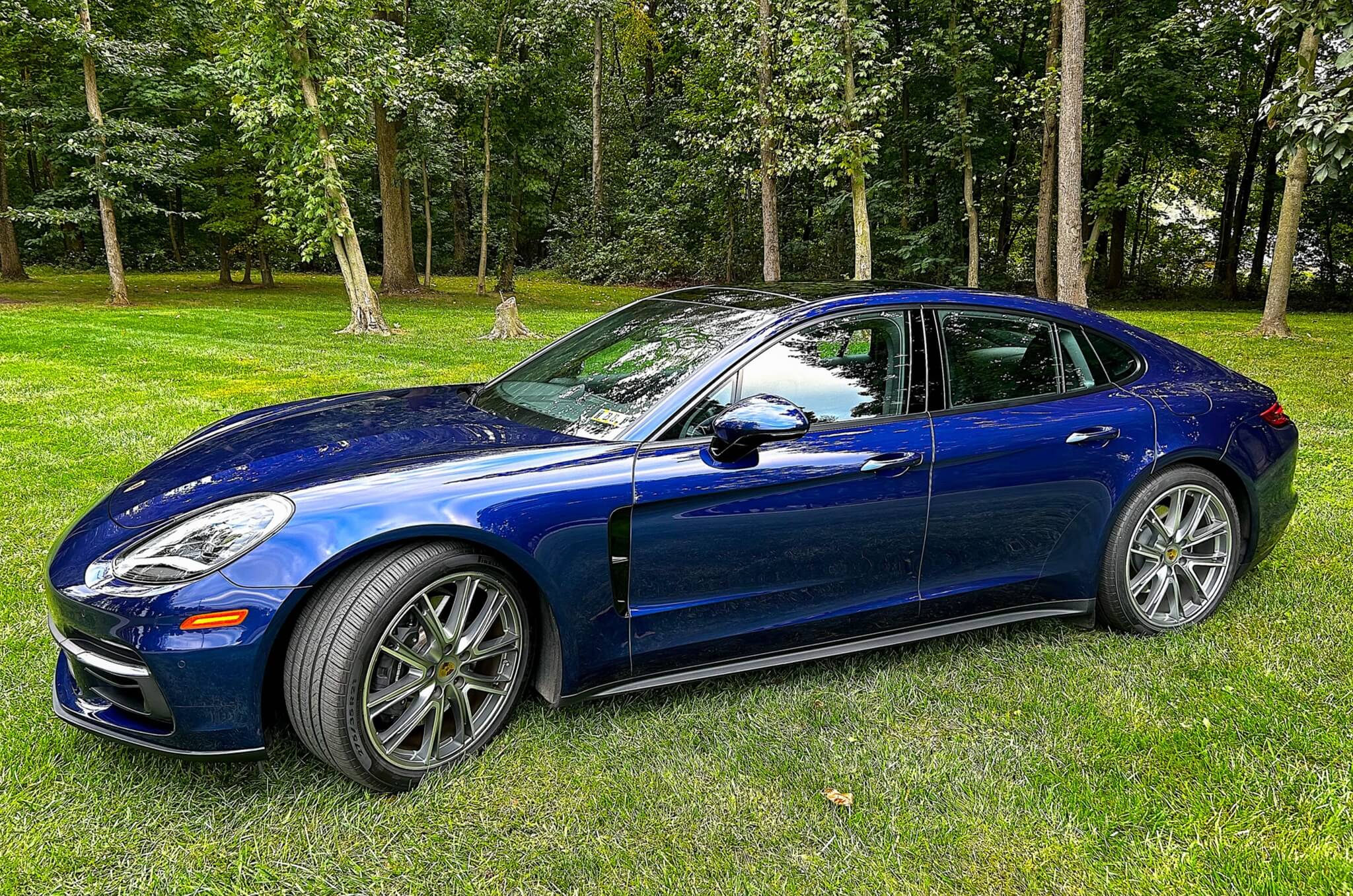 Gleaming under the Pennsylvanian sun, this Panamera E-Hybrid holds a tiny secret - its meticulous care. As the seller divulges, the vehicle was "maintained religiously, housed in a climate-controlled airplane hangar right beside a vintage 911 by one of our premium customers." With every ride being a "pleasure," the owner ensured it received detailed servicing after every spin.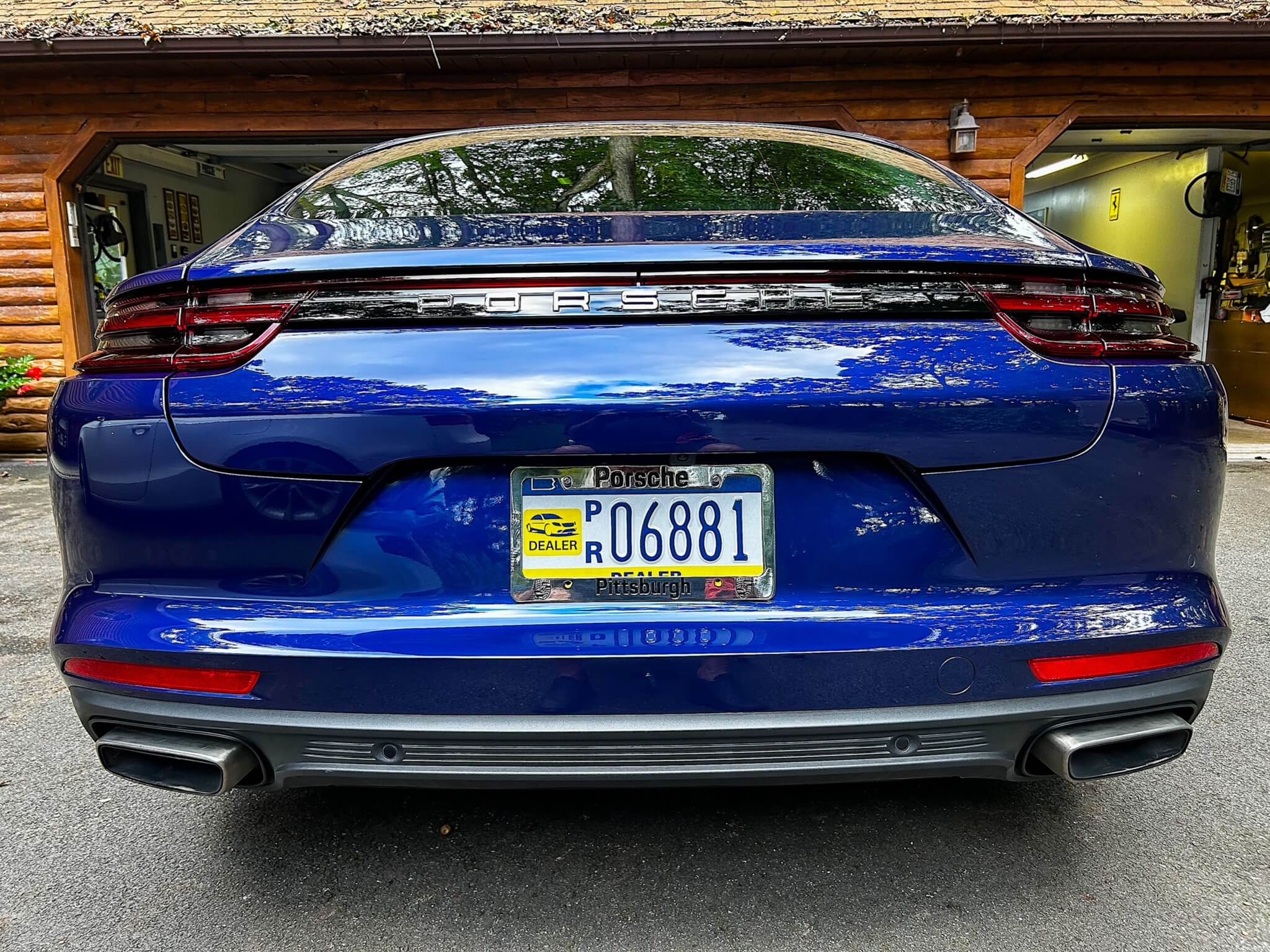 Considering its low mileage, premium features, and prime condition, this Panamera 4 E-Hybrid in Quarryville is more than just a purchase; it's an investment in luxury and performance, ready to be acquired by a discerning buyer.
This awesome Porsche is being sold by AIC Auto. John is a Porsche expert with over 40 years of experience and he will be happy to speak with you. Visit their site to see other great Porsches and to learn more about their consignment process.