This incredible vintage Limo is perfect for classic luxury lovers.
---
Duesenberg was a truly amazing classic automotive and luxury manufacturer for a lot of reasons, mostly concerning their attention to detail. Even today we are still in awe of how well-built and sturdy the cars have remained after nearly 100 years since initial production began. One particular vehicle that really shows off the brand's best qualities was the Model J, built to combine the best of performance and luxury design which the company was already known for at the time. Nowadays, very few examples of these cars remain either on the market or anywhere other than the junkyard because it's very difficult to keep any vehicle up and running for that long. However this car is a pretty pristine example with all of the same qualities that made the car great in the first place and the best part is it's been fully restored.
Considered a full classic car by the Classic Car Club of America, this vehicle's intentions are abundantly clear from the moment you first lay eyes on it. Coated in a beautifully smoothed Green, this isn't your ordinary classic luxury automobile or sports car. Rather this is a full-blown limousine made with some of the most comfortable interior features available at the time. For both the driver and passengers, it was a very enjoyable experience riding around in the car as the operator got to look at a set of shiny well-designed black gauges over what looks like a brown dash with wood trim stop. Behind the front seats was a massive compartment for all of those passengers with the need for privacy. This created a vibrant ambience allowing everyone involved in this with his car to have fun no matter what they were doing.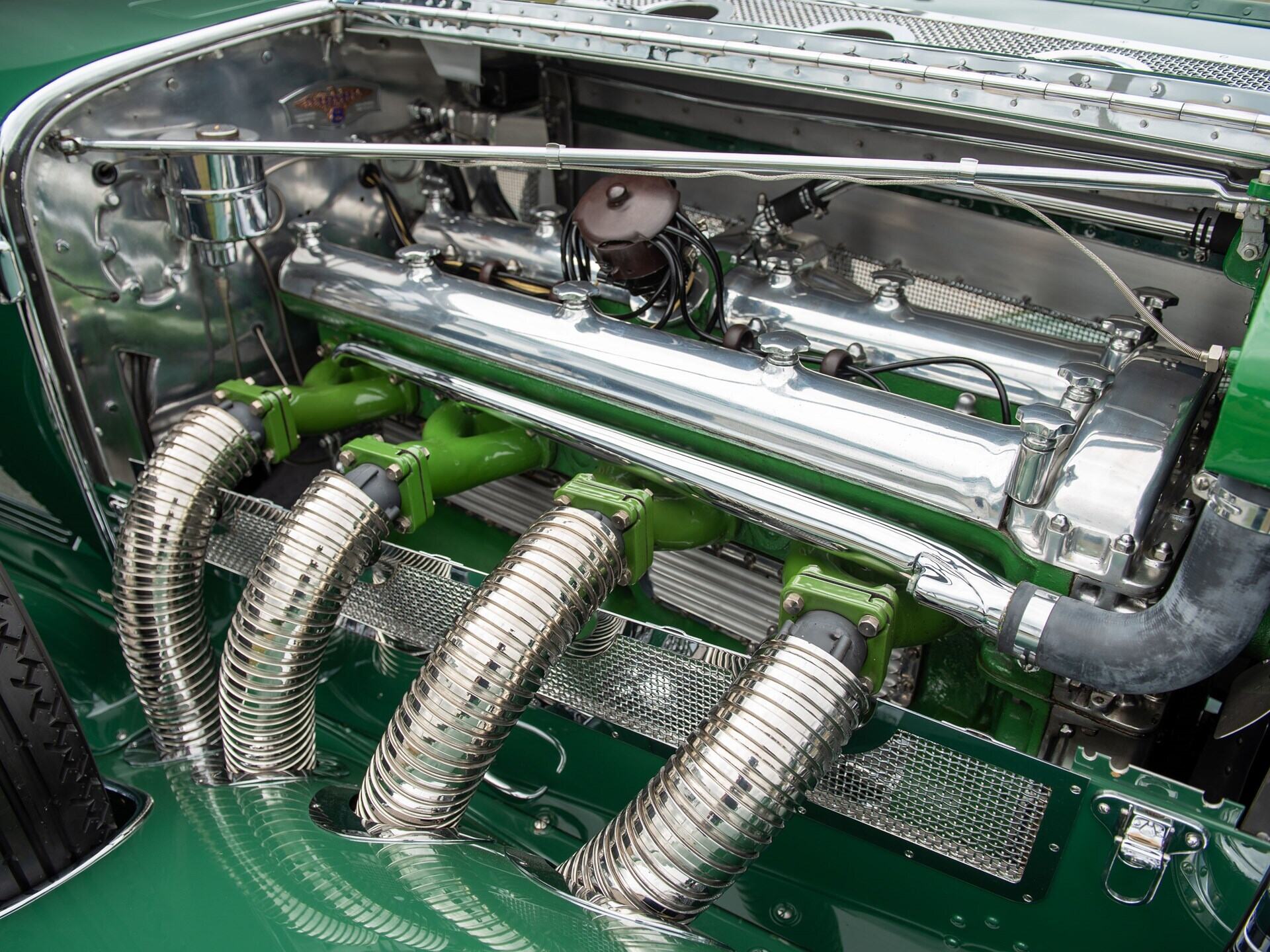 If you look at the exterior you might also notice something that caught our eye and it probably does the same for many automotive enthusiasts everywhere. That is, the four pipes running from the exhaust ports on the passenger side of the vehicle, a true long tube if we've ever seen one. as you might guess this manifold runs to an in-line four engine which would have been one of the best powertrain options you could find back in the day. So overall, this is a great option for anyone looking for the sort of high class attitude you can only get with a classic limousine while also keeping some pretty good performance numbers under the hood for spirited driving situations. That's why, if you are into the Duesenberg brand, you might want to consider this incredible Model J for your automotive collection.