One man's dream has kept this storied British marque alive into the 21st century after a long hibernation.
---
Even if you'd consider yourself a fan of classic British sports cars, you might not be immediately familiar with the name Alvis. Alvis Car Company existed between 1920 and 1967.
In that time, around 22,000 cars were built, Just 5,000 or so exist today. Alvis built chassis, but, like many independent British manufacturers, they didn't build bodies.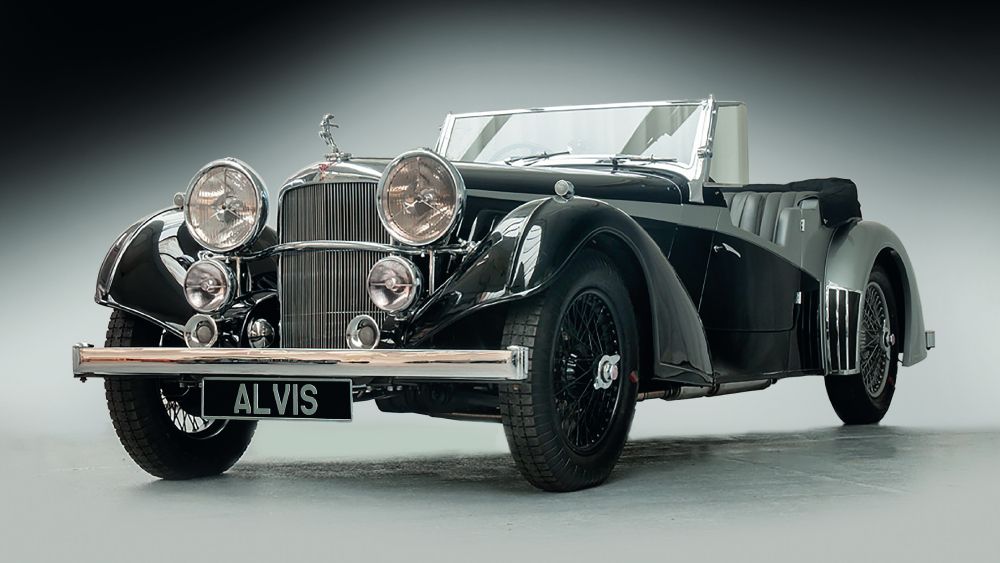 Coachwork was carried out by a variety of firms. This made Alvis cars tremendously expensive in their day, though. Towards the end of the line, it wasn't unusual for a comparable Alvis to sell for double the price of a Jaguar E-type – or more.
As the 1970s loomed, the threat of inexpensive import sports cars ended Alvis production. However, according to Robb Report, Alvis fan and entrepreneur Alan Stote has gone to great lengths to keep the Alvis name and legacy alive for the next generation.
Back in 1994, Stote bought everything he could, including an inventory of parts and the company archives. Those archives consisted of some 70,000 documents, including designs, plans and vehicle histories for each car built.
In 2008, Stote finally acquired the Alvis name and copyright. He and his small but dedicated team have been hard at work building new Alvis cars ever since, to the standards outlined in those same plans and drawings that Stote purchased back in 1994.
Of course, since it's the "real" Alvis Car Company, these are the real deal, not replicas. Ordering a car from Alvis will set you back quite a bit – but you can rest assured that it's most certainly worth every penny to have a unique new classic.