What a car!
---
Some guys get to play with all the cool guys. Jay Leno is definitely one of those guys. Not only does he have a massive and very impressive collection of cars and motorcycles, his show Jay Leno's Garage means people are bringing some crazy builds and rare classics for him to experience firsthand. This time around it's a 1960 Maserati Tipo 61 Birdcage.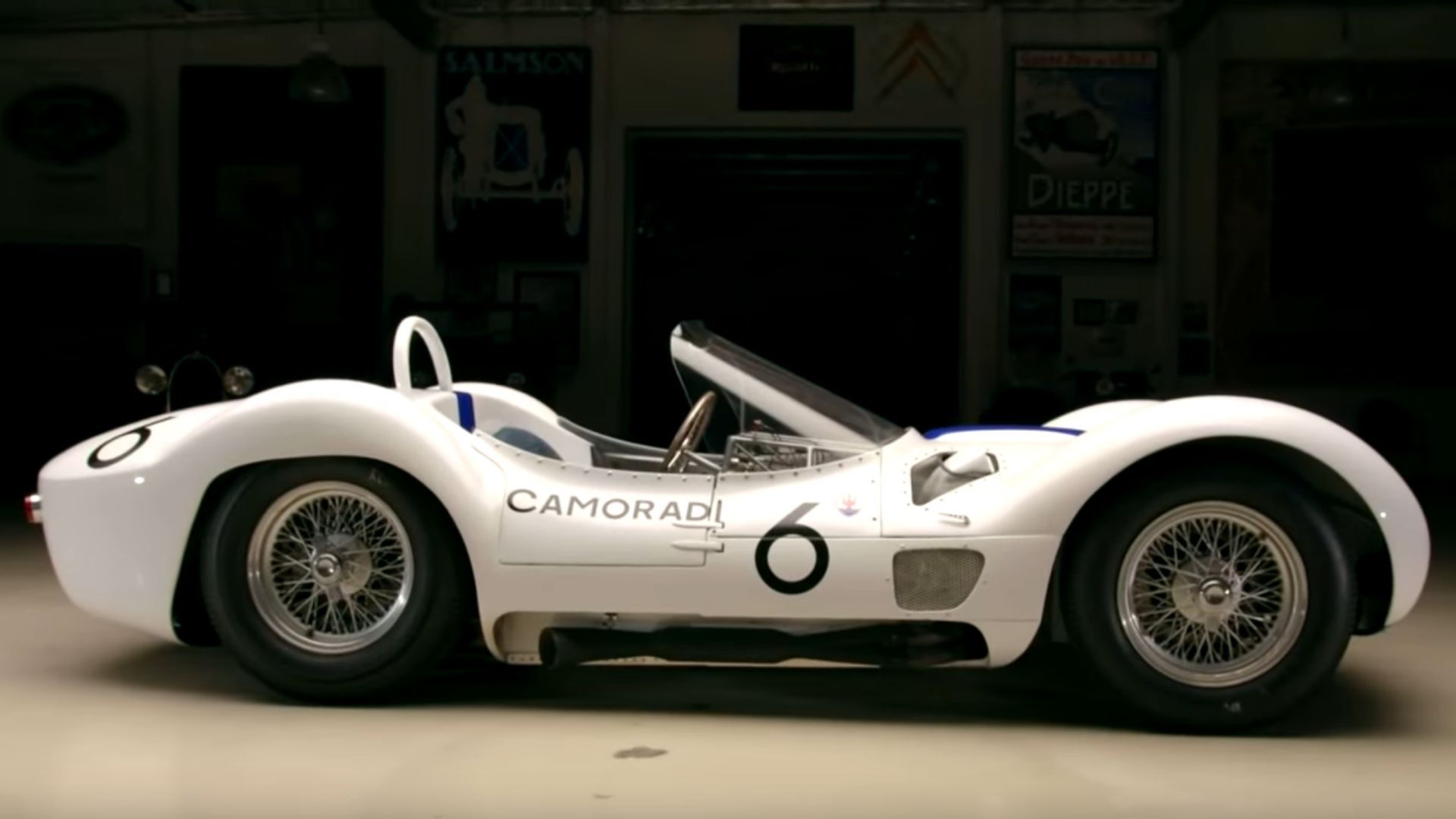 Sadly, Maserati is a mere shadow of what it was back in the 60s. The Tipo 61 was highly advanced, even though Ferrari gets all the attention for building race cars. However, the Birdcage was a dominant force on the track, especially in the hands of capable drivers like Stirling Moss. In other words, Maserati was an equal to Ferrari, not like the kid brother who borrows a powertrain here and there, which is sadly what we have today.
Built for private parties wanting to compete in 2-liter races, this Maserati took a different approach versus the expensive monocoque structures found on other European race cars. Giulio Alfieri, the chief engineer for Maserati at the time, had limited financial resources at his disposal but he still wanted to create something revolutionary. His solution was to innovate a space frame of about 200 small lengths of tubing. Those little tubes were arranged in triangles with reinforcements added at key areas.
What Alfieri's design did was allow Maserati to build budget-friendly yet incredibly lightweight cars, all without sacrificing torsional rigidity. That meant the 1990cc inline four-cylinder engine, which sat behind the front axle and was tilted 45-degress to the right for a lower center of gravity, could propel the Tipo 61 forward with amazing ferocity. And as you can hear in the video, this car is louder than you'd expect a four-banger of that era to be.
As you might already know, low curb weight not only means quicker acceleration but also shorter skid pad distances and improved handling. Those performance bonuses helped the Maserati Tipo 61 Birdcage to be a real threat in race circuits during its glory days, including two overall wins at the Nurburgring 1000kms.