A 14-year process to track down her "first love", accumulate all the parts, and finish the meticulous restoration on the rare classic.
---
Mainly known for his shirtless role in Aquaman, Jason Momoa is crushed on by women (and men) everywhere. Not only was he blessed with stunning good looks, but the 41-year-old actor is also extremely thoughtful and romantic when it comes to the relationship with his wife Lisa Bonet. Just recently, Momoa surprised her by restoring her "first love" - a 1965 Ford Mustang.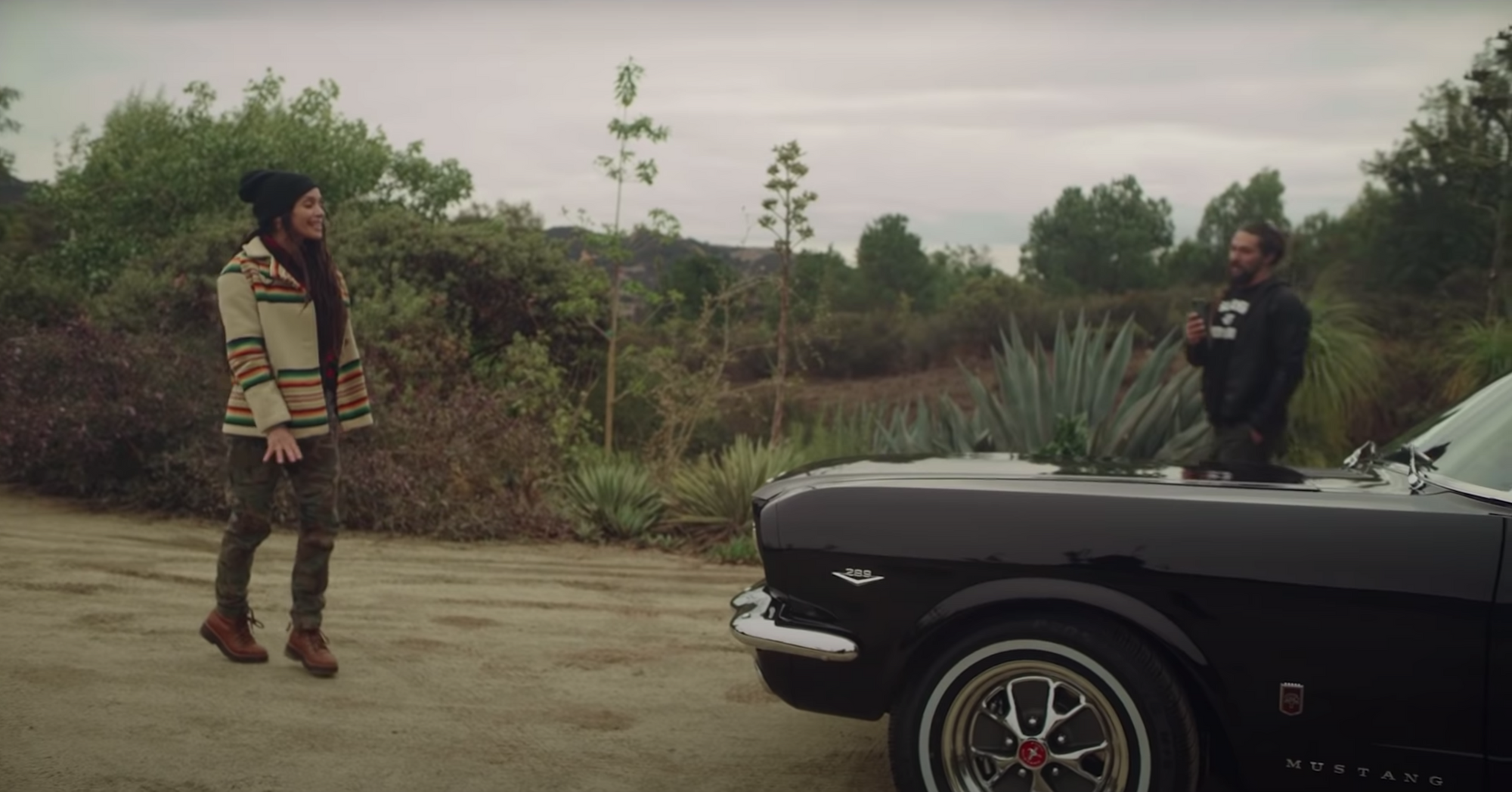 In the 7-minute YouTube video, Momoa documents the restoration of Bonet's classic Mustang which was her very first car. While she had no idea what Momoa had up his sleeve, he made sure to record the entire process. Momoa wanted to make sure that the Mustang would be in the best hands possible with professional restoration expert Misha Munoz and Divine 1 Customs located in Las Vegas.  
Momoa calls Bonet's '65 Mustang her "first love" as it was her first car, and she purchased it when she was just 17 years old. Although the car still ran, it had plenty of rust and was in need of some attention to get it back to tip-top shape. Watching the video, it is clear that the Mustang's restoration was meticulous and extensive. Divine 1 Custom performed some research, and it turns out that this Mustang is incredibly rare with it being just 1 of 3.
"Aloha everyone, this is 14 years in the making," Momoa says in the caption of his Instagram post. "I wanted to surprise my wife with her first car she ever bought and bring it back to life and into our family."
Even before the process started, Momoa and the restoration team needed to track down some parts and modify others to ensure everything would fit and work on the Mustang. What was even more incredible to see was how excited Momoa was throughout the process, especially the anticipation of his wife's reaction to the surprise.

"To be in this passenger seat with my wife here and surprise her and our babies in the back -- riding in her first car when she was 17 -- I'm excited to see her face. It's come a long way," he says in the video.
It's safe to say that Bonet's reaction was priceless when Momoa could finally reveal the finished Mustang, a car that has been sentimental to her for decades.