Won't somebody buy this car and break it in at the track?
---
An old Hollywood trope is the attractive girl that wears her hair up and has glasses, but she suddenly realizes she's beautiful after the right guy asks her out. This Ford Mustang GT FR500S is like the girl who's never been kissed since it's never been taken to the track, only everyone can already see it's hot. Having lived a cushy life of only being shown, you could either continue to baby this collectible or use it for its original purpose and push the limit.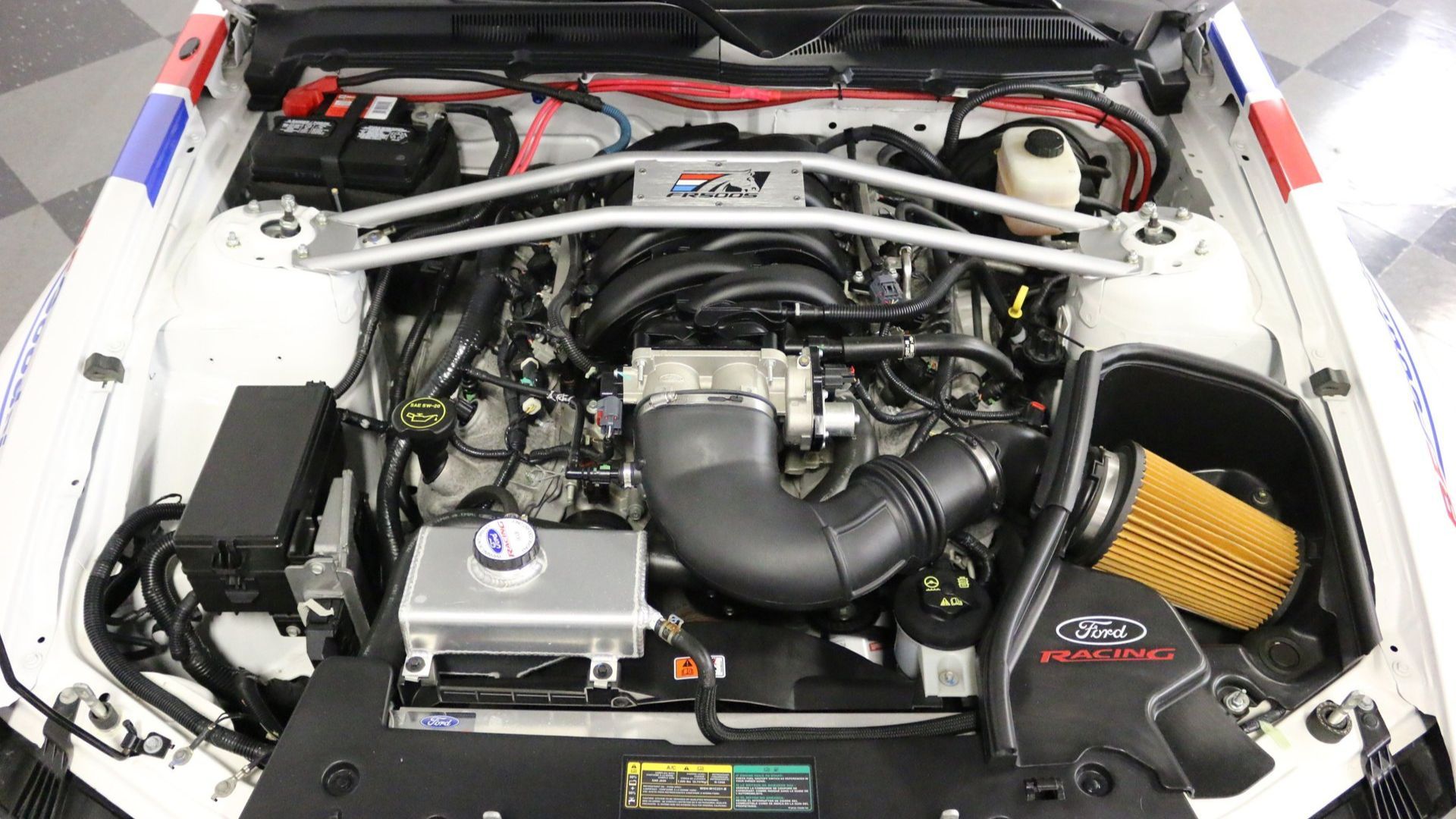 If you aren't already aware, all Mustang GT FR500S cars have been configured to compete in the Ford Racing Mustang Challenge. While this car no doubt doesn't meet current specifications, it should be suitable to race in certain scenarios, if you're looking for such a thing.
Helping tempt you to drive this pony hard is a lower ride height, big front air dam, tall wing in the back, window nets, full roll cage, Sparca cloth bucket race seats, competition steering wheel, MXL digital data acquisition system, 14-inch Brembo brakes, and strut tower braces. The ultra-clean 4.6-liter V8 produces 325-horsepower, plus breathes in and out through an upgraded air intake and exhaust. A 6-speed manual transmission ensures you must have some skill to drive this car, while the short-throw shifter an 3.73 ration live axle and Torsen differential push performance further. Transferring all of that to forward movement are Hoosier Drag Radial tires wrapped around 18-inch Ford Racing wheels. This Mustang has also shed about 300 pounds versus consumer-oriented 2008 Mustang GTs. Unlike many racers, this one was configured on the assembly line by Ford at the Flat Rock plant. That alone makes this a special vehicle.
On the flip side, this is a highly collectible Mustang, considering only 80 of these were made. The paint, graphics, roll cage, controls, seats, literally everything is in fantastic condition. If you were to track this car, it wouldn't look as good. This could be the kind of car you wax on the weekends and maybe take to some shows, then eventually sell for a huge profit.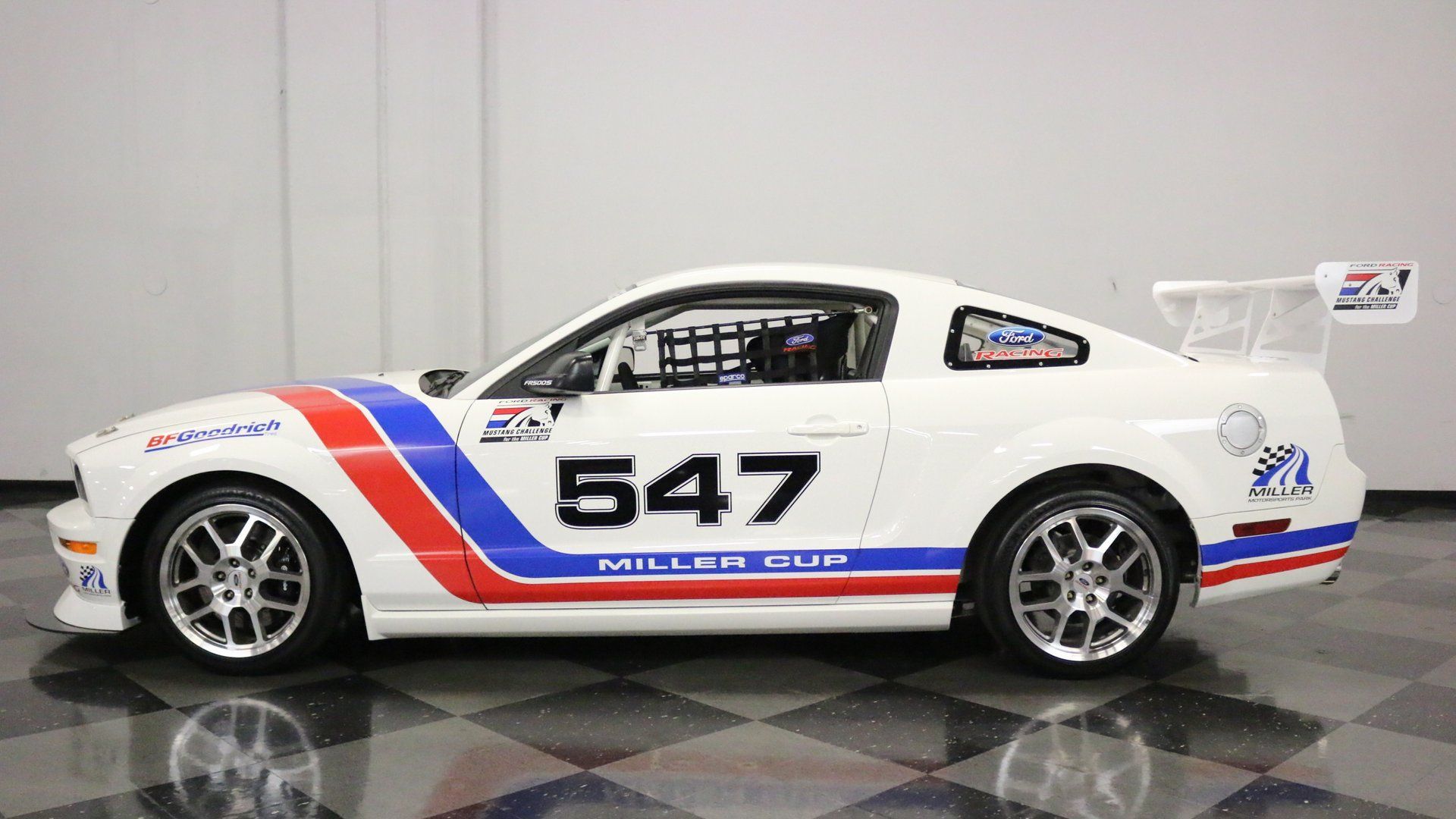 Either way you want to go, this 2008 Ford Mustang GT FR500S is being sold through Streetside Classics, if you want to work out a deal.