All of these '80s dream machines have ultra-low miles.
---
If you're like us, you grew up watching Miami Vice. While the Ferraris driven by crime-fighting duo Crockett and Tubbs are nothing short of iconic, the bad guys usually had some pretty cool machinery, too.
Recently, Road & Track turned us on to an impressive collection of 1980s supercars that would have fit right in to an episode about everyone's favorite vice cops taking down a drug kingpin.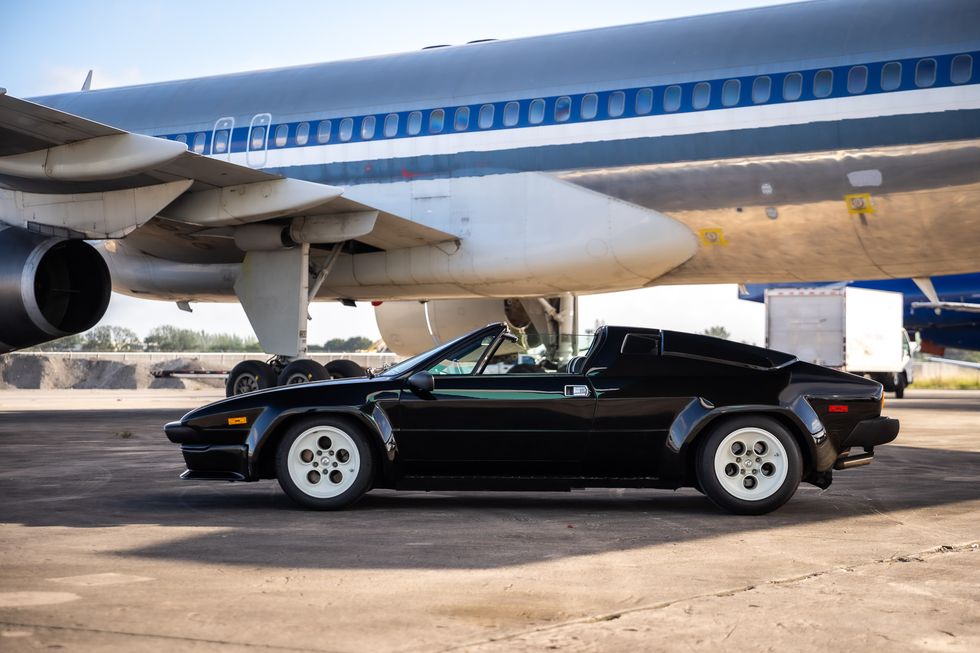 The five cars seen here represent an impressive collection of the sort of dream cars plastered on many a bedroom wall in the late 1980s. Any one of these machines is worthy of a poster – seeing all five together is simply jaw-dropping for those of us who grew up in the era of big hair and synthesizers.
The centerpiece of this collection is a trio of Lamborghinis. There's a black 25th Anniversary Countach, as well as a mega-rare Jalpa, believed to be the last one built for the United States. With just 420 Jalpas built in total, it's a rare bird regardless.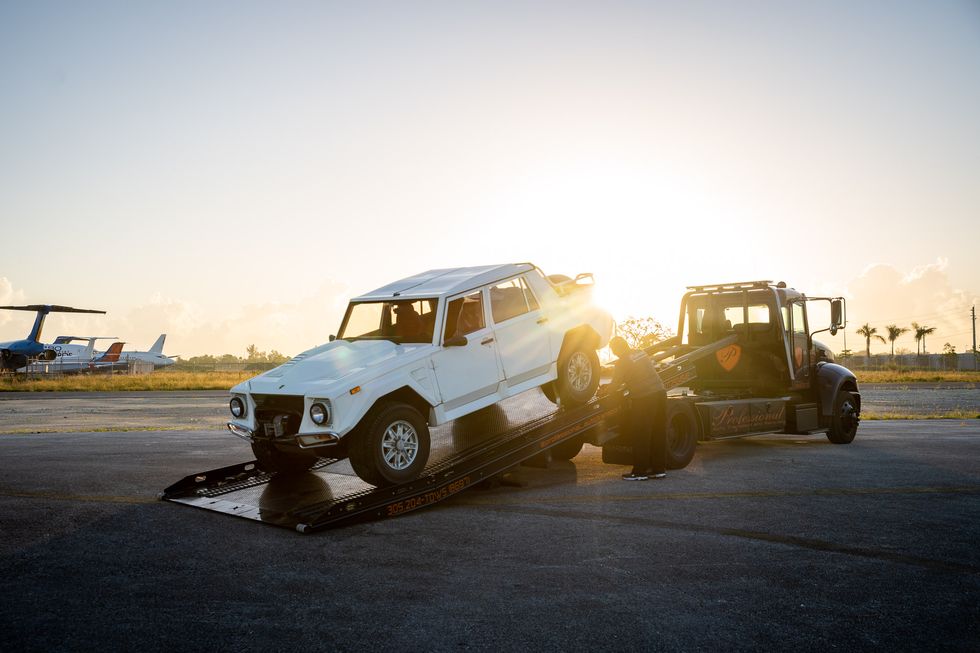 The final member of this '80s Lambo Holy Trinity is the "Rambo Lambo," the LM002. Just 328 LM002s were produced, including 60 "America" versions like this one.
Powered by the Countach's V12, the LM002 was designed for aggressive off-road use, but featured plus luxury appointments in the interior. On this particular LM002, that interior is trimmed in bright red.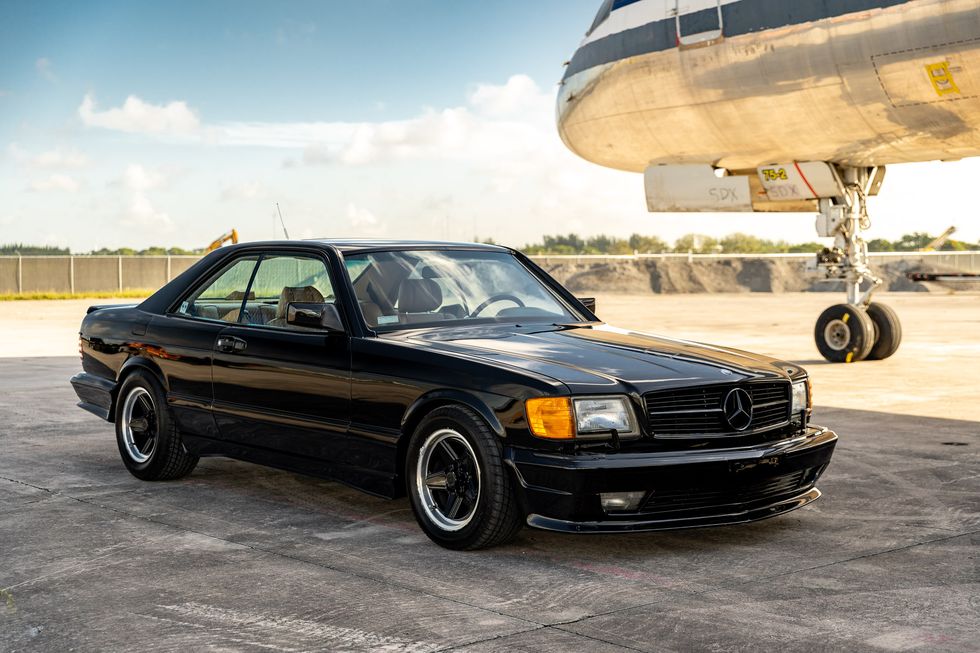 One of the most iconic "bad guy cars" on Miami Vice was the Mercedes-Benz C126 coupe. The car seen here was treated to a full AMG conversion, including the 6.0 liter four-valve engine. Any color but black on this car would be sacrilege.
The final car in the group is a mega-rare Lotus Esprit X180R, built to homologate the turbo Esprit for IMSA racing. Just 20 were built, and with under 500 miles, this may be the nicest one in the world.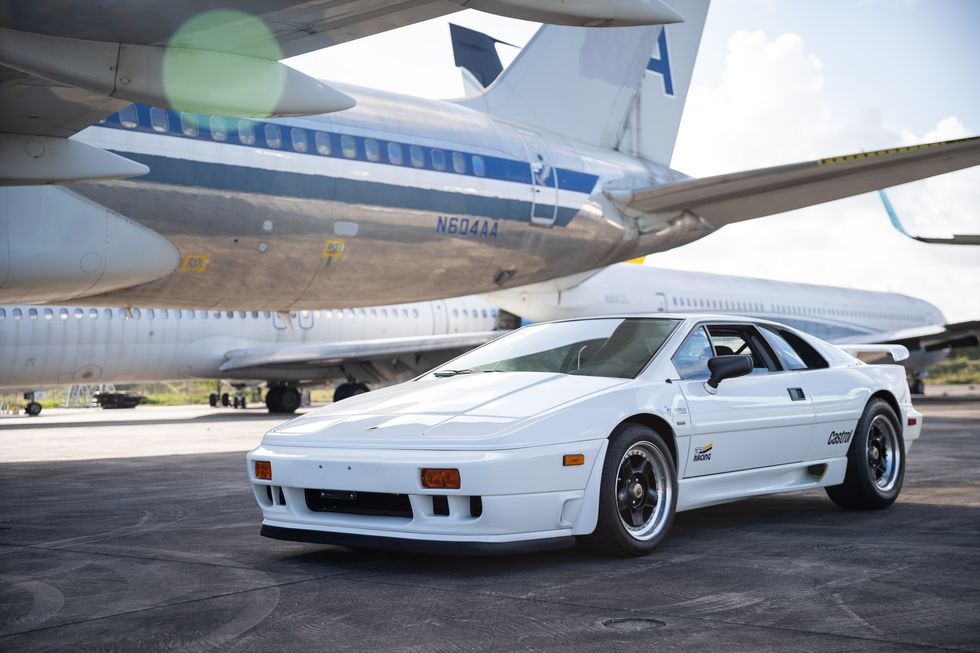 All three will be sold at Curated, a classic car dealer in Miami. We have no idea of what the pricing will be, but rest assured, you'd probably have to get into a new, highly illegal line of work to raise enough capital. Keep your head down, and watch your rearview mirror for a white Testarossa.