The owner offered a nice reward to anyone had information about who stole this classic muscle car…
---
Car thieves certainly don't respect anyone's property, so it's not really a shock someone would swipe a 1971 Chevy Camaro from Checotah, Oklahoma, then ditch it on the side of a highway in Missouri. The owner of the classic American muscle car was fuming mad and wanted the thief to face tough consequences, so he offered a cash reward for anyone who supplied information about the crime, however the thief was the one who helped himself get caught.
Learn the simple reason why so many people get their car stolen these days here.
A local news report details out how the theft of the '71 Camaro was caught on surveillance cameras at Hosstyle Motorsports on the night of December 1. At about 7:30 pm the man in a blue hoodie was captured walking through the business' parking lot right before someone, presumably the same person, smashed through an office window using a cinder block.
After the window was smashed, the thief opened a garage door and drove the Camaro out of the shop. The crime was discovered at 8 am on December 2, so the thief was long gone by that time. Adding to the drama was the fact the muscle car belongs to the owner of the shop, so the store manager had to break the bad news to his boss over the phone.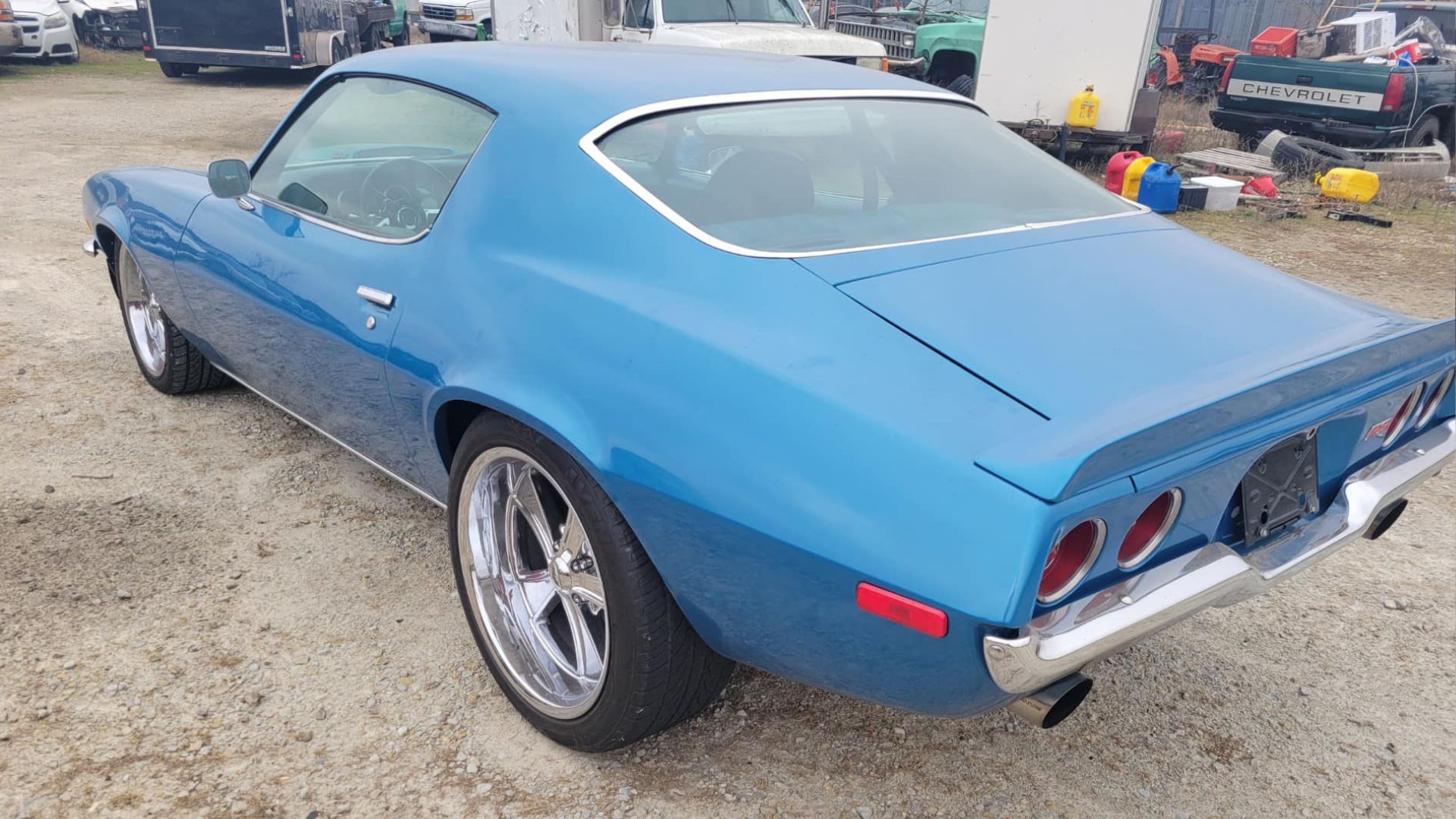 Employees believe the thief tried to steal the owner's 1965 Buick Riviera, which was parked in the shop but found out in the parking lot. That car didn't have gas in it, so they believe the thief ditched it when it stalled out almost immediately.
Taking to social media, the car owner appealed for help and immediately received tips about it being spotted in other parts of the state. By the afternoon police found the Camaro sitting on the side of a highway in Joplin. Missouri. Even though he got the car back, the owner kept pushing for someone to step forward with information about who took it.
That turned out to be unnecessary as the alleged thief was caught trying to steal a van from a daycare center in Ottaway County. Police apprehended and booked the man by mid-afternoon. So you see, sometimes these things just work themselves out, but offering a reward was still a wise move.
Source: News 9
Photos via Facebook