This fully licensed replica of a '64 Impala SS can cruise your driveway and hop with the flip of a switch, just like the real thing.
---
Before we could drive, many of us played with radio control cars and trucks. If we were lucky, they were the high-end ones you got from the hobby shop.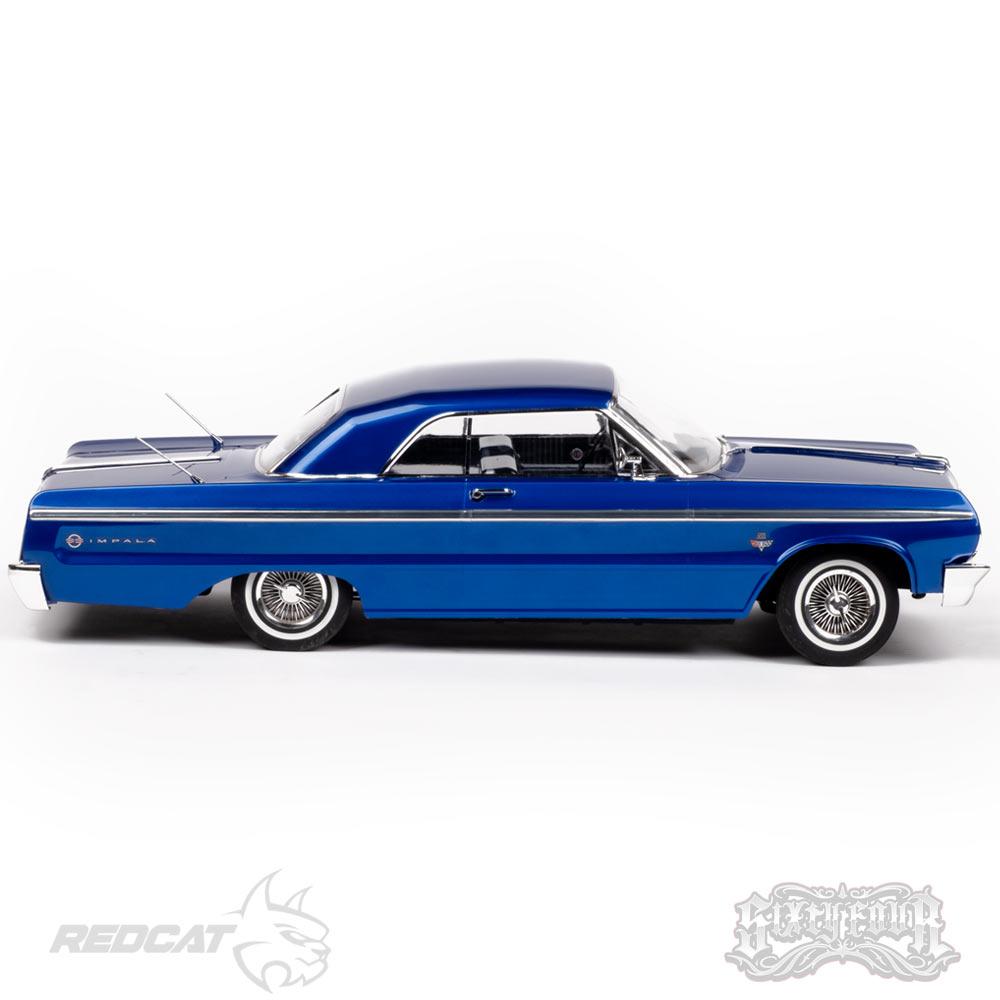 These hobby grade cars had replaceable parts, upgrade options, and superior performance to the department store cars. We spent all of our time trying to go fast. Now, we're looking to go low and slow.
Redcat Racing has just released the SixtyFour 1/10 Scale Functional Hopping Lowrider. As you can imagine, it's a 1964 Chevrolet Impala, done up like a Southern California-style lowrider.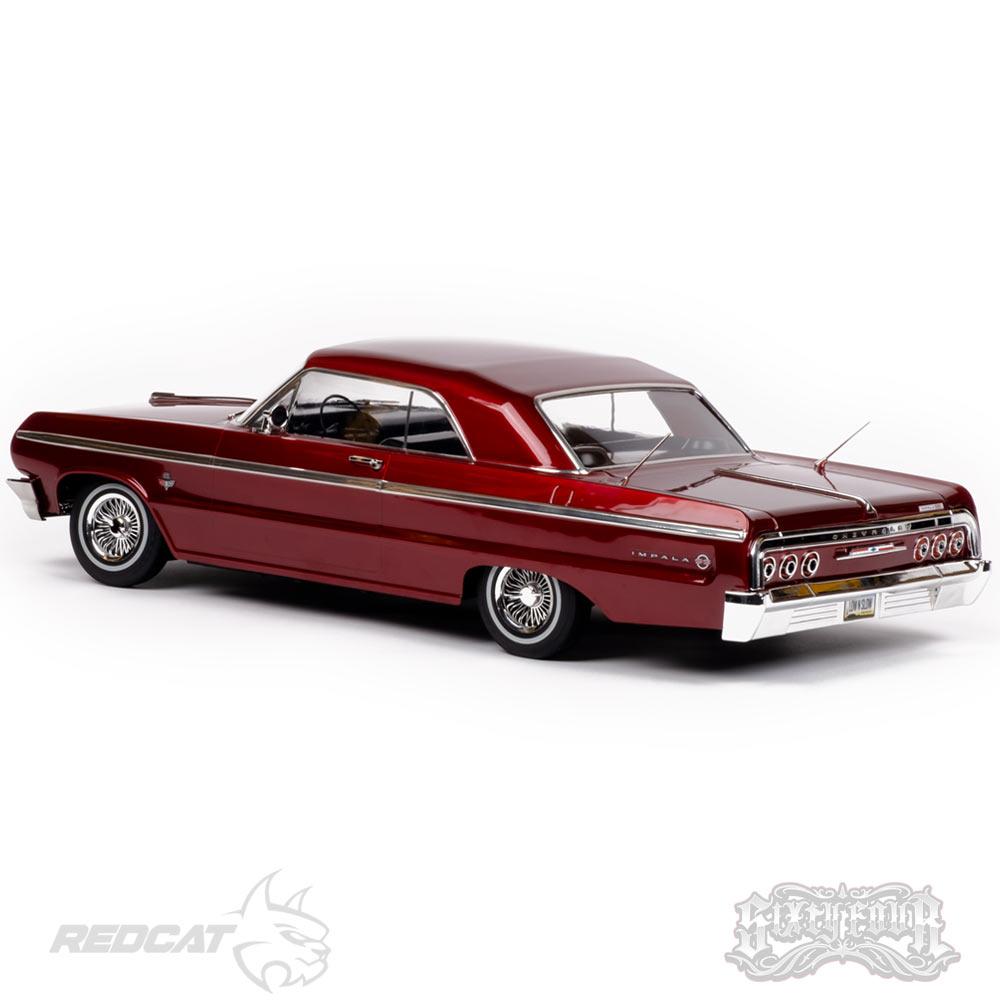 It's got a fully licensed body, and it looks incredible. From the right angle, it looks almost like the real thing, right down to the knockoff spoked wheels, wrapped in white stripe tires.
It can drive around like any other R/C car you've ever driven, but the fun part is the suspension mechanism. Using switches on the included six-channel radio transmitter, you can make this Impala lowrider hop with the best of them. You can adjust the ride height in real time while you're driving.
Of course, being a hobby class R/C car, you've still got incredible performance, parts support, and proportional control. You won't find something like this at your local big box store.
All of these awesome features don't come cheap. The RedCat SixtyFour 1/10 Scale Functional Hopping Lowrider is priced at $599. That's about twice the price of your average 1/10 scale racer, but most don't have 1/10th the style and cool factor that this one has.