This is quite the find!
---
It's a sheer joy to watch someone who's skilled at hunting down barn find cars, like Dennis Collins. The man has uncovered some amazing treasure troves of automotive history, however his latest score is something to truly behold. As Dennis says, the group of Mustangs he was able to locate in Mooresville, North Carolina is amazing, considering they're sitting in the racing capital of the United States.
Watch the latest Motorious Podcast here.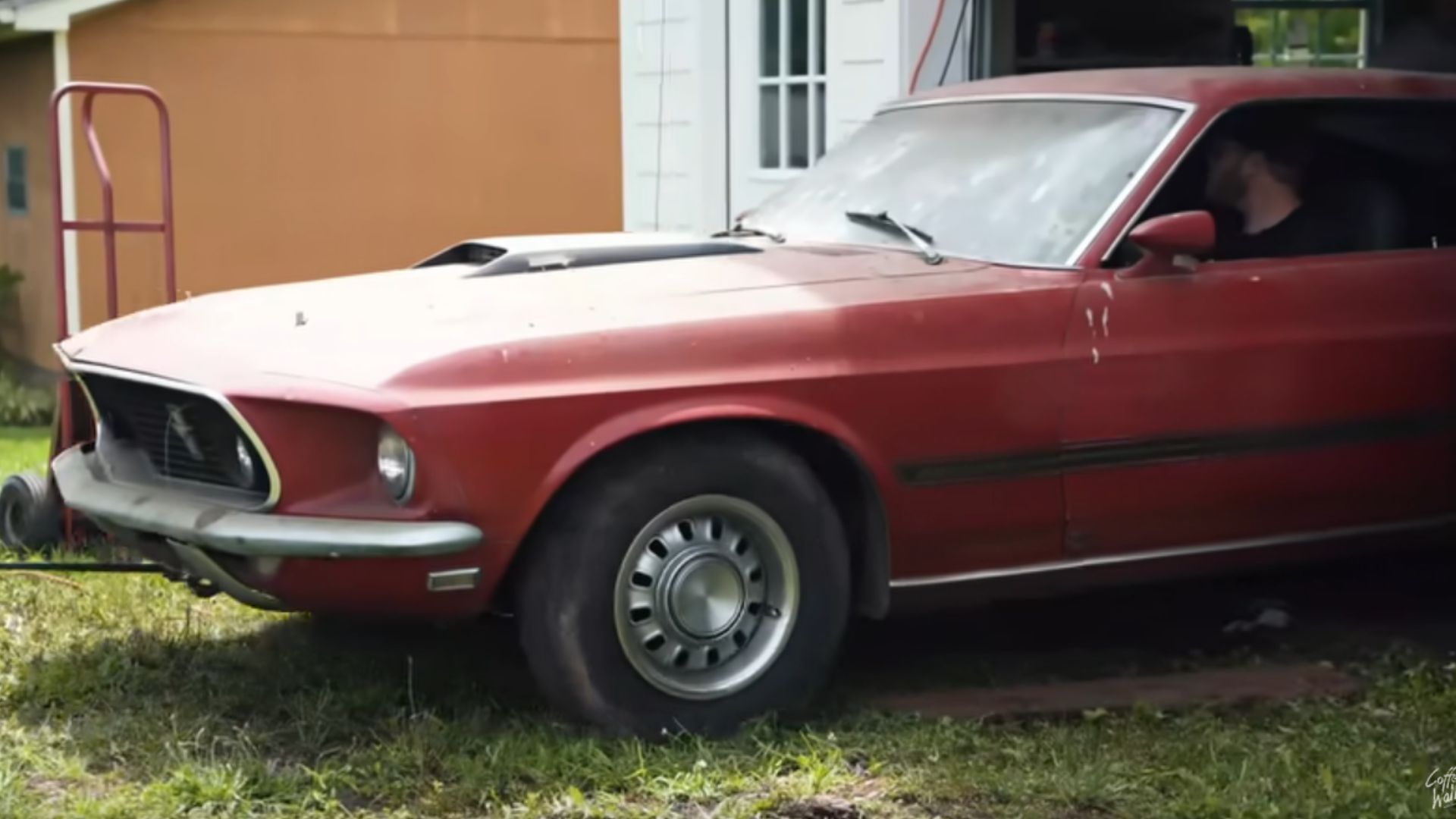 All four of the Ford Mustangs which have been squirreled away for decades are enough to make enthusiasts weak in the knees. They are an A Code, K Code, M Code, and finally an amazing R Code. We know what you're thinking: they snagged a Cobra Jet, which is the kind of find everyone dreams of. The only thing is it's not just a Cobra Jet, it's a Super Cobra Jet which had quite the reputation at the local raceway back in its day.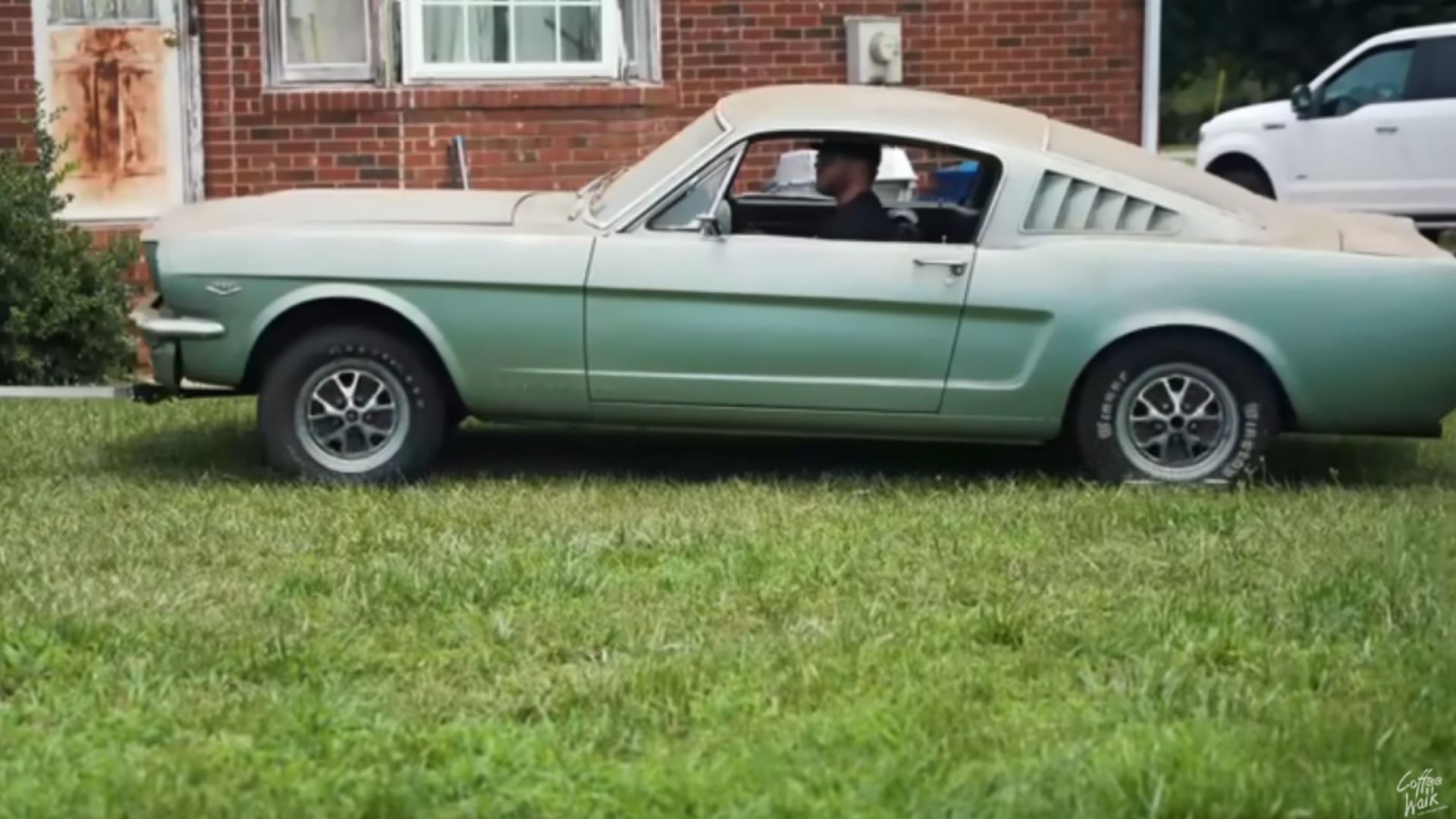 From what the owner says, the classic Mustangs had been sitting in the two garages since the early 1990s. Because they were stored inside they were in surprisingly good shape, something Dennis seemed to truly appreciate. Too often, we've seen classics left to rot in a field or a yard, slowly rejoining the earth from whence they came, a sad sight indeed.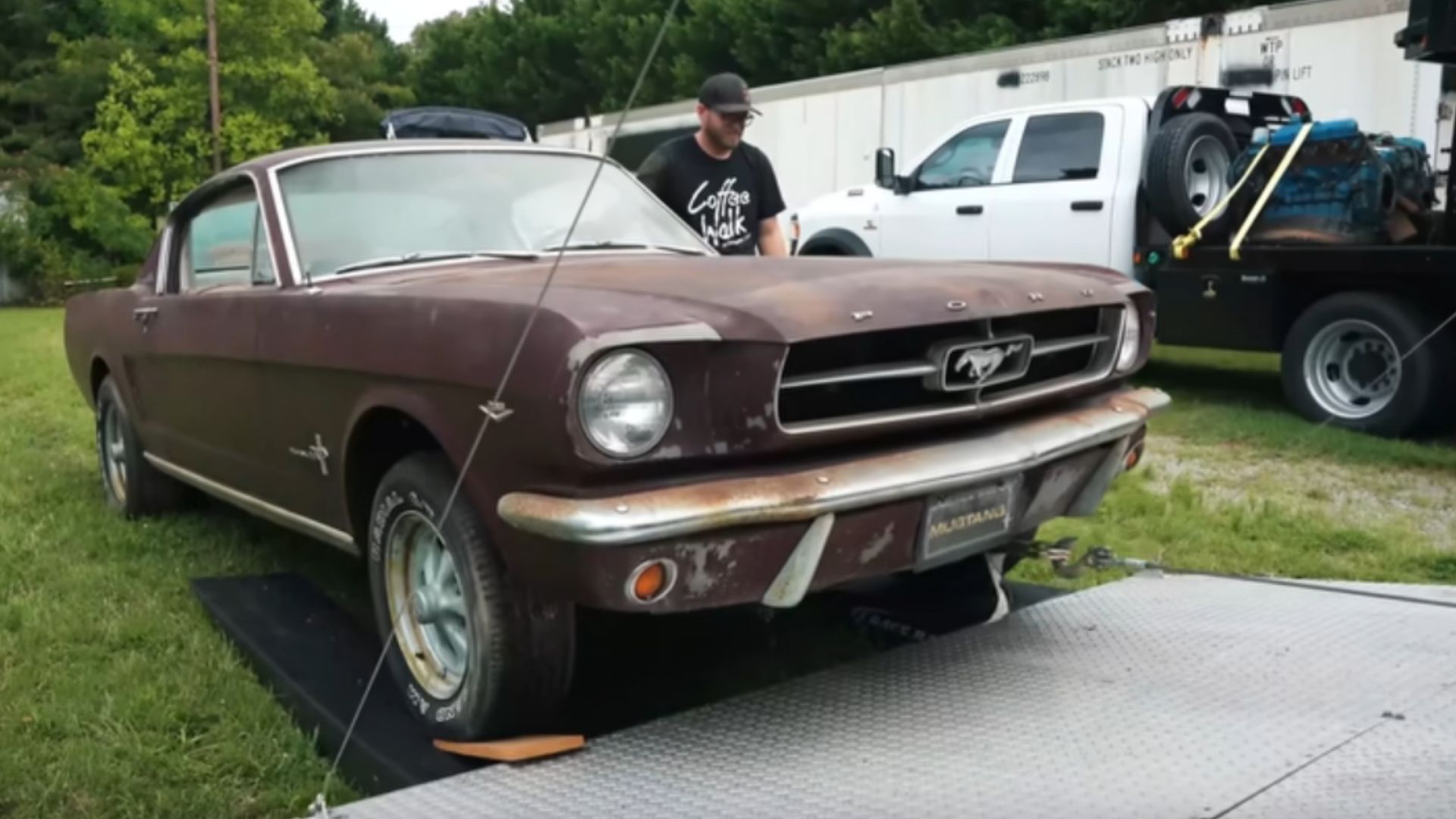 Dennis also scored a '32 Ford Coupe body which was in rough condition. As he said, you never turn down one of these, no matter what its shape since they're so rare. Plenty of Ford Deuces you see at shows and cruising down the road are reproductions, not originals, so he's wise to scoop up such a find.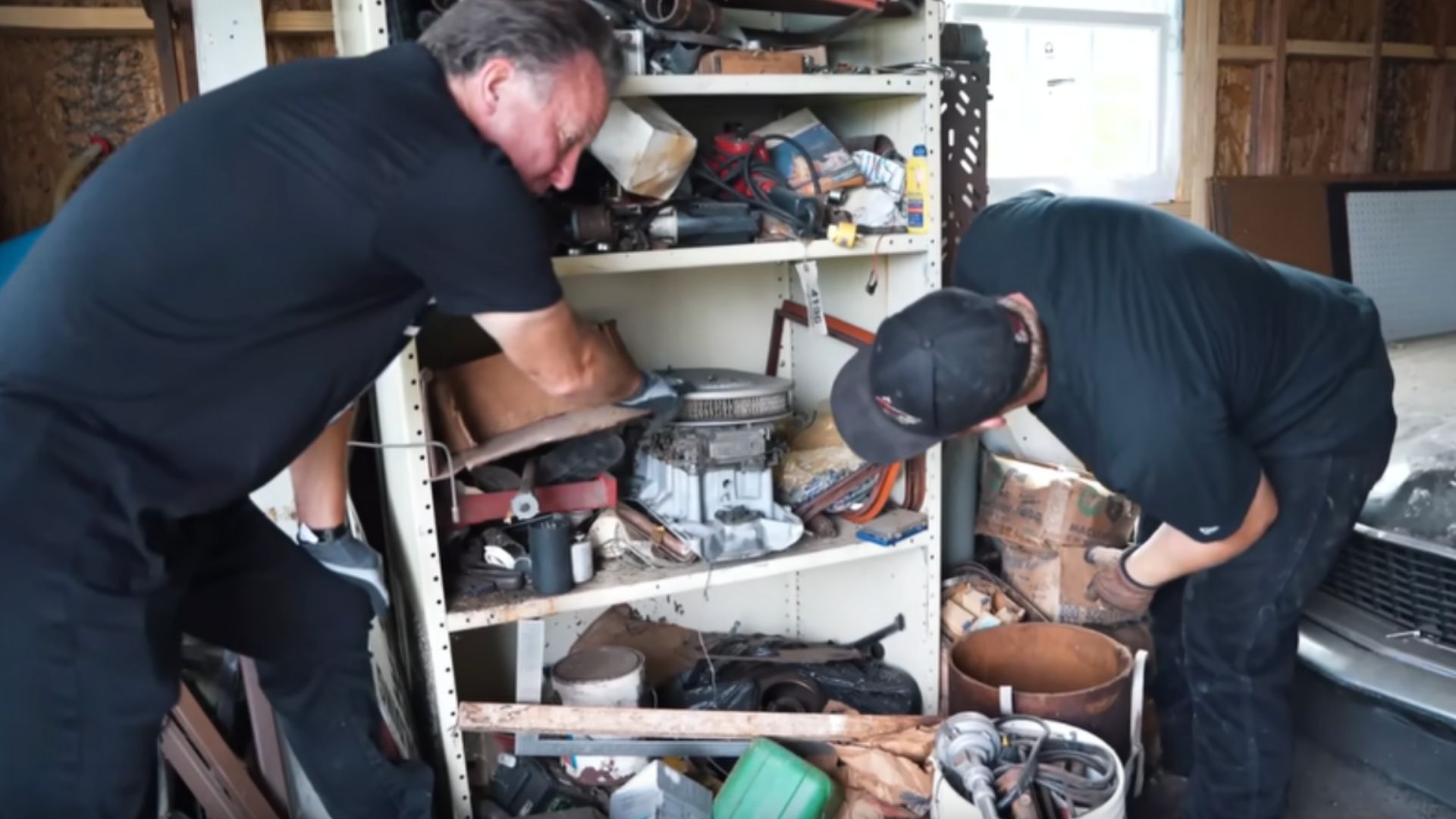 Sitting on one of the shelves in the garage is a Ford 289 Cobra engine kit which dealers sold back in the day. The man definitely knows his Mustang history as he immediately recognized what it was. Doing your homework is absolutely a necessity before you go out into the field since you'll have a better idea of what you're looking at and how much it might be worth. Of course, Dennis has plenty of experience as well, a combination few possess.
Check out the video of the recovery of these classic Ford Mustang barn finds for yourself.