Do we call this an Austalian car?
---
Engine swaps, they can dramatically affect the performance of a car, hopefully for the better. That was the idea for dropping a Ferrari V12 into a Holden LC GTR Torana. It's kind of like fitting an NFL lineman in a Mazda Miata, basically an impossible task. However, Castlemaine Rod Shop was determined to make it work and they found a way to make it fit, resulting in something pretty amazing.
See a Ferrari engine in a classic Ford Mustang here.
They call this car The Real Deal. We can guess what that's about but we'd probably be wrong because it's likely an Aussie joke. Remember, these people drink from a shoe after they win a race, because that's totally normal.
In all seriousness, this is a huge upgrade for the Holden. The Tipo F133 H V12 engine taken from a Ferrari 612 Scaglietti coupe is about four times more powerful than the factory straight-six. We can only imagine how hard this thing will hoon when they're done building and tuning it.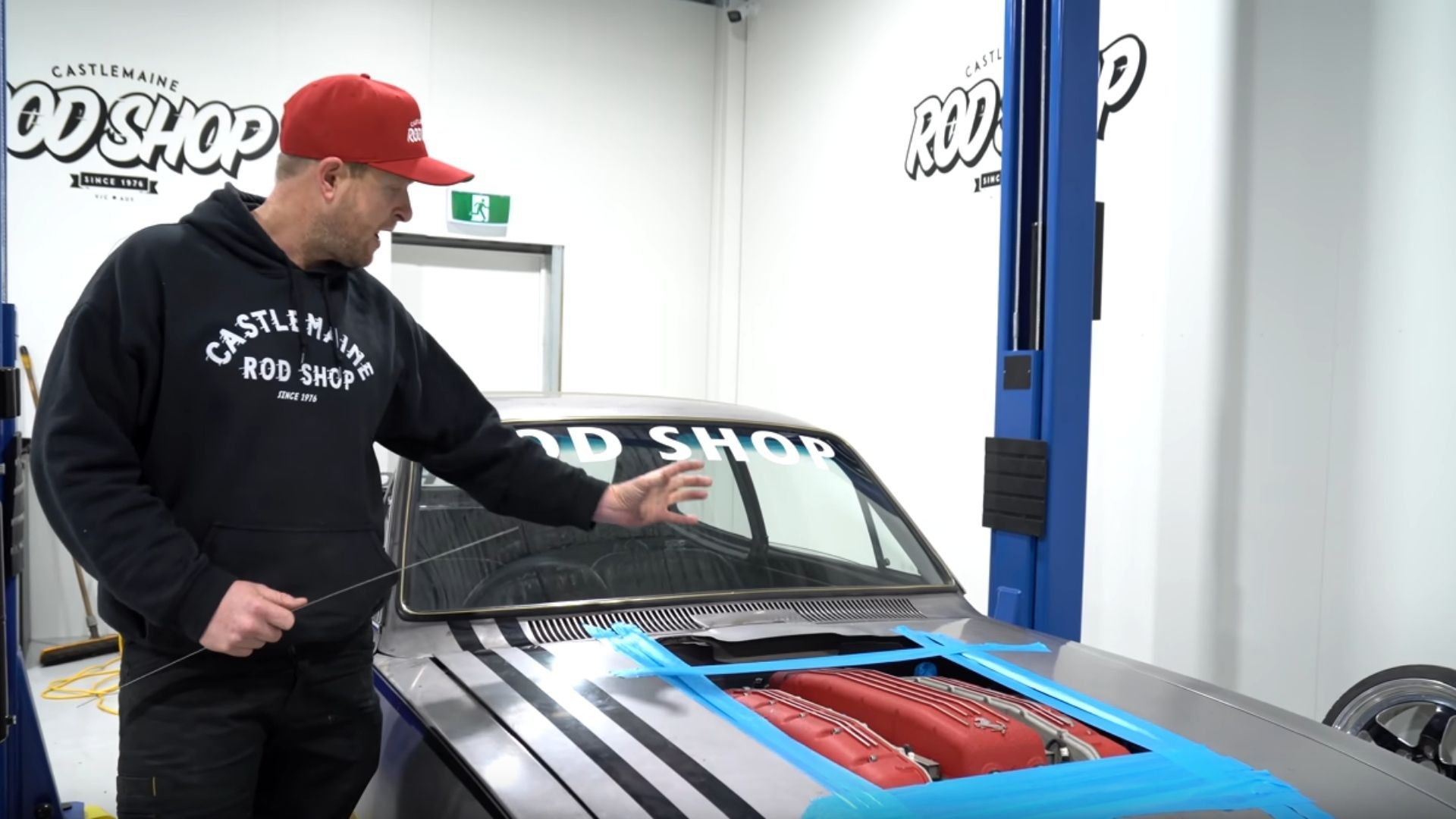 To fit the massive Italian engine in the Holden, they actually have to cut part of the chassis out. A portion of the hood also has to go away. If you're really good at Aussie English you'll be able to follow all the details of what the guy explains in the videos. Even if you're not, it's interesting to see them shoehorn the V12 into something clearly not designed to hold such a mill, showing that determination mixed with experience can yield amazing results.
Castlemaine Rod Shop apparently is quite well-versed in fabricating all kinds of creative solutions. They even sell aftermarket and custom parts for classic Australian muscle cars. Doing projects like this no doubt helps raise awareness of their other services.
We've seen this lunacy of dropping a Ferrari engine into a rather pedestrian (read: not exotic) muscle car before. Some guy in Arizona did that with a classic Ford Mustang, resulting in a build which either elated or angered people.