Is this car worth it?
---
If there's one thing that people need to know about the Ford Thunderbird man in the early 2000s, it's that people really like them for some reason. The exterior styling is something that needs to grow on you more than it is an eye catcher and its powertrain could clearly be improved but it also had a lot of cool positive attributes. The interiors were very nice, some came with a convertible top, and they carried the name of one of the coolest and most obscure cars that Ford ever made. With all of that in mind you might be able to understand why they have such high values at the auctions, but that only really applies to the higher end models right?
Watch the latest Motorious Podcast here.
Actually, it seems that these cars are so highly sought after that even one particular 2002 Ford Thunderbird with 276,000 miles was able to fetch a hefty price. With that many miles on the clock you might expect the car to only go for the very low thousands or even hundreds of dollars range. However, this Ford Thunderbird fetched a whopping price of $8000, quite an unexpected turn to say the least. For most, that much money for an American car would typically mean a good condition fourth GEN Firebird, new or V6 muscle car, or even an old luxury cruiser. However, most people can't really imagine paying that much money for a car with nearly 300,000 miles on the odometer.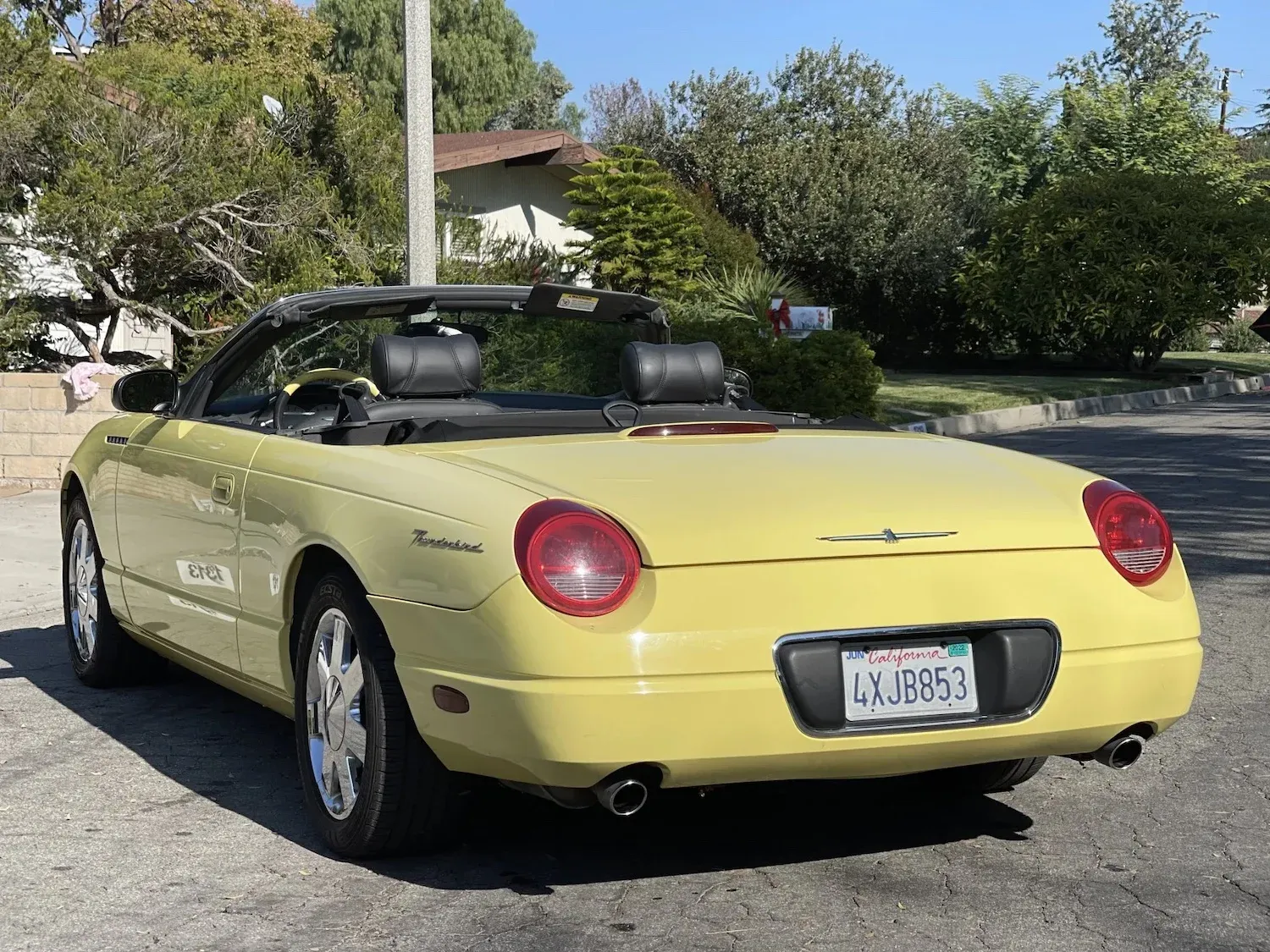 Now we get to the part where you're wondering what makes that car so special. The answer to that, essentially, is it 100% clear. Under the hood it has a 3.9 L V8 engine and the interior does look quite nice but overall it seems like it's mostly standard options for the Thunderbird. So, the far more interesting question does arise when you start to really examine the purchase of this vehicle. Is the Ford Thunderbird an unexpected newest addition to the classic car collector community or have you used car prices just gotten so ridiculous that you're paying $8000 for what is essentially a grandma's car?