We're not sure if this is master-level trolling or not…
---
A guy on Facebook Marketplace raised a lot of eyebrows by proudly including a video of jumping his C8 Corvette he listed for sale. We kind of think bragging about thrashing the vehicle you're trying to get someone else to buy it is a bad idea, however in this case it seemed to circulate his listing even more.
Learn why a Pontiac Trans Am sold for $220,000 here.
The Rapid Blue C8 Corvette is shown jumping from one dirt ramp to another in dramatic slow-motion footage. It's one of those things you see on the internet and laugh while shaking your head because it's funny but also shakes your faith in humanity.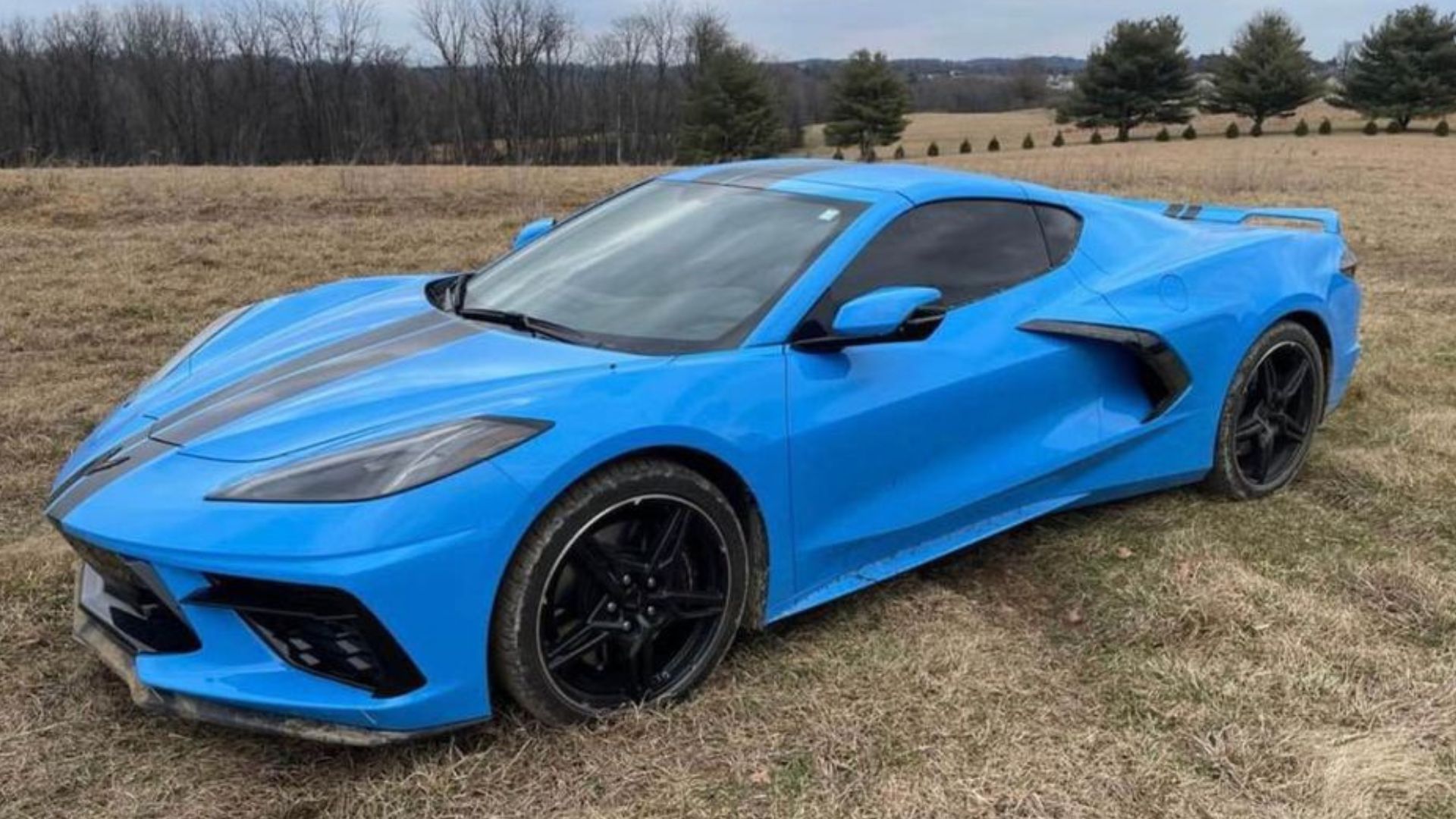 We have no idea if the Facebook Marketplace listing was put up just as a joke or if the guy was serious about selling the car. Whichever it was, the listing was gone quickly and we don't know if that means the Chevy was sold or not.
Included in the ad were photos of the C8 Corvette showing the interior and engine compartment were caked with dirt. Why people insist on off-roading sports cars and muscle cars is a mystery, but the phenomena is real.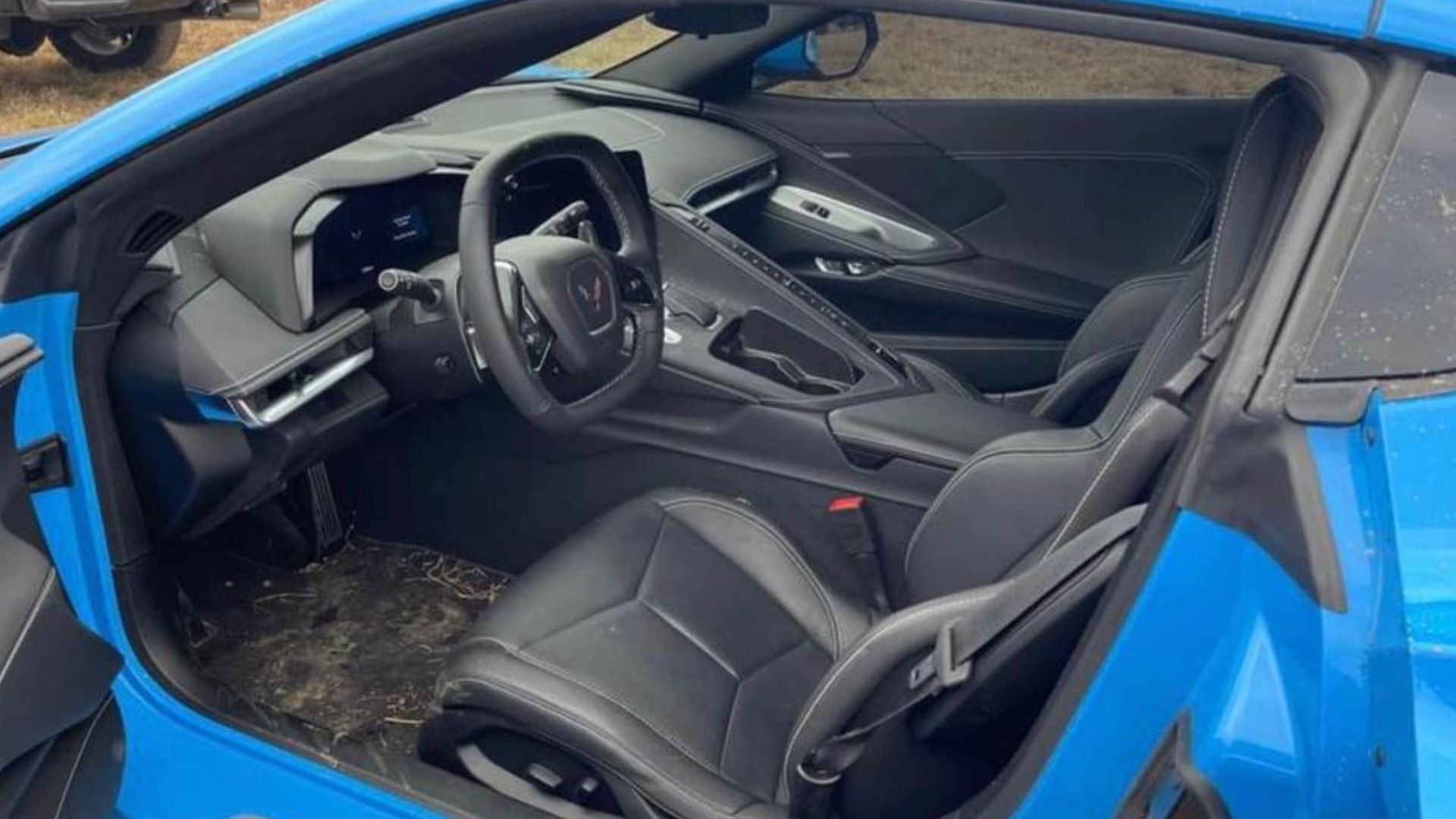 It's not clear if damage was done to the C8 Corvette from the jump or just driving it not on pavement, but it's likely there's at least some. Perhaps the owner thinks this is all just fun and games, and if he has a healthy trust fund maybe he'll keep thinking that when he has to do some expensive repairs.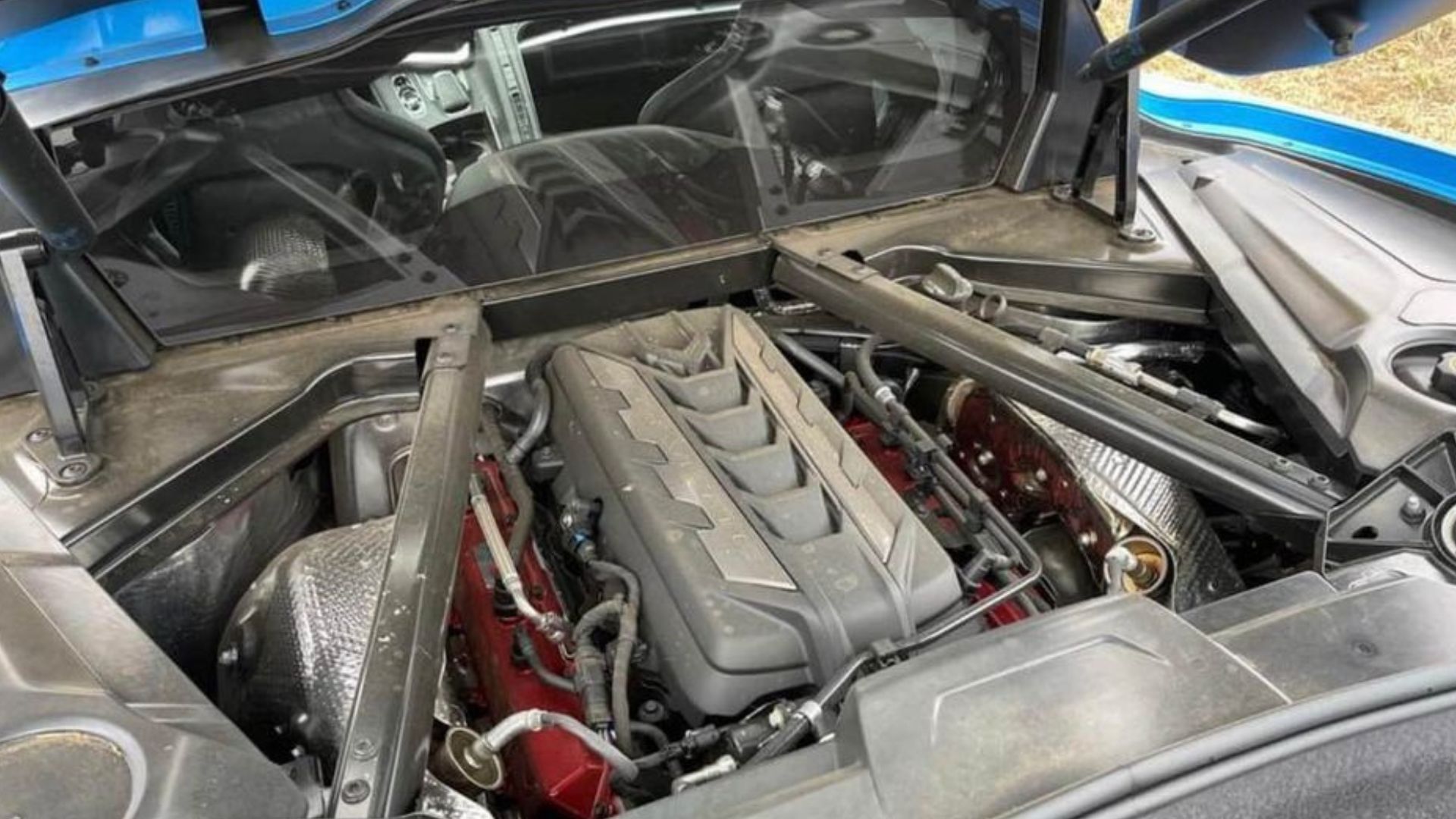 This isn't the first time we've covered someone jumping a C8 Corvette. That honor belongs to Corvette dealer and YouTube star Rick Conti. Despite doing a highly-produced series of videos teasing and finally showing the jump, Conti admitted jumping the sports car caused some damage to both it and him. At least he got a lot of views on YouTube.