With the power of the 350 V8, this muscle car can still get crazy.
---
It's pretty much widespread knowledge that there have only been a few cars ever capable of competing with the Mustang on a national sales floor. Of that special class, Chevrolet Camaro is probably the most memorable and popular pony car to ever come out on top. Believe it or not, the 1969 Chevrolet Z/28 option was just about the fastest car you could get for the street at that time. Because of this, many people would love to own one someday and now you have the chance to do just that.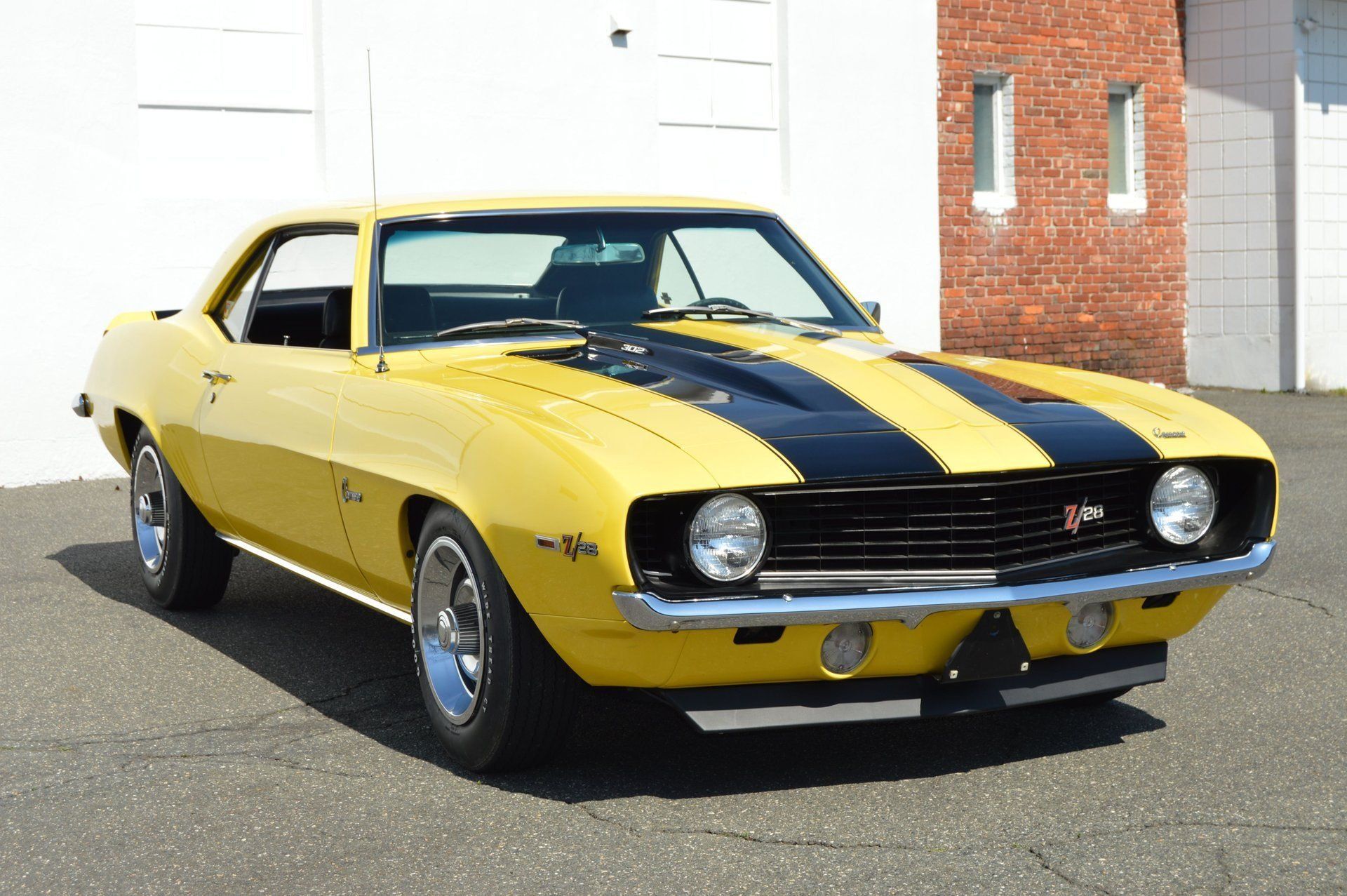 As you might've been hoping, the Camaro features a classic yellow with black racing stripes colors game. You'll notice that not a dent has touched the exterior condition of the body and pretty much all paint blemishes that you might expect from an older car are nowhere to be seen on this view. Essentially, the body is a pretty good indicator that the car has been well taken care of, it also applies to the interior. If the inside and outside of the car are pretty much spotless, you can go ahead and assume that you're gonna like what you see when you open the hood.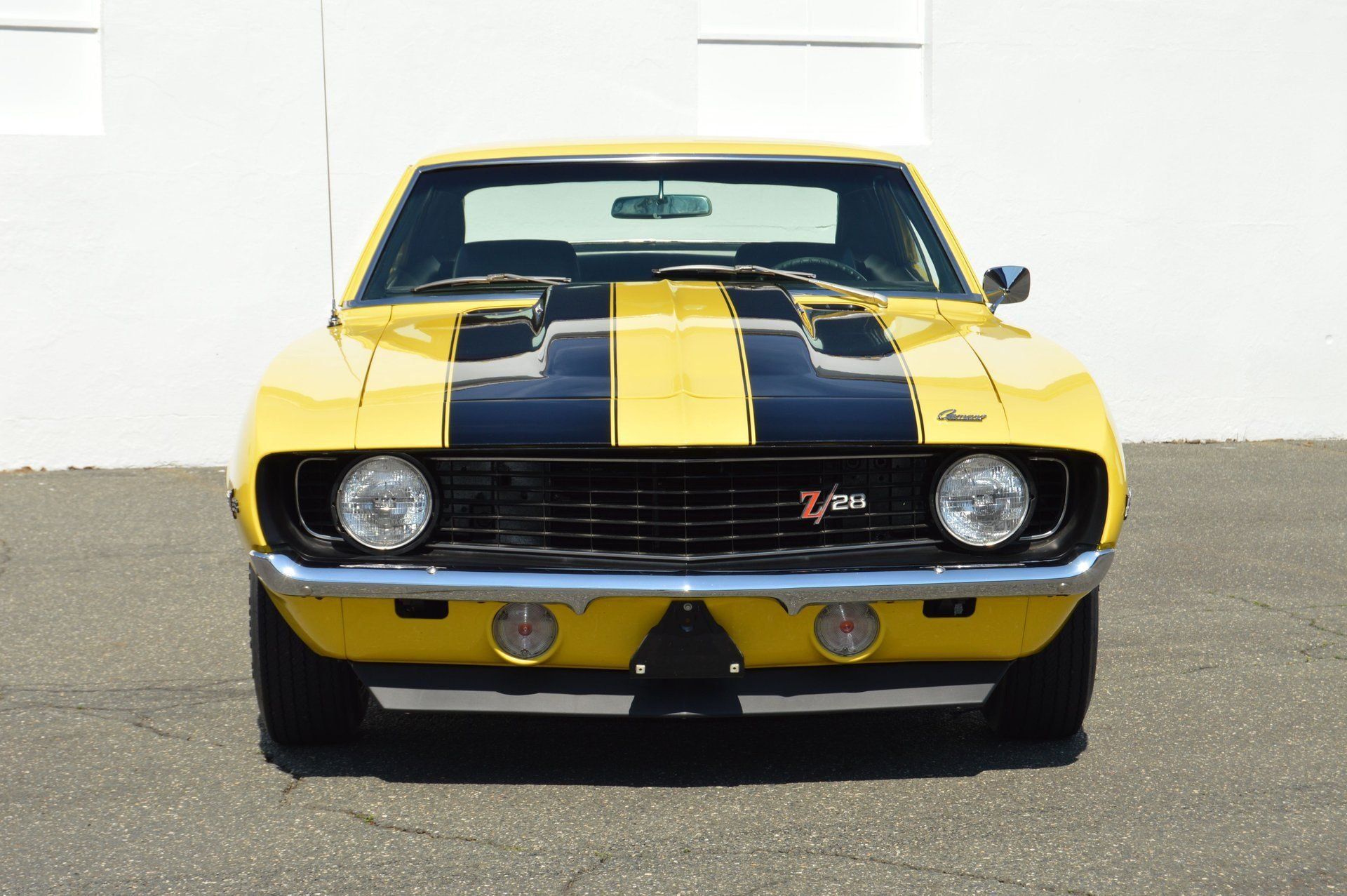 That certainly is the case with this 350 in.³ Chevrolet V8 motor which fits snugly within the engine bay and bellows out a rowdy exhaust sound noticeable from miles away. Much like its successors, the '69 Z28 was built to basically be a race car for the road so it also came with a great power transfer system. An automatic transmission lets you focus on driving while eloquently delivering power to the rear wheels and brings a smile to any enthusiast's face. With all of this in mind, you may very well be wondering if this is the right car for you but deep down you know you want to grab the reins of this wild horse and push it to its performance limits just like your ancestors before you. So, do it.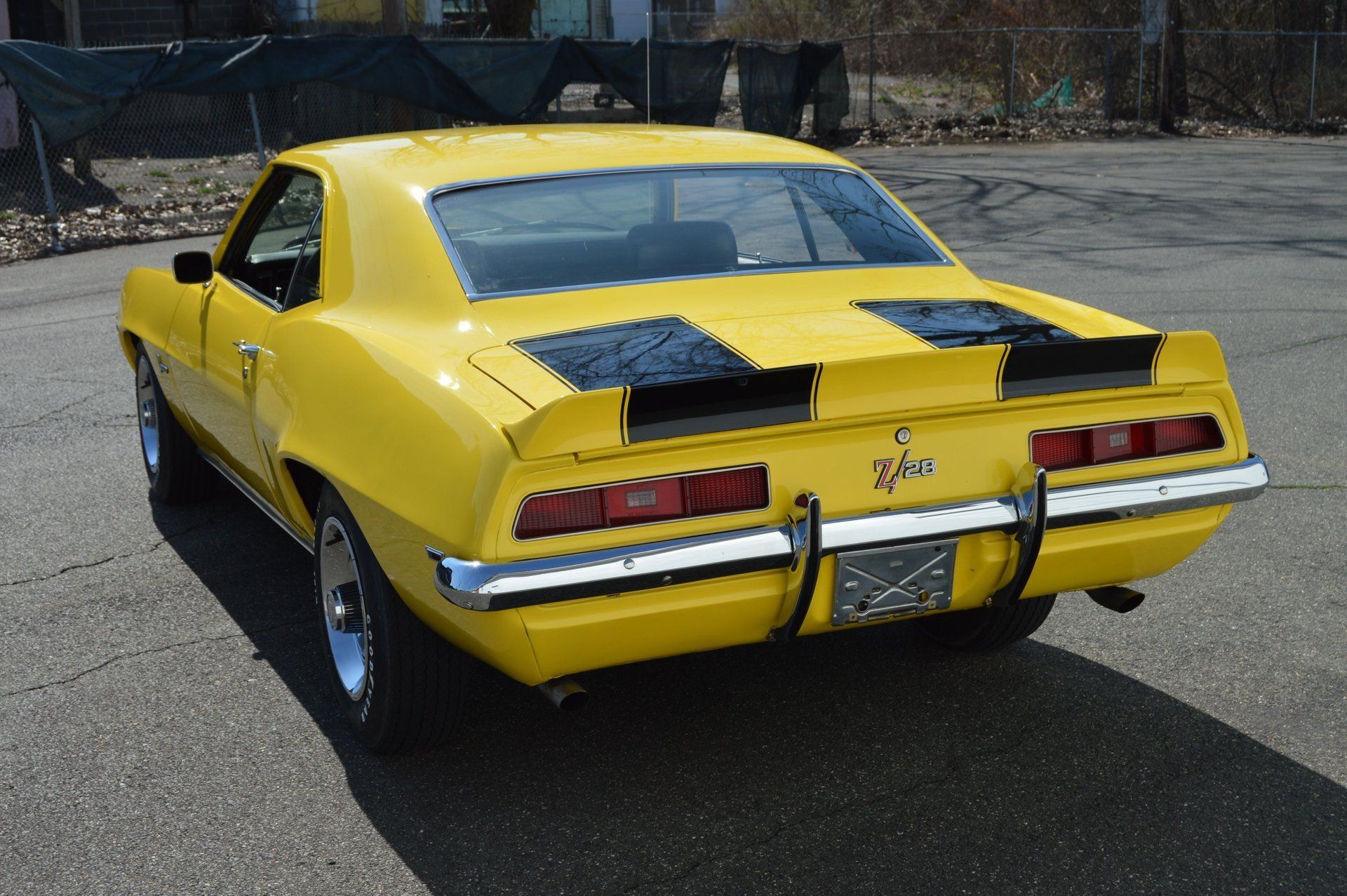 To see all the vehicles on offer so far visit https://www.premierauctiongroup.com/vehicles. To consign your vehicle at this great event visit https://www.premierauctiongroup.com/consign . To register to bid ahead of time visit https://www.premierauctiongroup.com/register-to-bid#form-anchor .