One low-mileage example just sold for twice its MSRP price.
---
When it comes to the Ford GT, most are aware of the notorious contract that states that the owner must possess the car for two years before they can sell. John Cena, among others, sold theirs before their contract expired.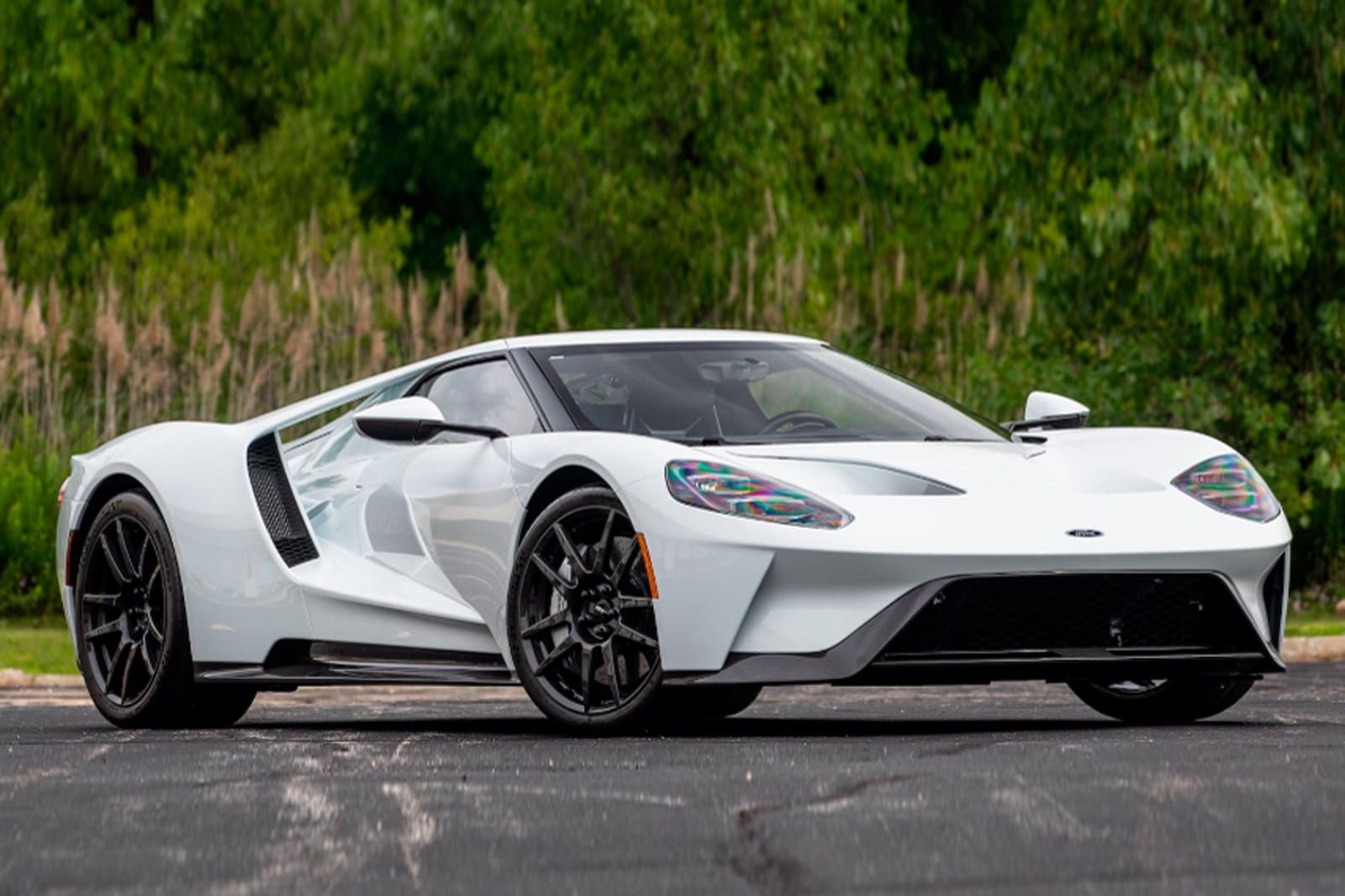 Now that multiple 2018 Ford GT contracts are reaching the end of the two-year owner agreement, you will likely see an influx of these mid-engine American supercars crossing the auction block within the next few months and years. In fact, the hammer came down recently on a 2018 Ford GT at the Mecum classic and collector car auction in Kissimmee, Florida where it sold for $935,000 which made it the most expensive car to cross the block during the event. That's right, it sold for just shy of $1 million.
Finished in white without stripes, this Ford GT only accumulated a mere 97 miles on the clock and had over $70,000 in options on top of its original MSRP of $450,000. After waiting out his two-year contract, the owner sold the car for double than what he paid for. That seems to be the trend lately as other Ford GTs have recently sold in the same ballpark. Nabbing second place for most expensive with a hammer-down price of $412,500 was another Ford GT, but this time a 2006 Heritage Edition blanketed in the iconic Gulf livery.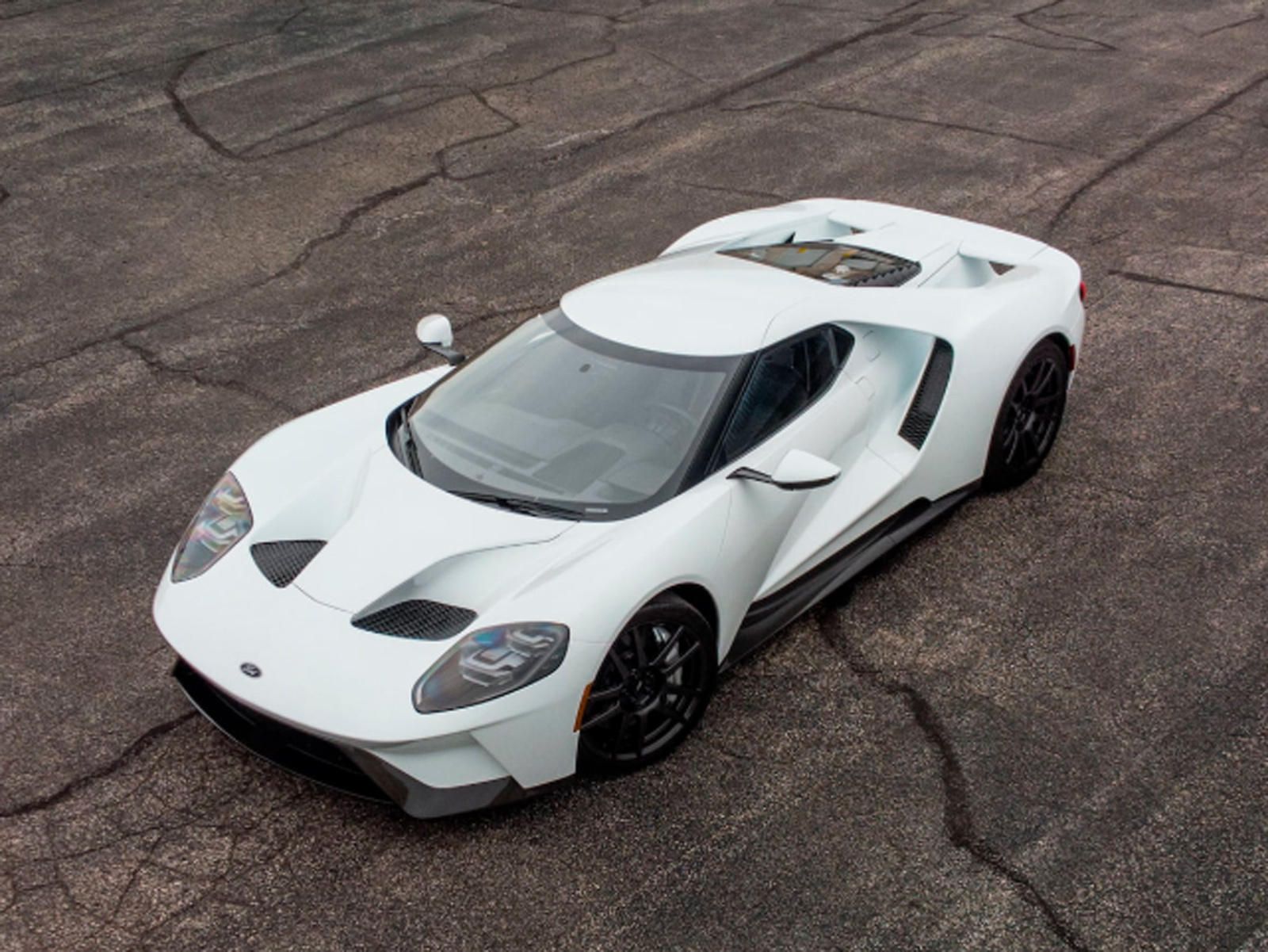 Powering the 2017+ Ford GT up until current is a twin-turbocharged 3.5-liter V6 EcoBoost with plenty of oomph. While some people believe the newer model should have kept a V8 engine under the hood much like the supercharged 5.4-liter Ford Modular V8 found in the 2005 and 2006 model years, the newer car is still a performance powerhouse with no problem selling close to $1 million. During the upcoming months (and years) make sure to check out the auctions for another 2018 Ford GT example, but if you're looking to take one home you'll have to drop some serious change.