Two Corvettes are always better than one!
---
What's better than winning a brand-new 2020 Chevrolet Corvette Stingray? Winning said C8 Corvette along with C1 Corvette restomod and all the money you'll need to cover taxes. And all you need to do for a chance to win these incredible American cars is donate to a great cause.
Click here to get bonus tickets.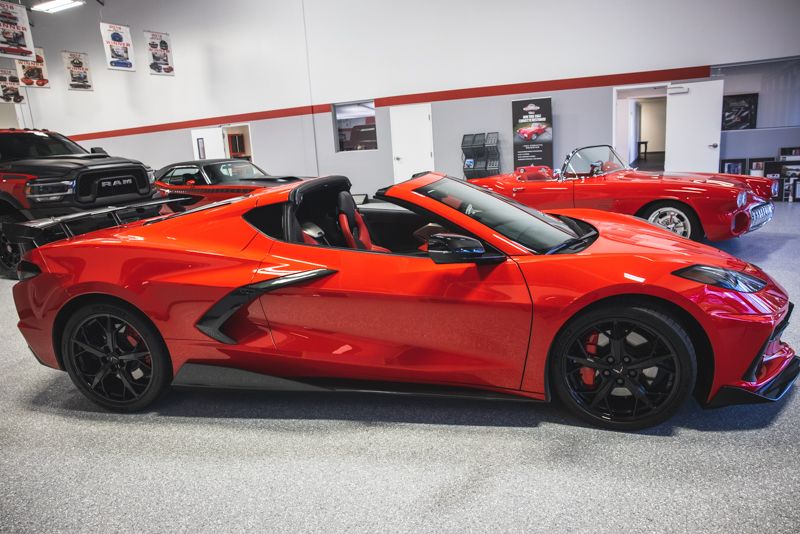 Without a doubt, the highlight of the Corvette Dream Giveaway is the 2020 Corvette Stingray Coupe. The C8 Corvette has been a hot-ticket item this year, and this is one of the best you'll find. Painted in Torch Red with black wheels and a matching red-and-black interior, this Corvette 3LT is loaded up with all the goodies including the Z51 performance package. While a base C8 Corvette Stingray Coupe runs $59,995, this loaded example being given away has a retail price of more than $90,000.
The other half of this giveaway is a gorgeous 1962 Corvette restomod that was created by Lingenfelter Performance, and it's basically a full custom build. Riding on a Art Morrison chassis, this Corvette is powered by a fuel-injected LS3 V8 that sends power to the rear tires through an electronic four-speed automatic transmission and Ford nine-inch rear end. The custom body features a ZR1-style glass window in the hood to show off the legendary engine similar to the view you get of the C8's mid-mounted LT2 V8.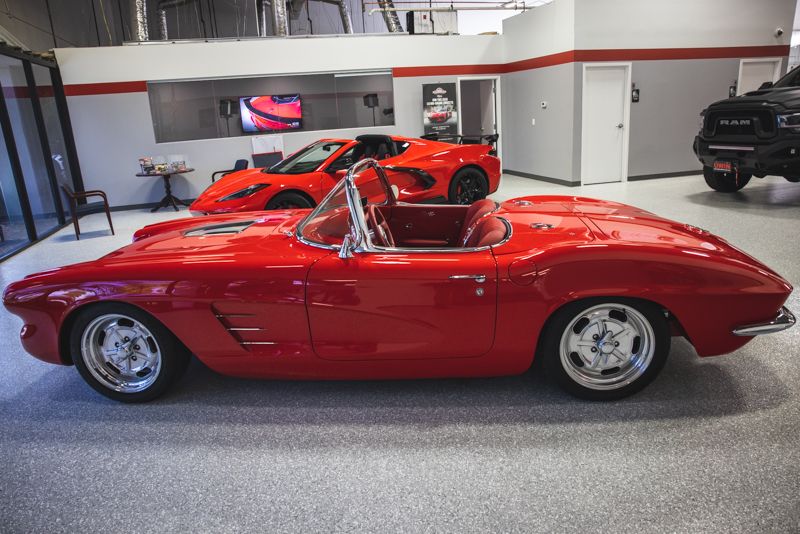 In addition to these two Corvettes, the grand prize winner will also drive off with $45,000 to cover any taxes associated with the giveaway. Proceeds from this giveaway are used to help the New Beginnings Children's Home. A 501(c)(3) charity that helps provide a safe living environment for abused, neglected and displaced children. Be sure to donate for your chance to win these Corvettes, and the promo MOTORIOUS will automatically by applied, to double your entries.