This rare Ford is causing a stir…
---
It's not every day you have a crack at a 1973 Ford Escort RS Mexico, so the announcement that a fabulously restored example is going to cross the auction block has caught some attention. Considering how good it looks and the fact a lot of people have fond memories of watching these in action, it's easy to understand why.
Watch a Monte Carlo burnout gone wrong here.
First off, this Escort RS Mexico looks immaculate in Daytona Yellow with black stripes and all the trimmings. While the X-Pack alloy wheels with big Nankang tires aren't factory-spec equipment, they do help this little car look more attractive.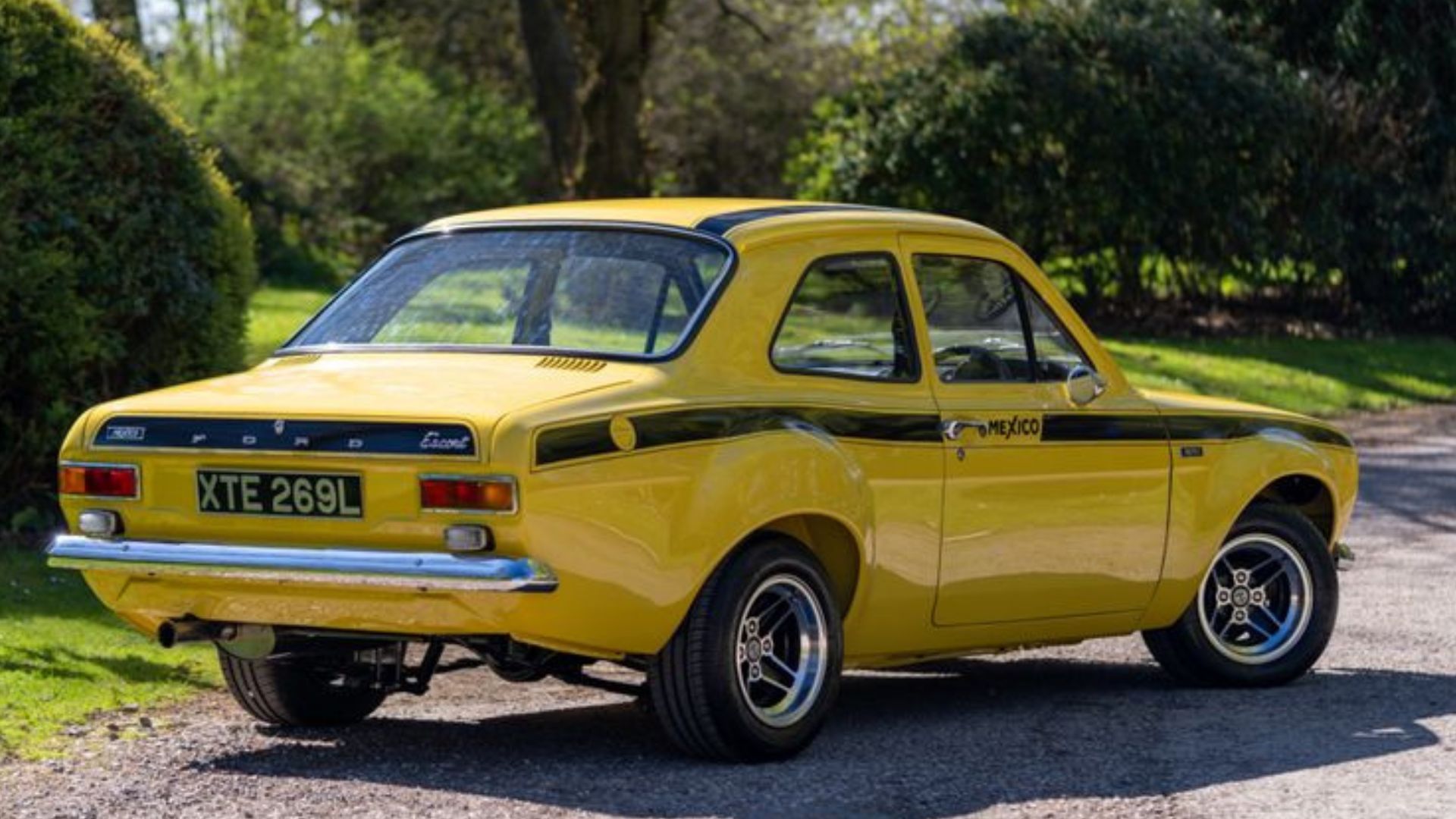 The interior also presents quite well, just like the exterior. No fading, tears, or other blemishes seem to be visible in the black cloth upholstery. We also don't notice any instrumentation or switchgear missing, with other factory items like the steering wheel and three-point seatbelts present.
In the lot listing, the auction house asserts this Ford could quite easily win awards if entered into a concours. While that might not be true on this side of the pond, we can imagine that being the outcome where old Escorts are highly regarded. This one does look to be in excellent restored condition.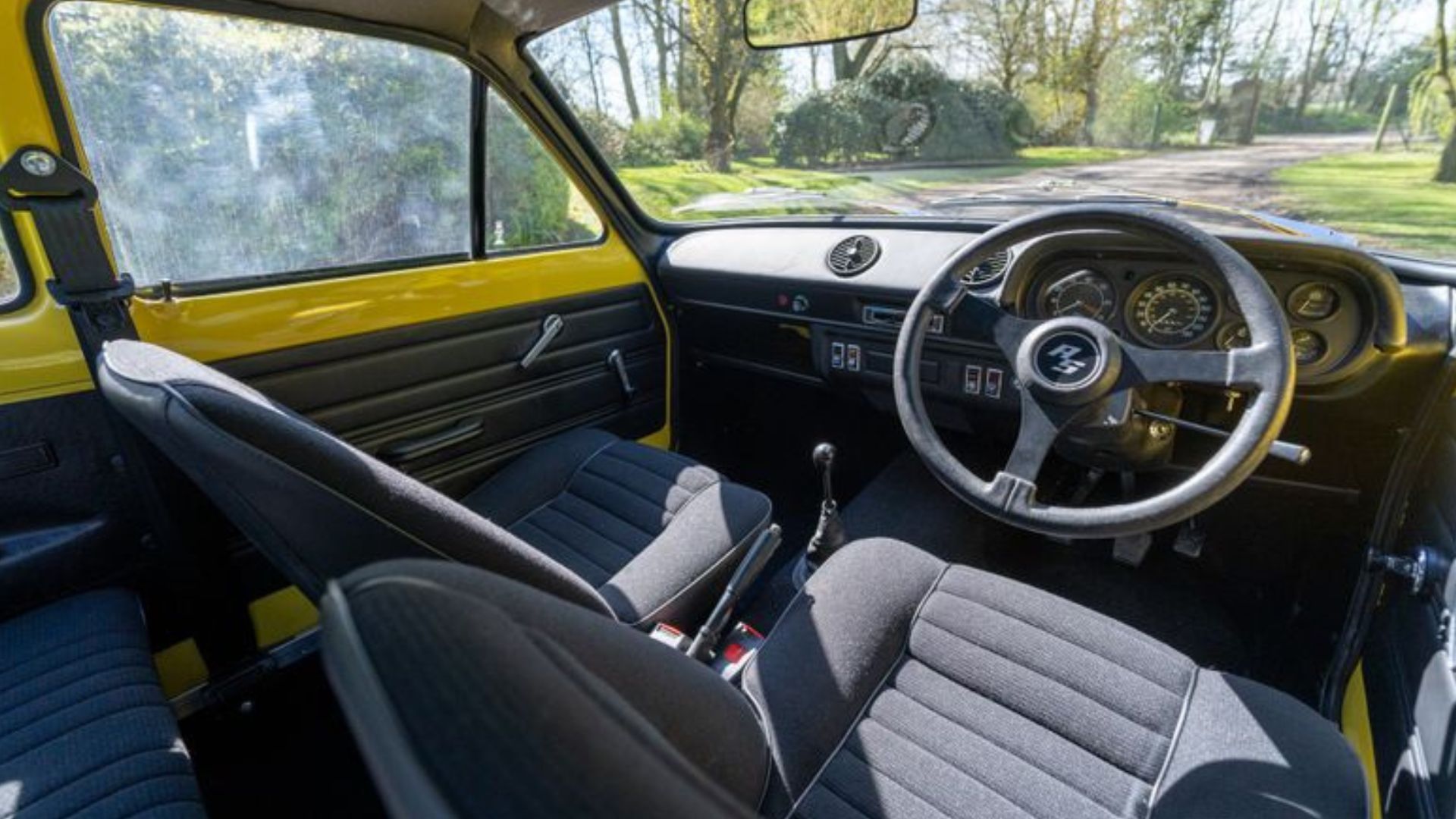 If you're not aware, the Escort was popular in the UK market as the replacement to the Cortina. With precision handling and a surprisingly fiery powertrain, it did quit well in rally racing when it launched in 1968. Many different versions of the car have been made for consumers, but the RS Mexico was created to commemorate Hannu Mikkola's win in the 1970 London to Mexico World Cup Rally using a car with special suspension, brakes, and a 1.6-liter Kent 4-cylinder engine.
If you're interested in this car, it's auctioning May 13 through Car & Classic in the UK.
Images via Car & Classic