It's just a little rough…
---
We see people complaining about the casual way the term "barn find" is thrown around these days and we get it, however it most definitely applies to this recently auctioned 1962 Ferrari 250 GTE. After all, it's growing something all over the body, showing this classic Italian wasn't exactly in a dry, leak-free environment for the past few decades. Even with the obviously rough condition, when the Ferrari crossed the auction block at Brightwells, it still pulled down a rather solid figure at £109,000 recently.
Learn about the Ferrari 250 GTO that helped finance Pink Floyd here.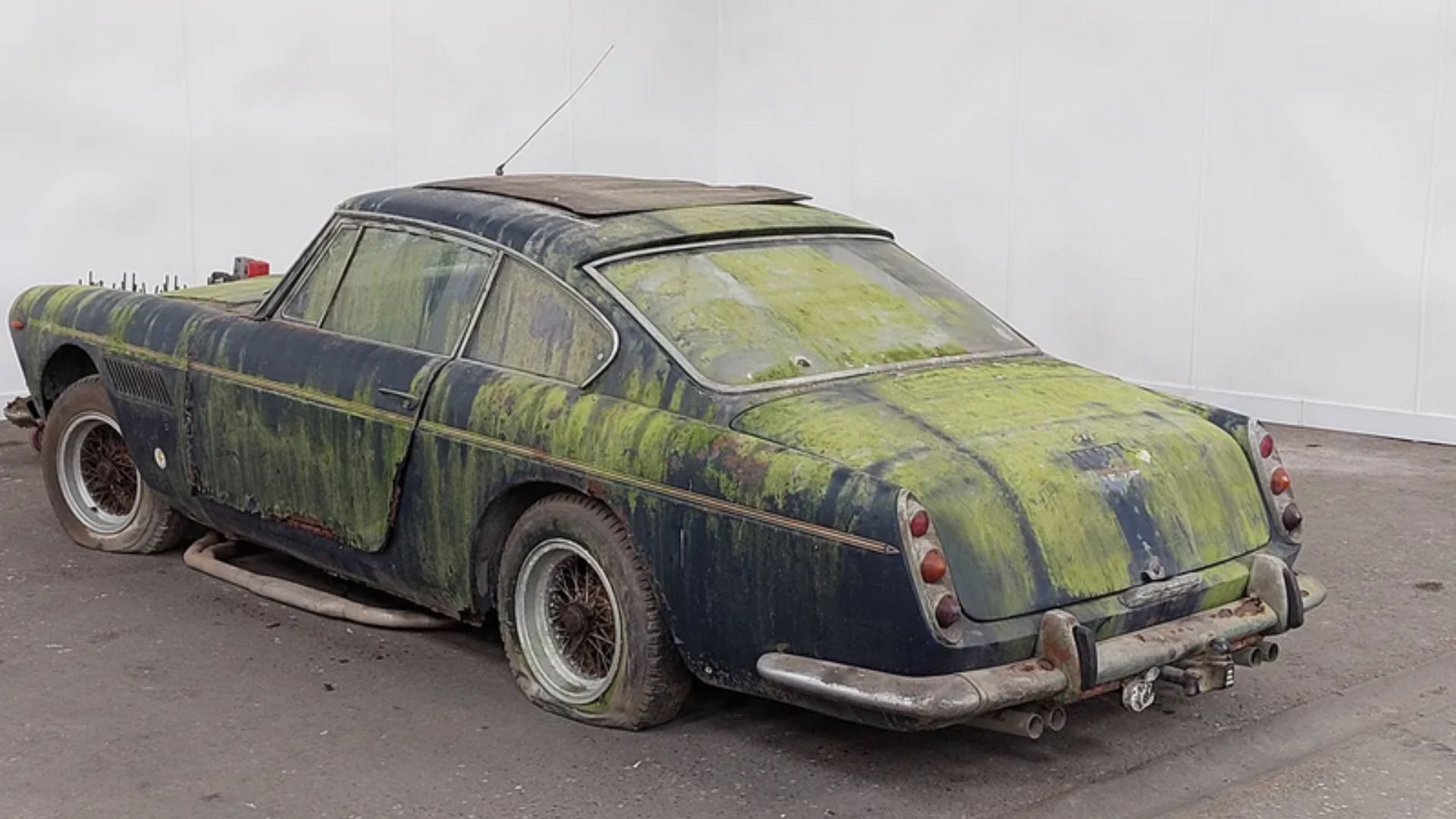 Sure, that's not anywhere near a million dollars, but you can get some pretty nice cars for that kind of money. Plus, this 250 has lived a rough life, having been in a bad accident three weeks after it was delivered to the original owner. It sat in legal limbo for a couple of years, a man eagerly awaiting the opportunity to own it for himself.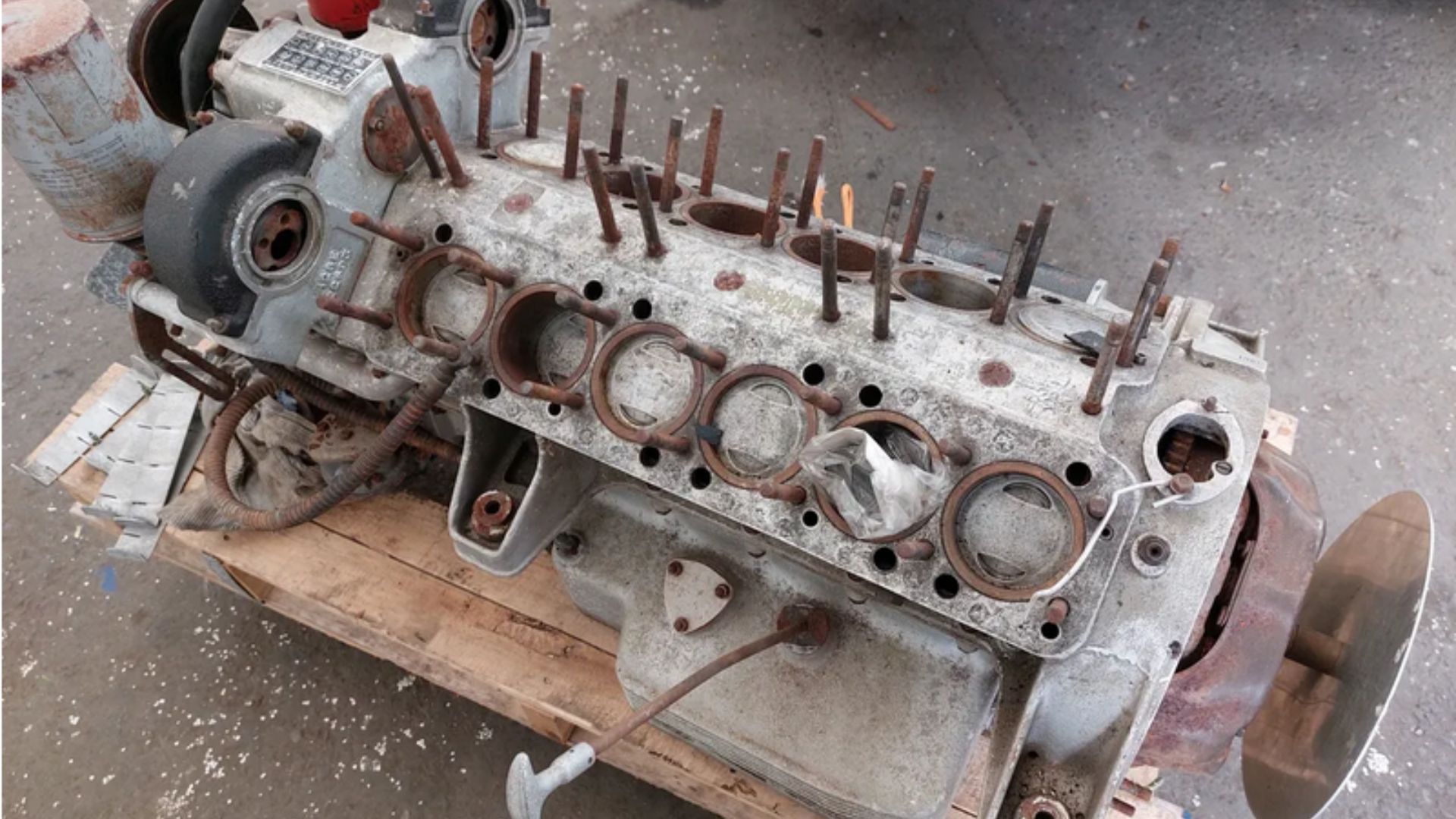 That guy finally got the phone call and took possession of the Ferrari, installing a tow hitch and using the 2+2 to drive his family all over. That's a pretty odd thing to do with a 250 GTE but the guy was in love. Eventually, this ride needed a complete restoration and so naturally it was shoved into a shed and sat partially disassembled for years on end. You can see the engine has been yanked and is in several pieces and some of the interior is in a similar state.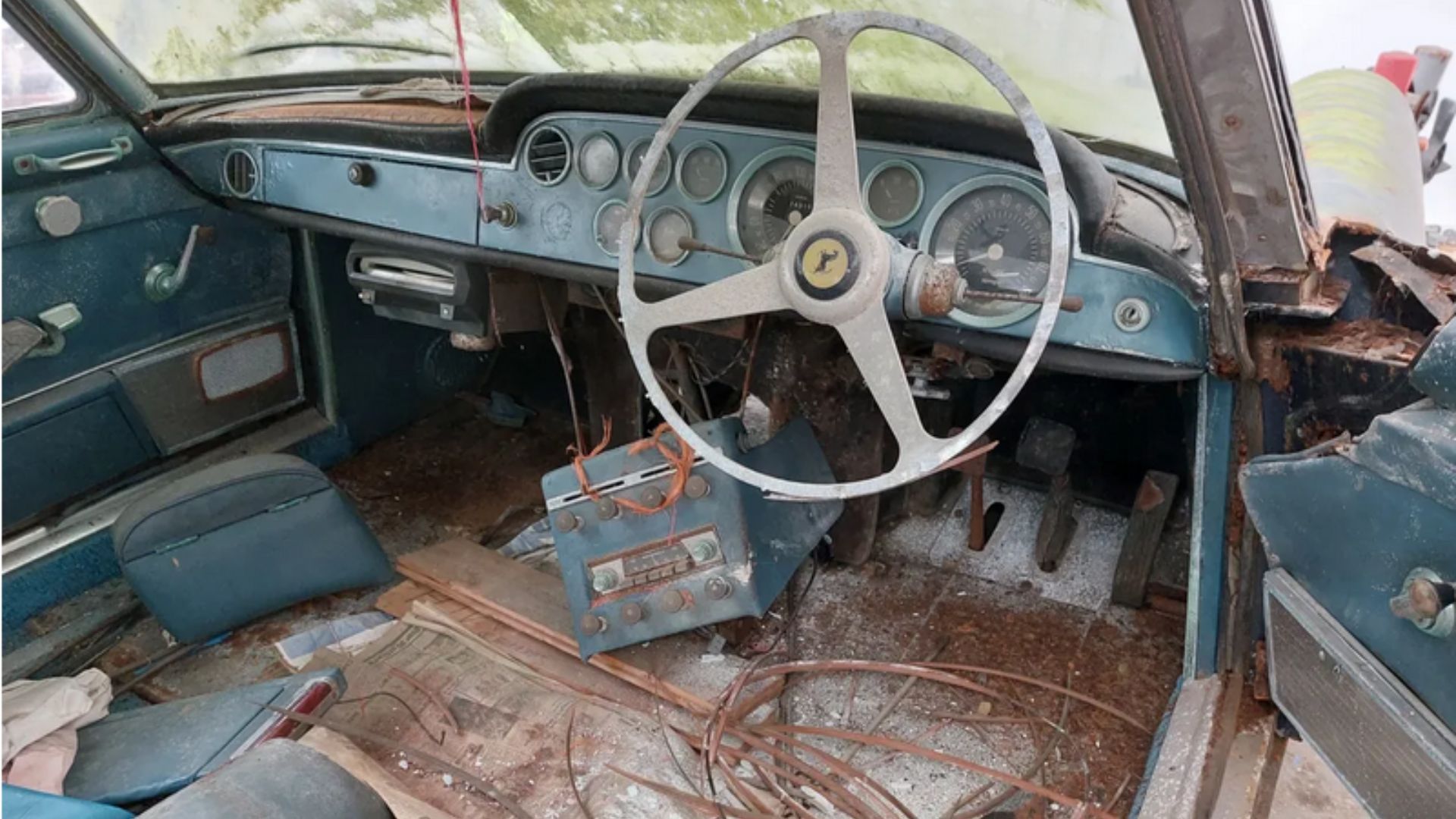 A few parts were lost with time, namely the transmission housing, engine heads, carbs, and front seats. Admittedly, those are pretty essential items, but someone thought finding replacements wouldn't cost that much, even when adding in all the restoration work this Ferrari 250 GTE needs, and so they plunked down more than a lot of people would pay for a new vehicle today.
Images via Brightwells