Can Pontiac's swan song take on the classic Mopar?
---
The G8 GXP was one of those cars that made enthusiasts around the globe draw their attention which others might not even expect. With four doors, only a slightly aggressive design, and an unsuspecting base model,  the G8 wasn't really thought of much in its day. However, nowadays we can clearly see that it may very well have been the fastest production vehicle to ever roll off the Pontiac factory floor. If you need an example of that, here's a race that showcases the greatness of the GXP package as the car is pinned up against another incredibly fast classic muscle car.
Under the hood of the G8 GXP is a massive 6.2-liter V8 Engine which is a variant of the LS platform called the LS3. This engine has been used in everything from the Corvette to the Camaro, though the GXP had some advantages. In fact, it is suspected that the GXP was actually faster than the Corvette at the time, something that other cars such as the Pontiac Firebird Trans Am and Formula were also suspected of just a few years earlier. However, the vehicle is quite a bit heavier which is exactly why the G8 GXP was so great for anyone looking to get a sleeper car.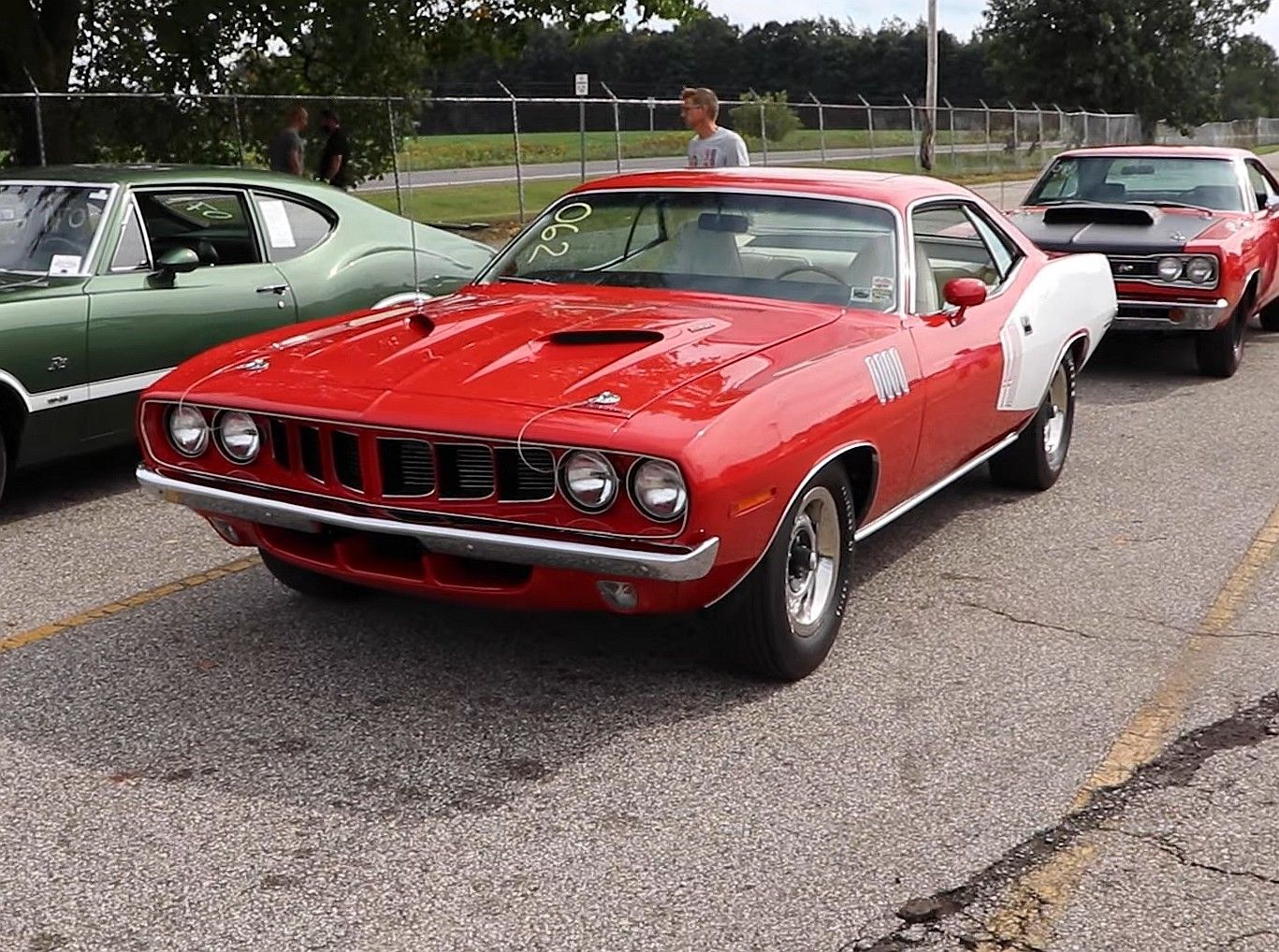 In this race, the G8 GXP will be going up against a 1971 Plymouth Cuda with a 440 cubic inch V8 and all of the performance goodies you could hope for in such a classic muscle car, let's hope the 3.70 gears on the G8 are enough to keep up. Actually, they did a lot more than keep up with a 12.9-second quarter which is far better than most would expect from the sleeper. However, it wasn't quite enough to catch the 'Cuda who completed the run in just 12.77 seconds. Overall, this is a really impressive vehicle with a lot to offer any enthusiast with performance in mind and maybe someday it can reach the speeds set by its opponent today.
---
AmericanMuscleCarZ.com loves Hagerty Drivers Club and we're sure you will too. For just $70 per year, members enjoy six issues of the award-winning Hagerty Drivers Club magazine, unlimited access to Hagerty Valuation Tools, answers to any and all automotive questions from Ask Hagerty, VIP perks at events across the country, exclusive automotive offers, 24/7 emergency roadside service and so much more. What's more — it's a great deal. Using just one or two of the Drivers Club benefits easily pays for the cost of membership for the entire year. Need new tires? Automotive event tickets? The most up-to-date vehicle values? Hagerty Drivers Club has you covered. Ready to ride? Join the club.