This sets a new record...
---
Update: The original Fast and Furious 1994 Toyota Supra Turbo driven by Paul Walker in the first movie sold for a whopping $550,000 over the weekend, setting a new record for MKIV Supras sold at auction.
Original Story: Next month, you could bid on the 1994 Toyota Supra Turbo which starred in the first two Fast and Furious movies. That's a big deal to fans of the franchise as well as collectors, since this MKIV Supra helped ignite a revolution in the automotive world and is held up as an extreme icon by countless fans. Plus, it's not every day you get a shot at a movie car piloted by none other than the late Paul Walker.
Learn why a Supra abandoned in the woods of Japan will likely never be recovered here.
Part of the Barrett-Jackson Las Vegas auction in June, this wasn't one of the many stunt cars, which have snagged impressive amounts before. This is a hero car, which was used for up-close interior and exterior shots, so it looks great. Also, it's a factory Turbo car with the 2JZ-GTE engine, which already boosts the value of an MKIV Supra immensely.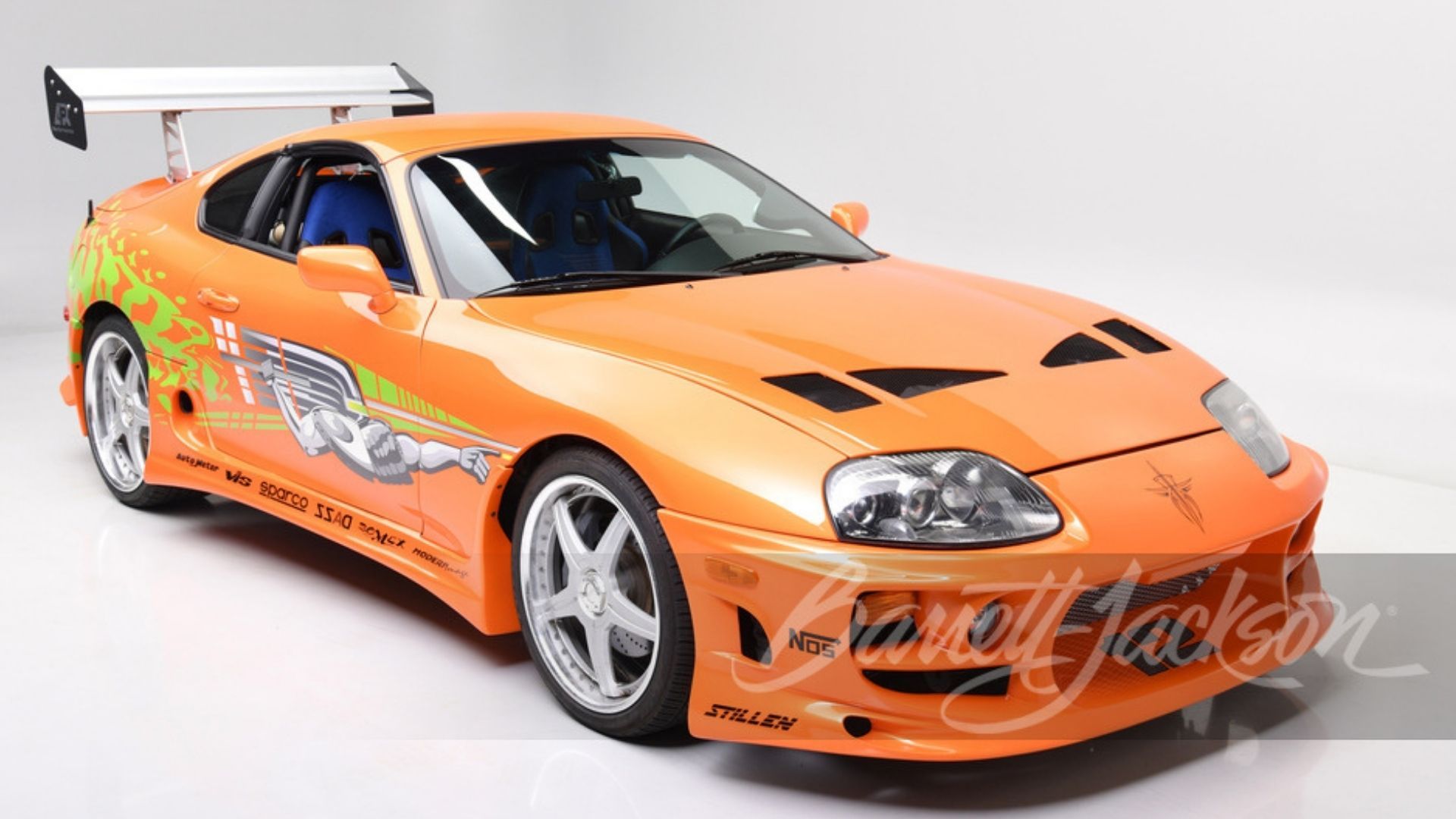 Not only was this the star car in the original The Fast and the Furious, it was also used in 2 Fast 2 Furious. The seller is including what Barrett-Jackson is calling "extensive documentation" to prove it was in both movies, which no doubt makes it far more collectible.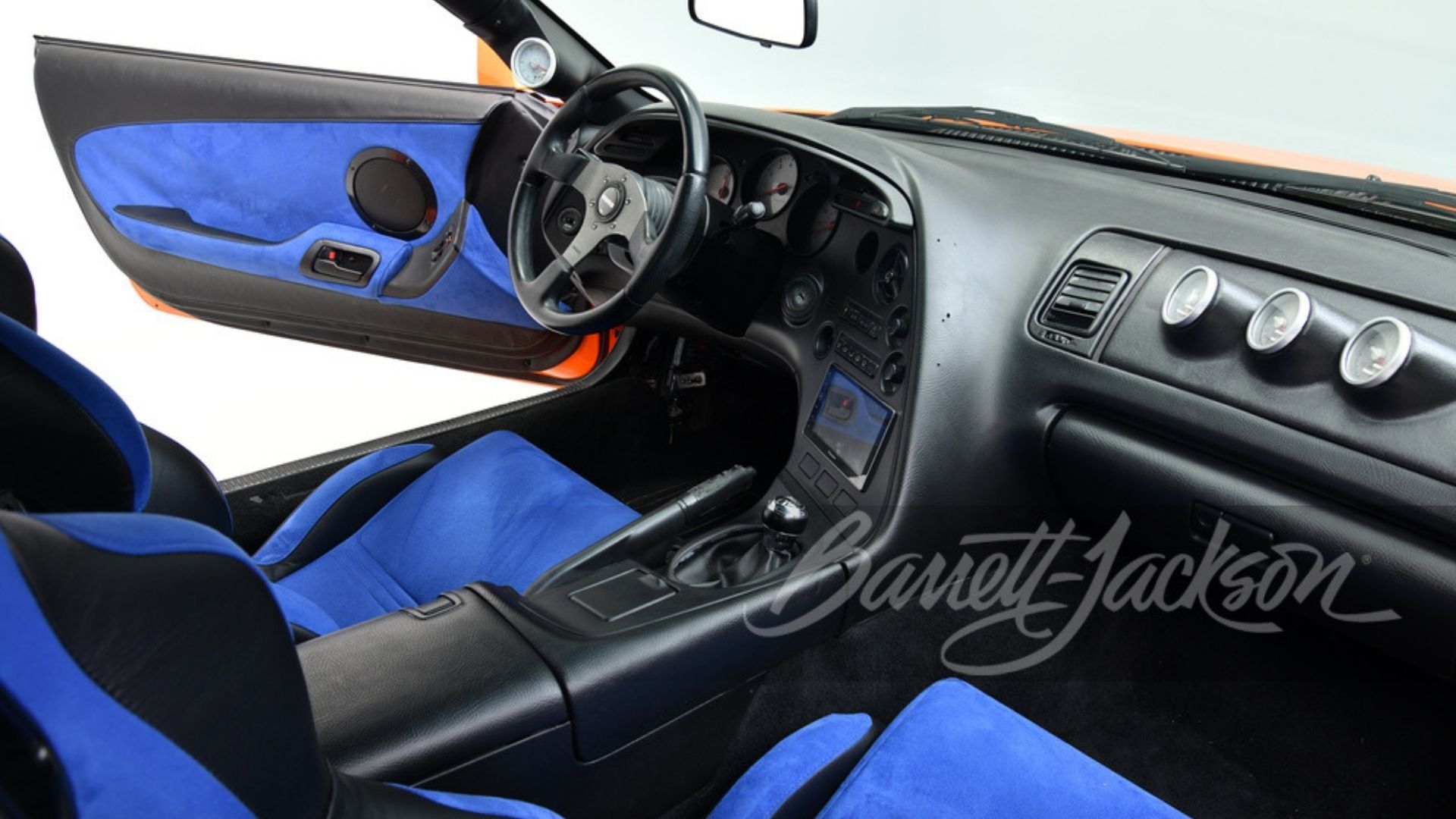 Eddie Paul of The Shark Shop in El Segundo, California originally built this Toyota Supra for the first Fast and Furious movie. When it needed to be modified to fit the role of Slap Jack's Supra for the second movie, that work was also done by Eddie Paul.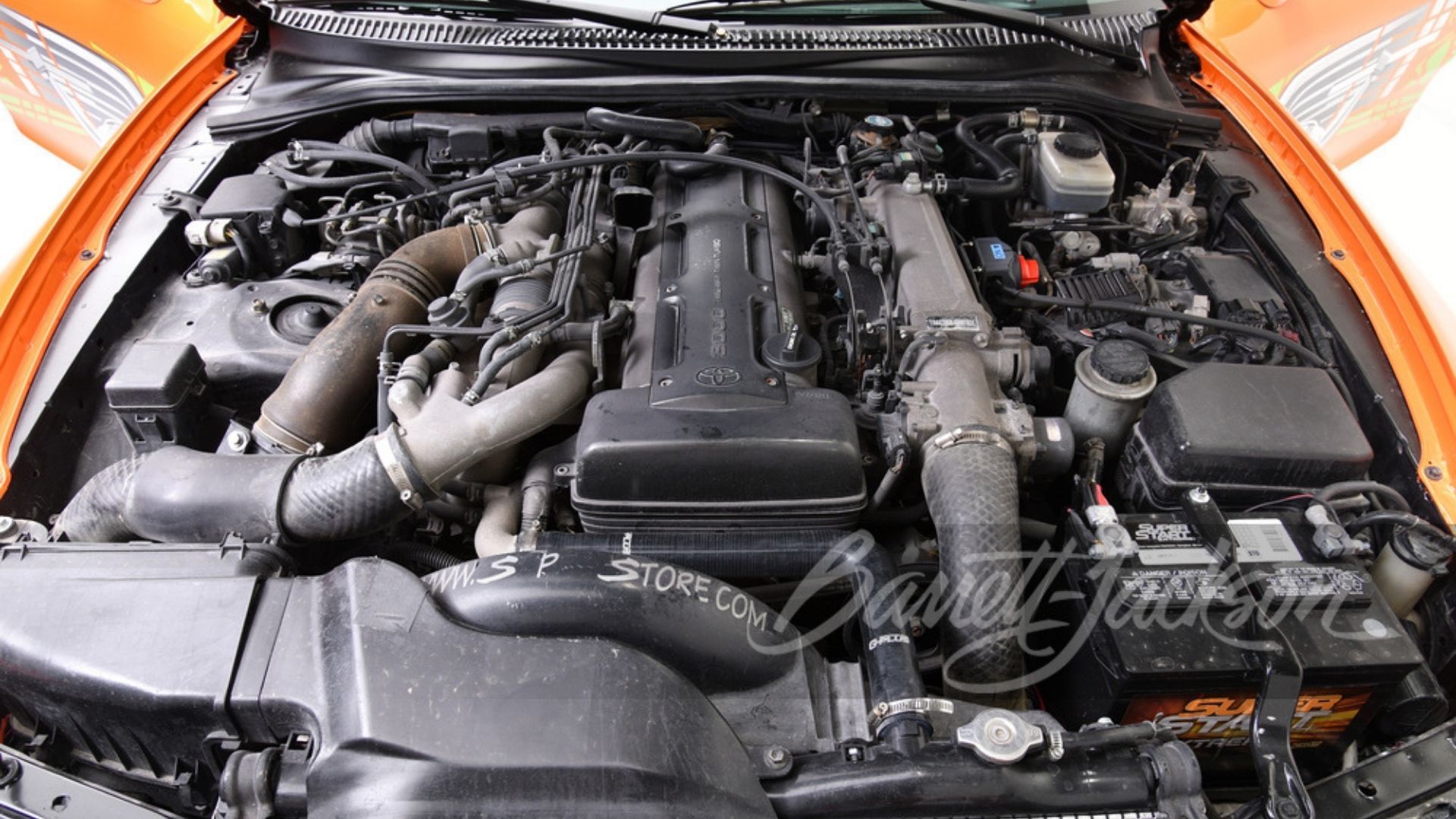 As you can see, after 2 Fast 2 Furious this car was returned to its look from the original movie. The Lamborghini Diablo Candy Orange pearl paint, Nuclear Gladiator graphics designed by Troy Lee, and APR aluminum biplane rear wing make it instantly recognizable. Mimicked by many other builds throughout the years, you can't get more authentic than this. Someone lucky is going to place the winning bid.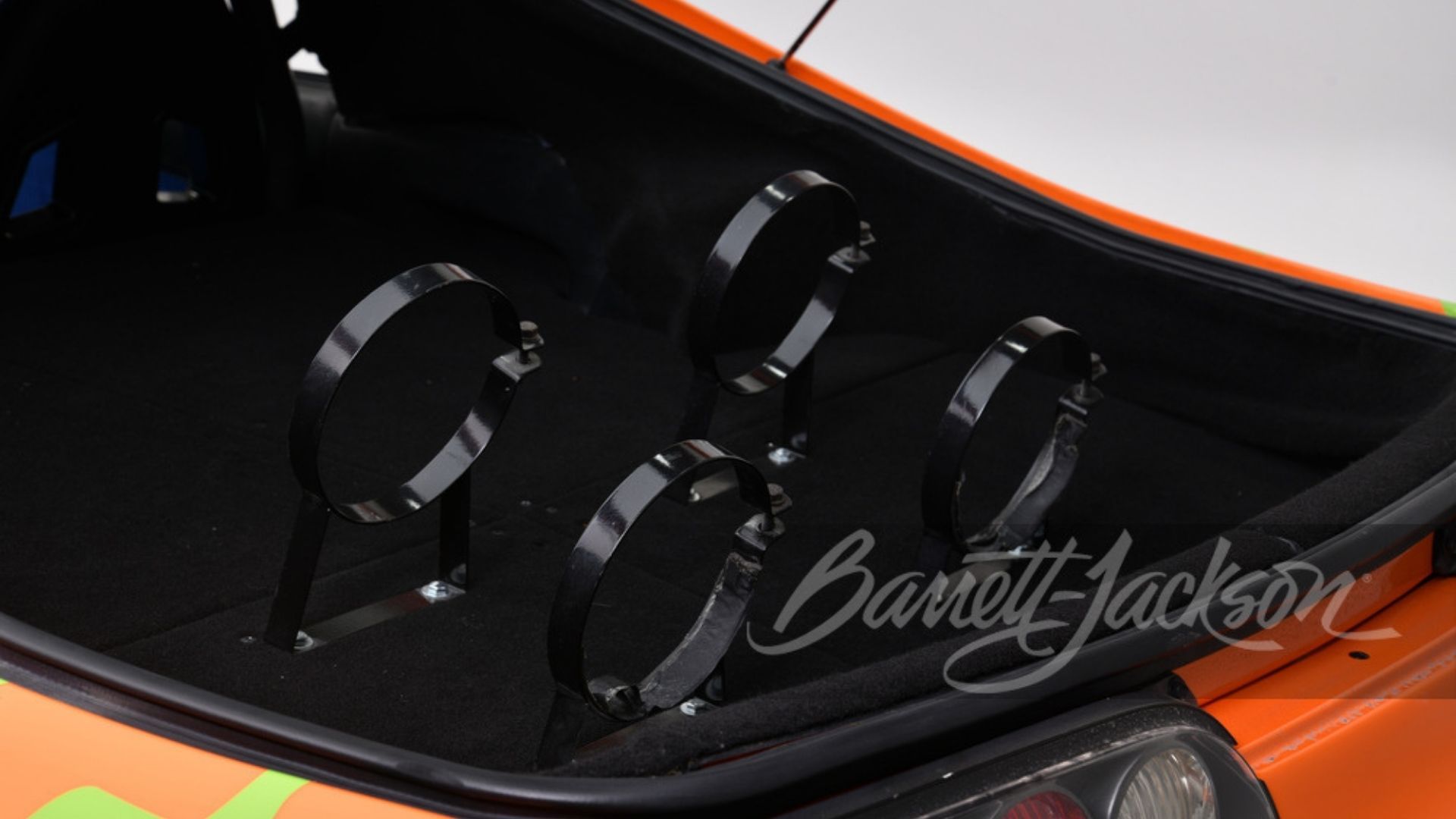 Remember, this car is hitting the auction block during the Barrett-Jackson Las Vegas auction, which will be June 17-19. Check out the lot listing here.