Only 50 Hurst/Vipers were made, but the first example is a one-of-a-kind.
---
It's hard to think that the 2008 Dodge Viper SRT/10 could get any meaner than the factory made it, but Hurst did just that when it celebrated its 50th anniversary in 2008 with the introduction of the Hurst/Viper. Only 50 of these Vipers were made, and this one that will be up for auction through Leake Auction Company was the very first Hurst/Viper made and it's a one-off creation.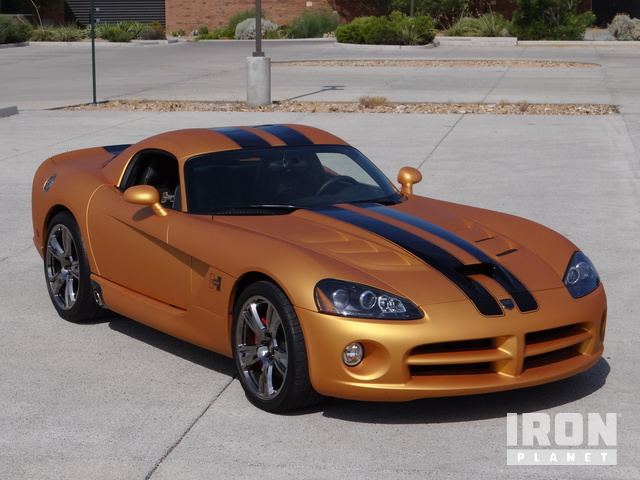 The very first 2008 Dodge Viper SRT/10 50th Anniversary Hurst Limited Edition is finished in a distinctive matte Hurst Gold paint with black racing stripes and black chrome forged aluminum wheels, and it was originally auctioned off for charity in January 2009. With the exception of serial no. 1/50, all other Hurst/Vipers were painted in either black or white paint with gold racing stripes. This special car survives today with just 813 miles showing on the odometer, and it has been signed by the Viper's original chief engineer, Roy Sjoberg.
While the first Hurst/Viper featured a special paint scheme, all 50 received a gold anodized pistol-grip shifter, serialized dash plaque and special Katzkin leather seats with Hurst embroidered logos, gold thread detailing and perforated leather inserts. Since the Viper already laid down 600 horsepower from its 8.4-liter V10, performance and handling upgrades of the 2008 Dodge Viper SRT/10 50th Anniversary Hurst Limited Edition was limited to Corsa exhaust, Michelin Pilot Sport PS2 tires and adjustable coil-over suspension with Eibach springs.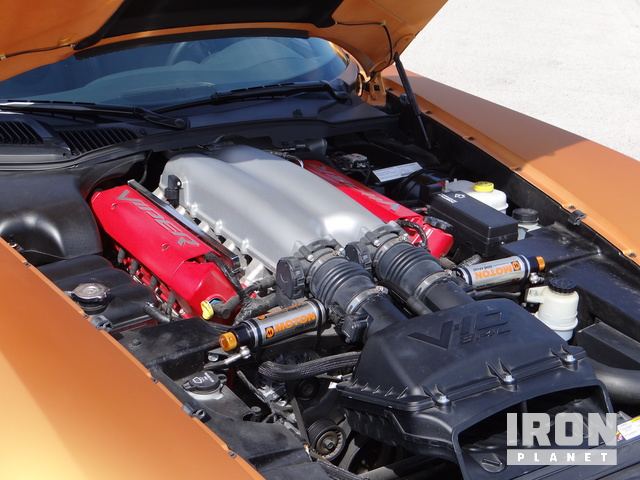 Leake Auction Company's Live Virtual Auction takes place on Monday August 17th, and you can click HERE for more information on this auction event including details on how to register to bid.