Someone can take this Coyote-swap restomod the rest of the way…
---
A lot of people are big fans of restomods since they provide the iconic looks of a classic car but add the modern performance and luxuries we've grown accustomed to. At the same time, a well-done restomod can sell for big bucks, making the out of reach for so many. That's what makes this 1969 Ford Mustang Fastback intriguing. Listed on eBay with the auction set to expire on Tuesday evening, it's a partially-done restomod project car someone could buy and finish.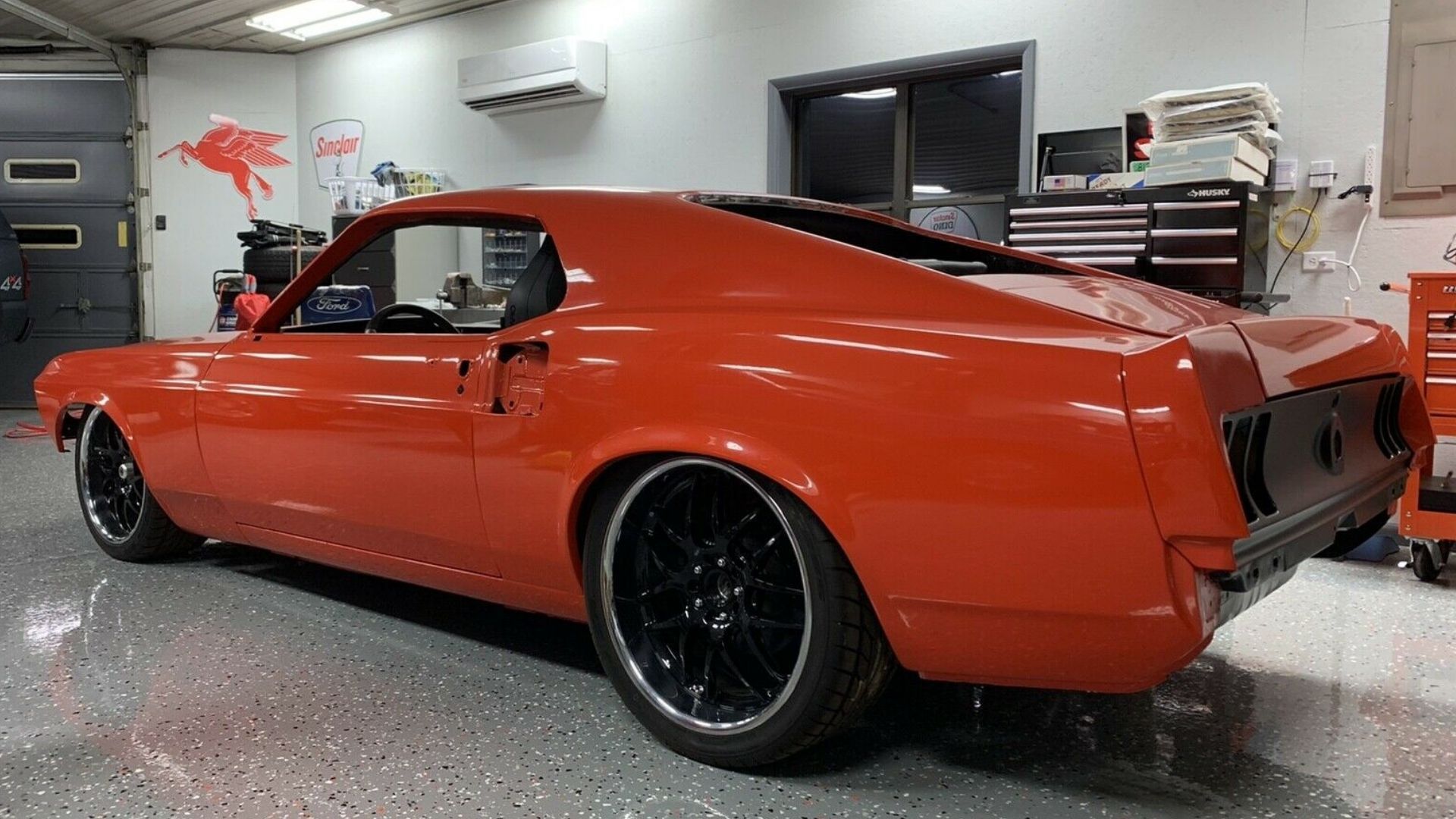 Before you think this will just be an easy project to bring the rest of the way home, there's more wrong than just the front end missing. The biggest one is that while there's a 5.0-liter Coyote V8 under the hood and a 6-speed manual transmission bolted up to that, this pony won't fire up and drive.
That drivetrain was donated by a 2014 Mustang GT, same as the rear which was shortened and rebuilt. We have to say if this guy's garage is any reflection of his work on the car, then everything completed so far is probably meticulous, but we aren't vouching for anything. However, that is one nice garage.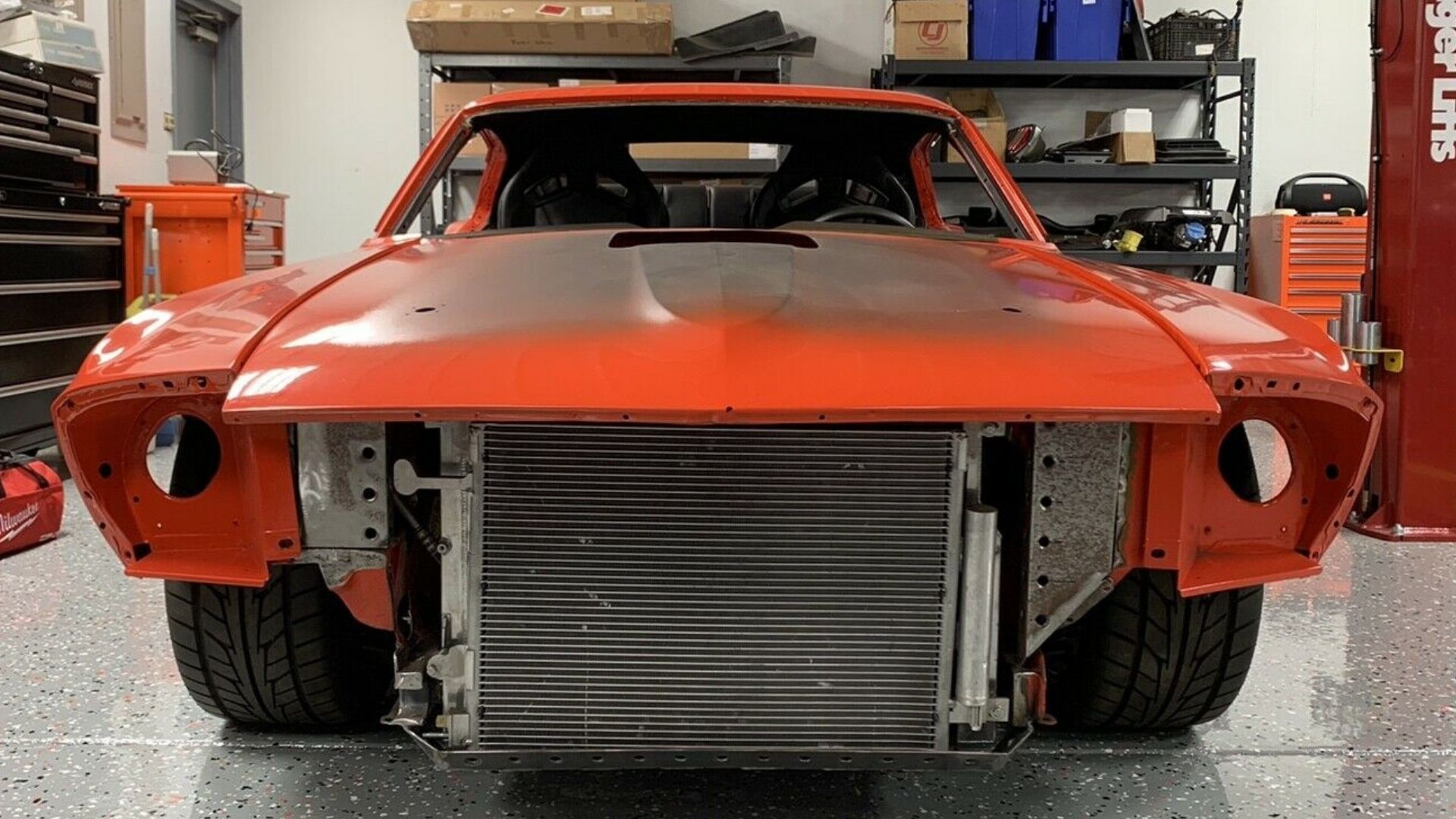 Also installed is a RideTech air ride suspension with a 4-link setup in the rear. There's also a Wilwood brake system with discs at all 4 corners.
You can see the interior has also been updated using the seats, steering wheel, and dash from a 2014 Shelby. At the moment it doesn't have door panels or other trim pieces, so you'll need to address that.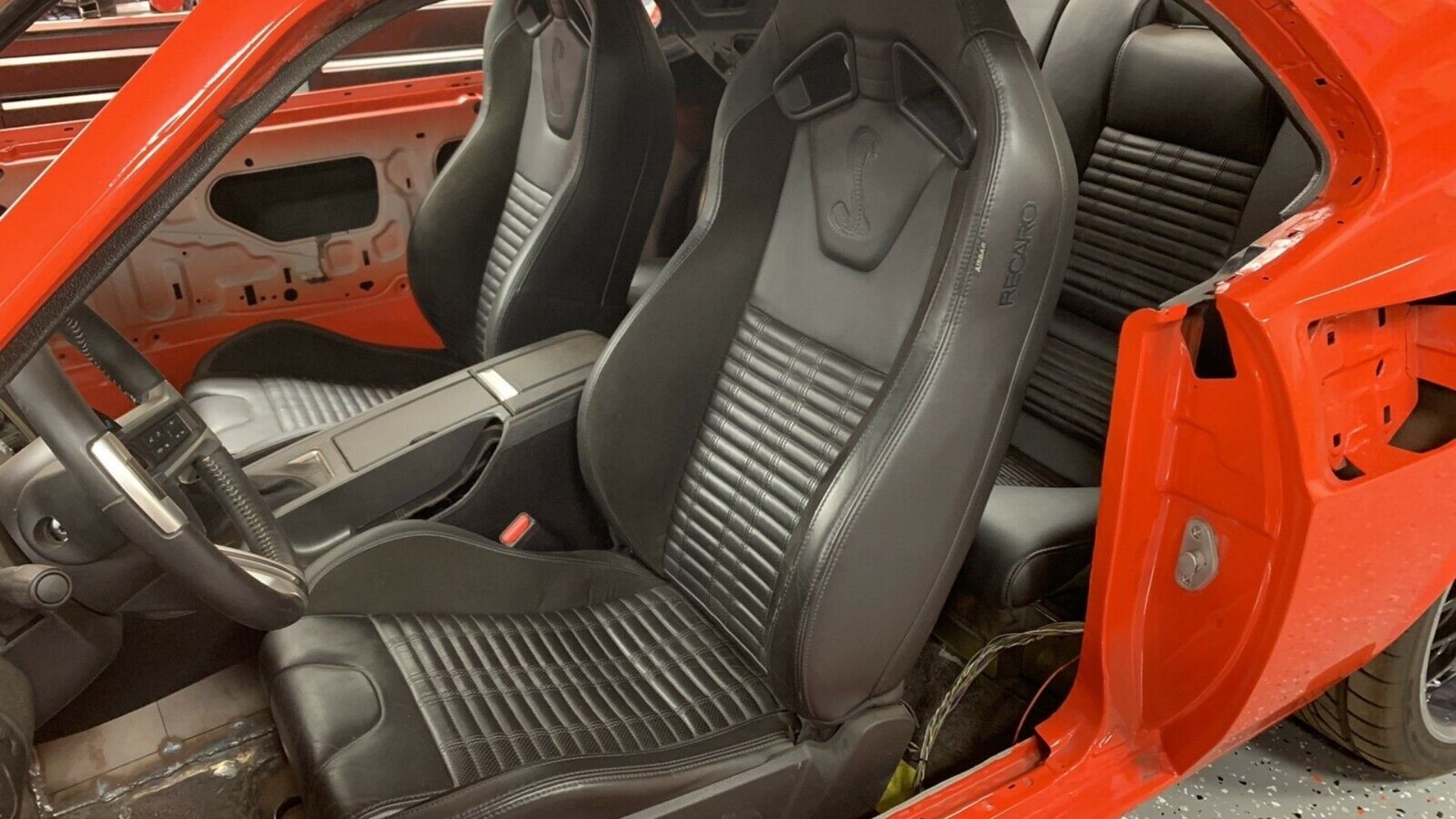 As you can see, the body has been painted orange, but different trim pieces aren't installed, especially on the front end. The owner says he has parts to finish the project, so we're hoping all that is among them. However, the most concerning issue is this car isn't running – just what it will take to get it in working order is the big question. Anyone thinking of buy this project car should definitely get the lowdown on the drivetrain before placing a bid.
Like we said, the eBay auction for this 1969 Ford Mustang Fastback restomod ends Tuesday evening. If you want to check out the listing, see it here.