Everyone's fantasized about owning an old tow truck, and this is your chance.
---
Whether you have every kind of toy imaginable or are just getting started stuffing your garage with goodness, this Chevy 3600 tow truck would greatly enhance everything. With a perfect patina and loads of nostalgic cache, finding a workhorse like this that hasn't been made ridiculously plush in one way or another is becoming increasingly difficult.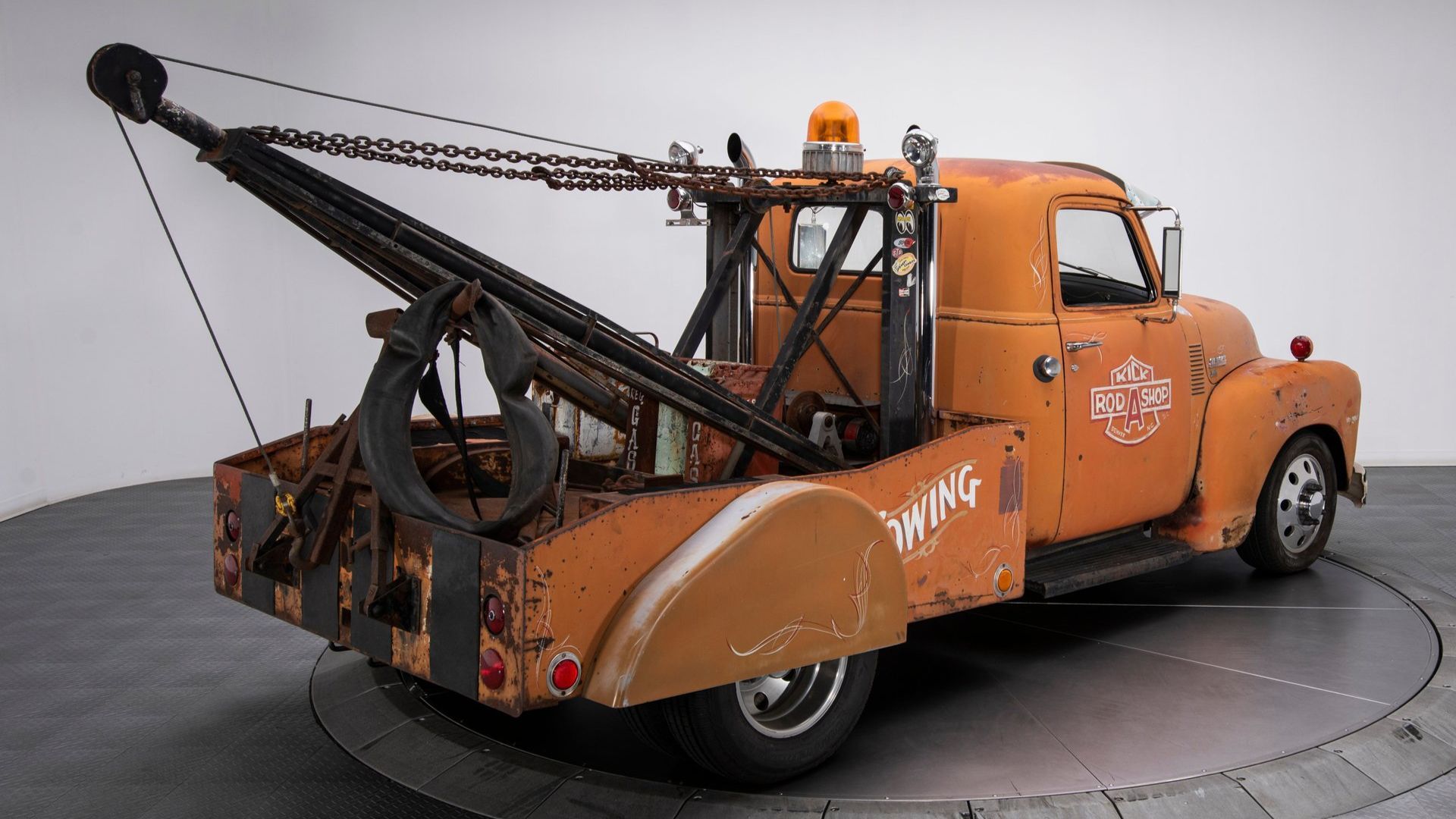 The ¾ ton version of the Advanced Design trucks released by GM, which revolutionized how we Americans viewed pickups back in the day, this 3600 no doubt came to the aid of many stranded motorists in its prime.
While your eye will always be drawn to that well-earned patina that's not airbrushed on, there are some other details which really make this Chevy a lot of fun. The tow shop icons on the doors along with the vintage "Towing" script on the side of the rear kit just scream nostalgia and add some character to this ride.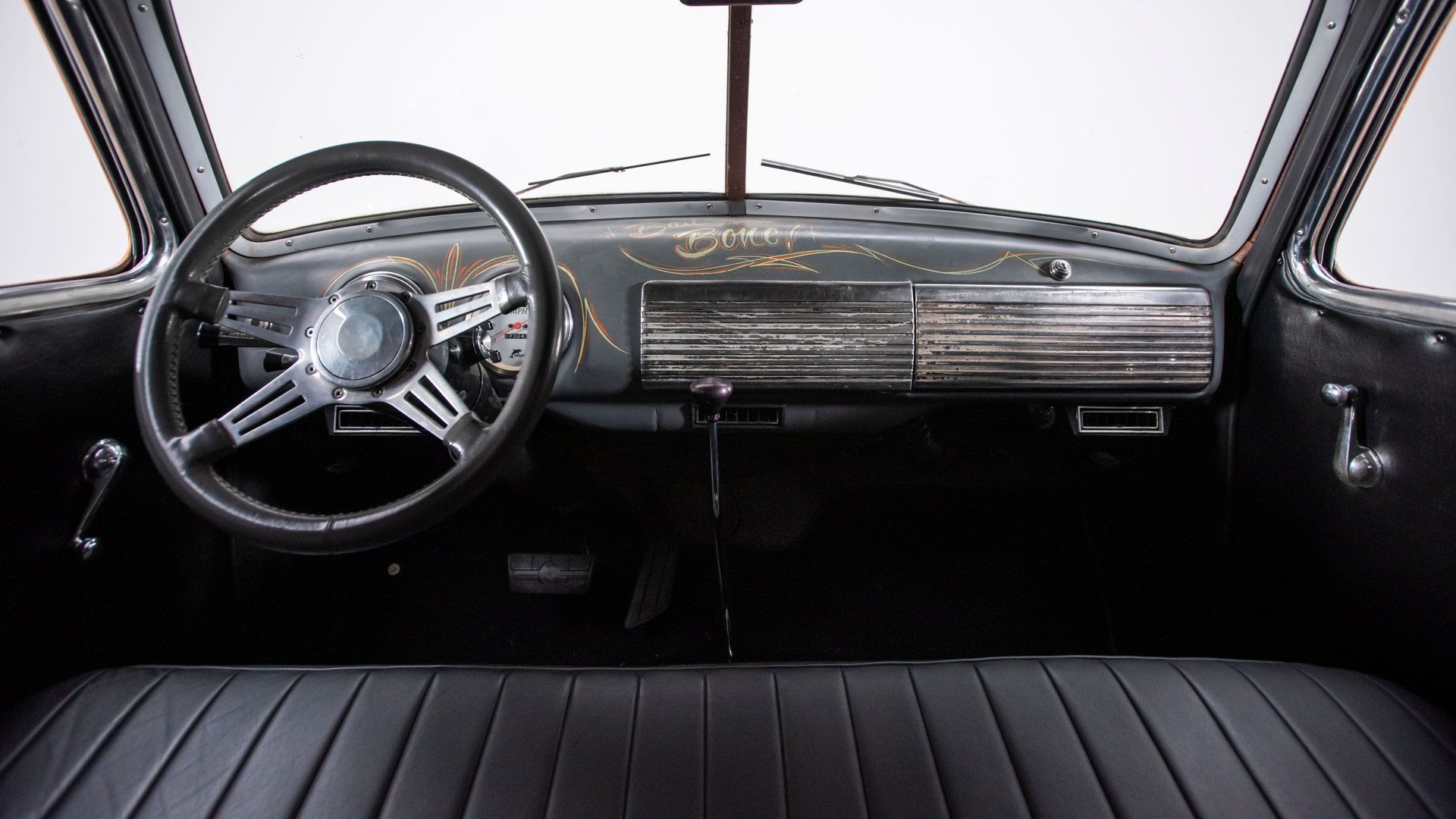 There's also some nice white pinstriping on just about every body panel, while "Lil' Champ" in curvy script is featured at the front of that alligator hood. An orange gumball light protrudes above the roofline, while a polished windshield brow adds to the throwback aesthetic.
What's really interesting is the painted front bumper which sits nice and low for a custom appearance and even has a Route 66 license plate mounted. Contrasting greatly with the body are the polished Budd wheels.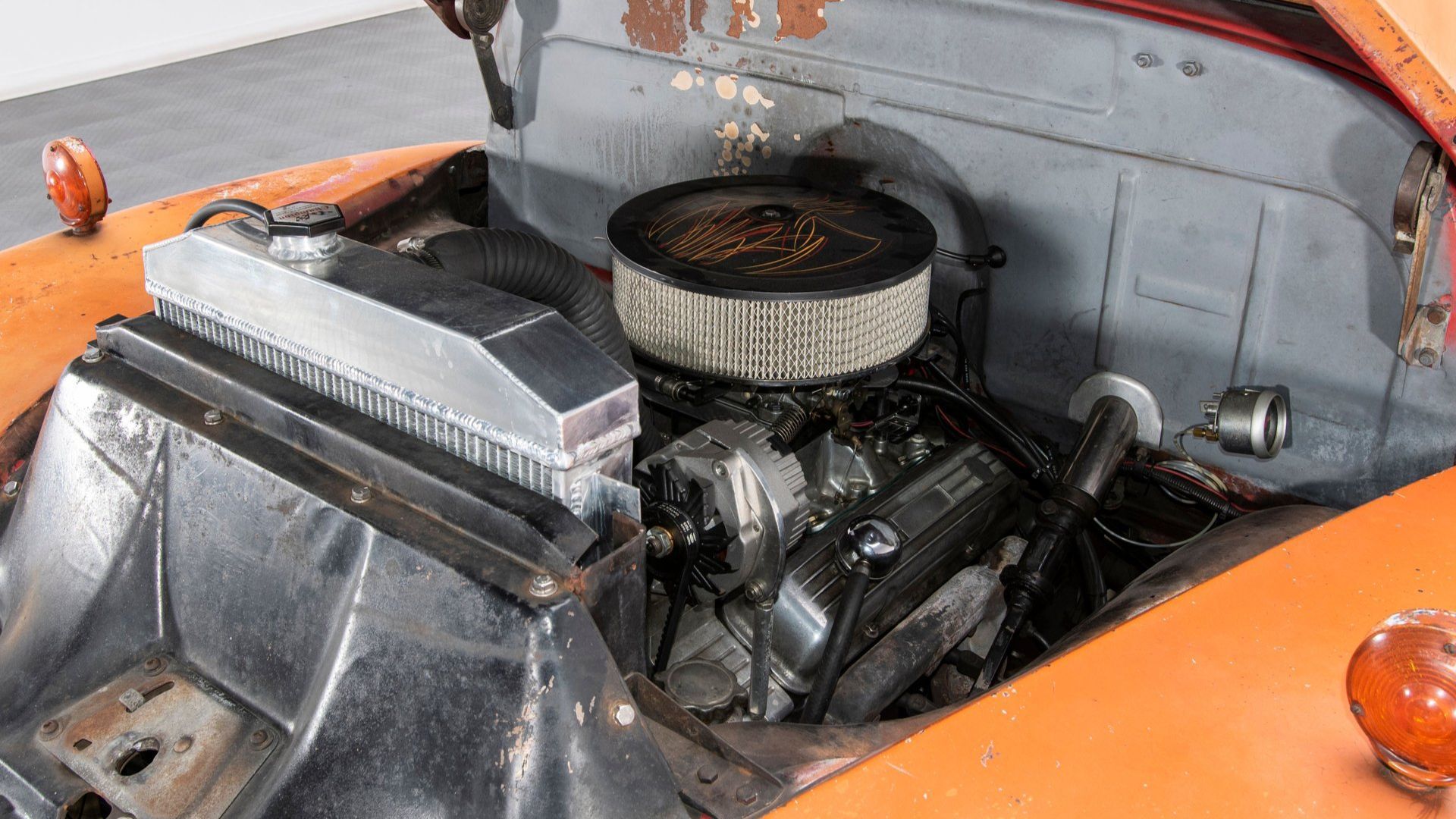 While this old Chevy tow truck looks like something found sitting in a field, it runs great. There's a 350ci V8 GM crate engine installed, so you don't have to pray before turning the ignition key each time. There's also a modern Edelbrock carb, aluminum intake, and HEI distributor. Someone even installed an AC compressor and what looks to be a new alternator.
Overall, the cab feels so very authentic, including with the gold "Bad to the Bone" script and pinstriping painted on the black dash. Fresh upholstery, modern gauges.