Is expensive gas the true hero here?
---
Call it a modern miracle or the stupidity of criminals, but some suspects running from police using a Dodge Charger ran out of gas, bringing the pursuit to a sudden halt. The whole thing went down starting at about 4:30 am on July 15 in Detroit, Michigan. Troopers realized the Charger they were driving behind near 8 Mile and Meyers had been stolen and that the suspects were armed.
Watch a Dodge Charger police car drag race a Hellcat Redeye here.
After trying to get the driver to stop, Michigan State Police gave chase, with the suspect pushing the car to keep ahead. As you can see in the included video, it was a pretty exciting police chase, complete with the Charger running a red light while bottoming out at one point, sending sparks flying. Later, the rear bumper cover comes loose, leading to more sparks shooting out behind the Mopar for some distance. This must be what they mean by "drive it like you stole it."
Eventually troopers and the Charger ended up on I-75 with speeds hitting 130 mph The Dodge driver pushed it all the way to Southgate. But when the suspect exited I-75 at Northline and Southgate, the muscle car ran out of gas, making it crawl to a stop.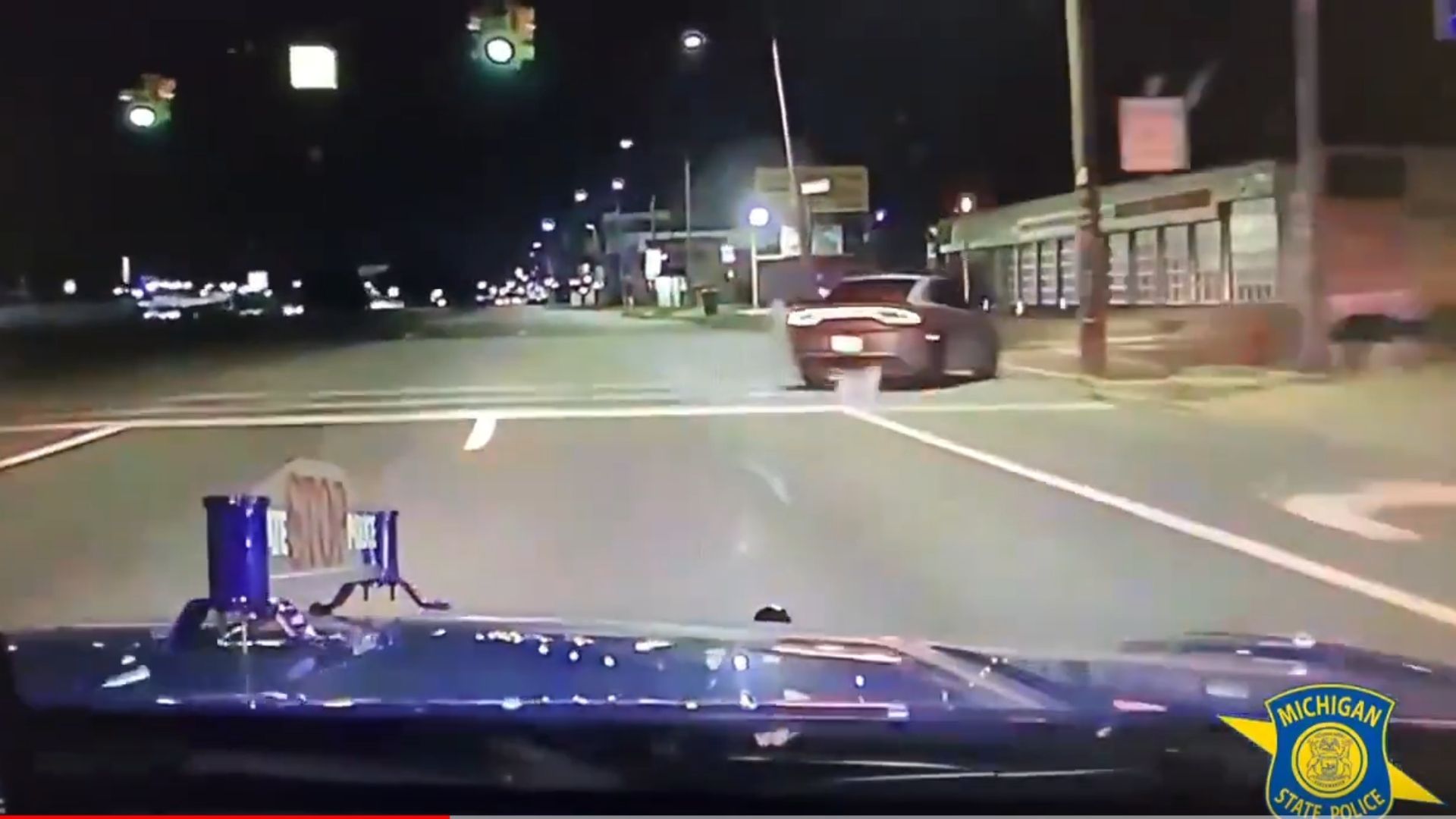 The trooper whose dashcam footage we have almost tried to make a PIT maneuver, but he must have realized the other driver wasn't going to try speeding off again, because he pulled up short and just stayed right behind the Charger.
Not included in the video is troopers arresting the driver and a passenger in the backseat. Unfortunately, the front-seat passenger was able to run off before troopers could nab him, although they say they know exactly who he is.
Now here's the real kicker: that chase spanned only 26 miles. That means the Dodge Charger already had to be basically empty before the state police started following, so these alleged thieves don't seem to be the brightest crayons in the box.
Source: Fox 2 Detroit