Want to do some serious drag racing?
---
You can find the most interesting vehicles for sale on Craigslist, but never before have we seen something like this 2021 Dodge Challenger Drag Pak in the listings. That's probably because it's 1 of 50 made and most people who do sell racecars like this don't put them on Craigslist of all places. Yet this one is for sale in the Los Angeles, California area.
With this rare Mopar drag racer on a prepared surface (read: a real drag strip) you can take down the quarter mile in just 7.5 seconds. Of course, that also requires some skill to pull off, but it's far better than probably anything you've got in your garage at the moment.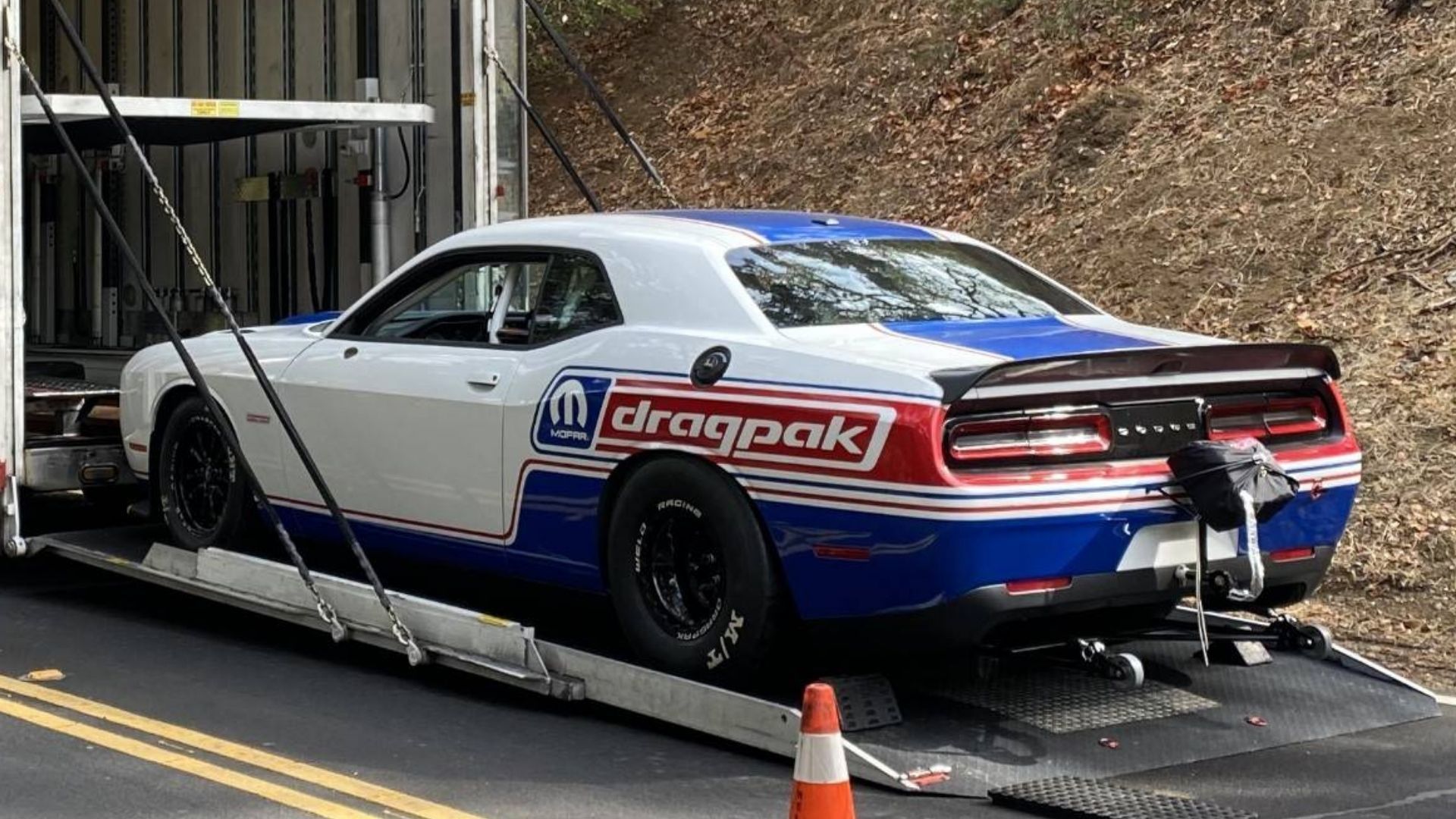 Not for the faint of heart or the short on skill, this Challenger is a hardcore drag racer you can enter into NHRA and NMCA sportsman classes. As Dodge boasted back when it was announced, it's the most potent, quickest, and fastest Drag Pak ever made. The turnkey factory race car comes with a 354ci Hemi V8 featuring a 4.070-inch bore and 3.400-inch stroke, billet crankshaft, forged H-beam rods, forged 2618 alloy pistons, and a special Mopar-spec cam with a 0.6750inch lift.
There are plenty more goodies packed in this car, like an SFI-certified drag race fuel cell, 9-inch rear with 4.11:1 final drive ratio, custom Bilstein Drag Pak double-adjustable front coilovers, and Strange Engineering disc brakes.
Per the seller, this Dodge Challenger Drag Pak comes with the Heritage Graphics, which you can plainly see. It also includes the Weld Beadlock Lightweight Wheel And Tire Kit and the Racetech Head Restraint Seat Kit. What's even better is this car has never been raced, so you can be the first.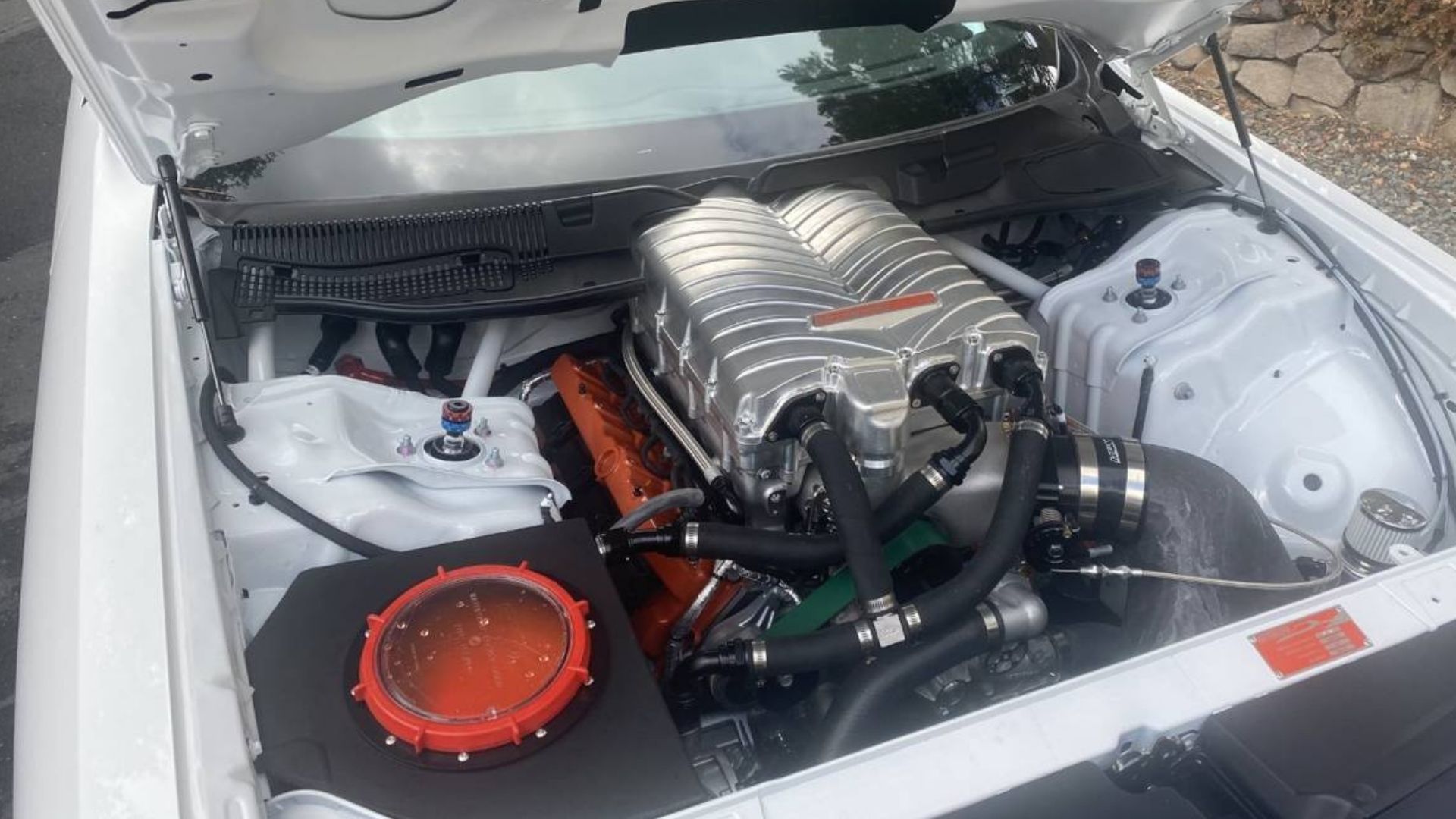 This thing is so fresh it still has the splitter guard attached. Yeah, yeah, we know there are plenty of guys rolling around in your town with the yellow guard still on their ride. We've seen them ourselves too many times to count, but this car is truly factory fresh with only 2 miles on the odometer.
Originally, this Mopar drag racer was listed for a cool $249,500. However, the seller re-listed it at $199,999 about 9 days later. Does that mean he's negotiable on price or is that the lowest he's willing to go? We have no idea, but don't waste his time with ridiculous lowball offers. This 2021 Dodge Challenger Drag Pak is a rare, collectable, and highly desirable car, so it's not going to sell for a steal.
That said, would you jump at the chance to own this Mopar? Check out the listing for yourself here.