Are we really going there, Dodge?
---
Never in my entire life did I ever think I would write something about Dodge body shaming leprechauns, yet here we are in 2023 when times are truly strange. The second teaser video for the final Last CallMopar muscle car has dropped and the Frosted Lucky Charms horror theme has continued, meaning the use of a leprechaun probably indicates some strong tie with the yet-to-be-revealed car.
If you missed the previous Last Call teaser from Dodge, check it out here.
In this very brief teaser, called Density Matters, we see a regular leprechaun and the demonic one from the previous video on two sides of a scale. The digital readout starts at zero, then the side with the demonic little person tips downward unsurprisingly. That's when we clearly see the final readout: 7.1 lb.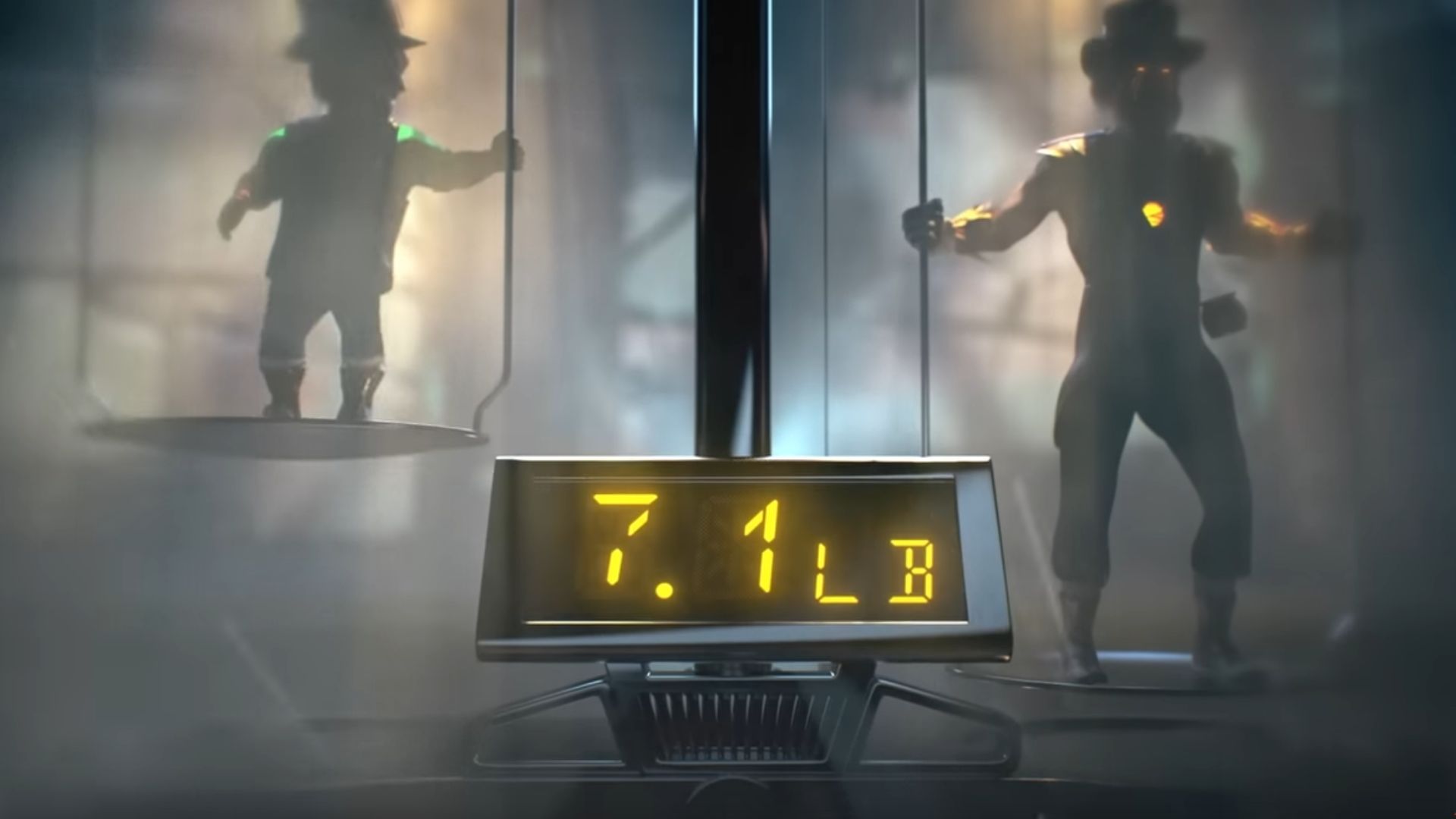 What does 7.1 lb. mean? It's obviously referencing something about the final Last Call Dodge, but what? If you're thinking that's how many pounds of boost the supercharger will be running, that's probably not it. After all, the Hellcat Redeye is pushing 11.6 psi, so why would Dodge be bragging about something with far lower compression?
Perhaps it's a reference to the number of pounds per horsepower for this Charger/Challenger? If so, it's not a flex considering the Challenger Hellcat (not the Redeye) is at 6.33 pounds per horse.
Thus, the only logical conclusion is Dodge has decided to use this opportunity of anticipation over the final Last Call model to body shame the demonic leprechaun. It's a cruel act, really, because after he was pumped full of whatever the gold liquid was in the last video the guy grew much larger and so his weight increased. He doesn't need to change a thing about himself, Dodge needs to change the way it views leprechauns.
But seriously, what do you think the phrase "Density Matters" and 7.1 lb. are referring to? There are several more possibilities but we won't know for sure until March 20 when the reveal takes place. In the meantime, the clues are being dropped by Dodge like we're in an episode of Twin Peaks.
Images via YouTube