No, he was not on his way to returning it to the rightful owner…
---
A member of the Detroit Police is in hot water after he was inside a stolen Dodge Challenger which led his colleagues on a short chase, before the off-duty officer fled and foot. The on-duty cops found the unnamed officer hiding in someone's backyard. Once they took him into custody, they learned he was one of their own.
Read all about Dodge's new security update here.
The off-duty officer was reportedly sitting in the passenger seat of the Challenger, so he wasn't the one fleeing from police initially. However, the fact he jumped out of the car after the crash and fled on foot, then tried to hide, means he likely will be facing criminal charges.
It's unclear if the officer, who's been suspended pending an investigation, even knew the Dodge was stolen. The muscle car had been boosted in Ohio several months before. What initially drew the attention of officers was the fact the Challenger was speeding, then they realized it didn't have license plates.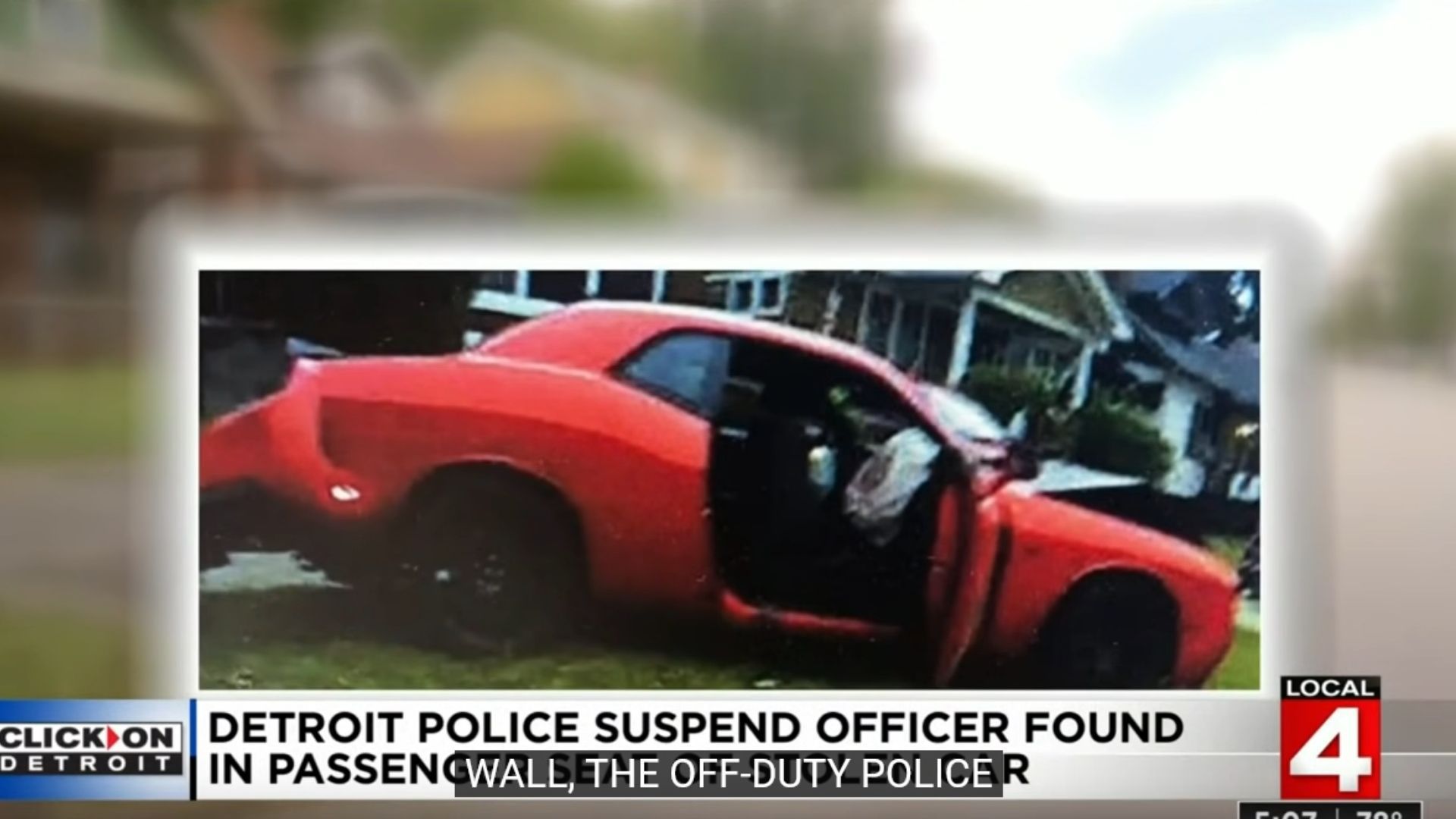 Criminals often times become overconfident when they supposedly get away with a crime, and that's when they become sloppy. Speeding in a car without any tags is just asking for police intervention, something the off-duty cop surely knew. He had been a member of the force for only about two years. In a press conference, a spokesman said the chief wants this officer out of the department. The chief has requested the officer's pay be suspended.
The city prosecutor's office is looking into bringing charges against the officer, which could include obstruction and resisting arrest.
Many residents of the Detroit area have alleged members of the police departments have been working with car thieves. While that can't be confirmed, this story no doubt will only add fuel to that controversial theory.
Images credit: Fox 2 Detroit, Click On Detroit
Sources: Fox 2 Detroit, Deadline Detroit