What would you do with this car?
---
Sometimes, despite our best efforts, we bite off more than we can chew. Maybe you've been there yourself with a car restoration. You find an incredible deal on your dream ride but it's in rough shape. However, you just know with some elbow grease and help from your friend (who might be YouTube and car forums) you can make the thing absolutely glorious one day. Then, life hits and you finally admit after years of the car sitting you can't finish the restoration.
See the aftermath of a Rolls-Royce hitting an expensive statue here.
That's where a guy like Dennis Collins can come to the rescue. The man has tons of experience saving project cars like this 1967 Ford Mustang convertible, no matter the condition. And this particular car is in pretty bad shape, with all kinds of pieces pulled off and piled into the interior and trunk.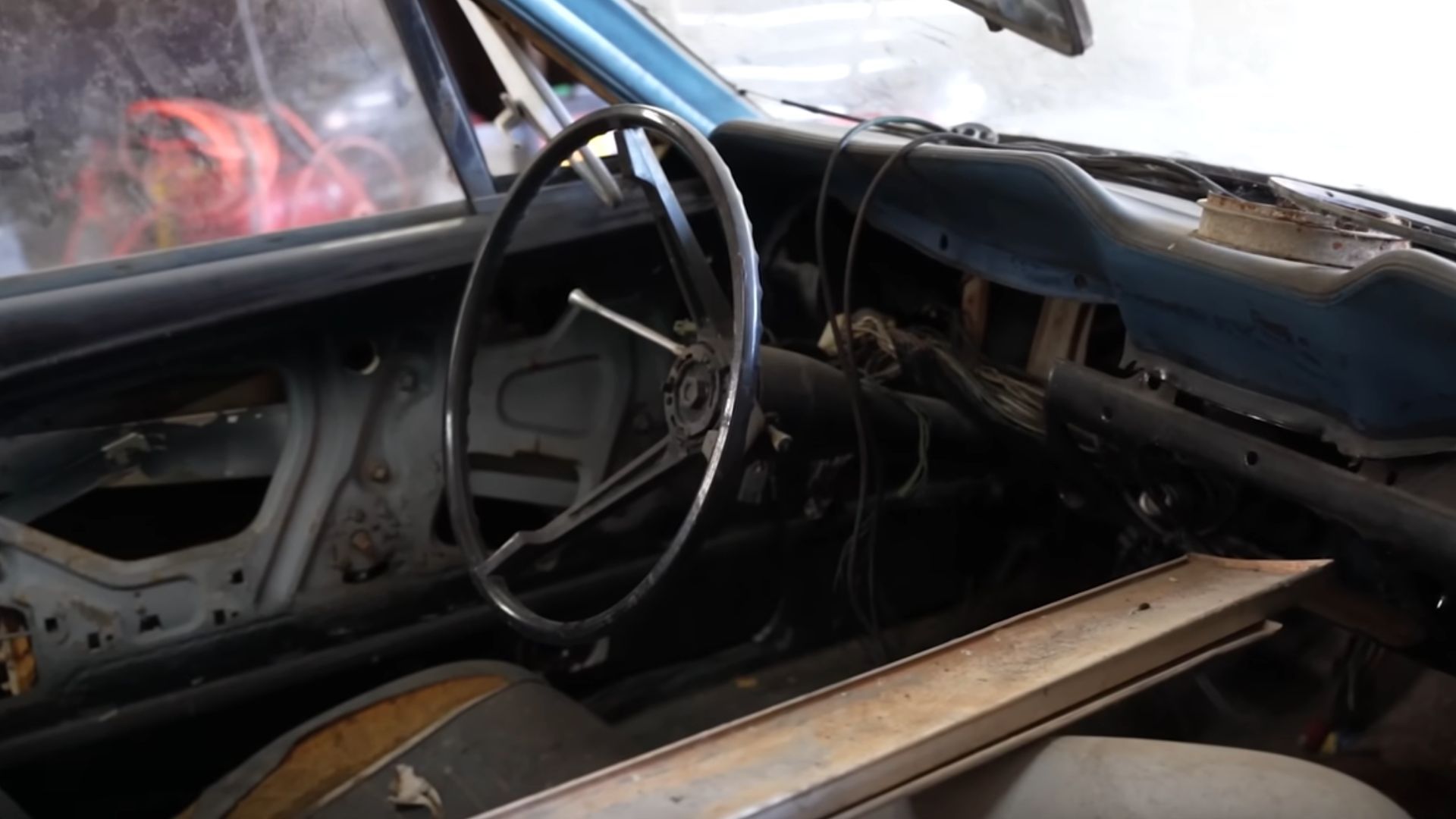 We're guessing the guy was pretty embarrassed because he asked Dennis if he could not be shown on camera. There's a considerable amount of shame for many men when they can't finish a project, like it somehow makes them less.
The car itself isn't anything super special, at least when compared to other classic Mustangs. However, Dennis calls it a "core car" and explains these are great platforms to build a restomod. Considering how beloved the first-gen Mustangs are with their iconic looks Ford keeps referencing in the design of newer generations, that alone is worth saving.
As Dennis also explains, he buys a lot of cars every year, in the hundreds. Not every one is rare, but by the time his team is done with it, these American muscle icons are truly special. Of course, that also means a price tag to match, so if you're looking to hit him up for one just keep that in mind. Check out the rescue video and enjoy the process.