For once it wasn't a Florida man…
---
On July 12 an unnamed person was driving a C8 Corvette on Old Landing Road in Rehoboth Beach, Delaware when the car left the pavement and drove up a grassy mound of dirt. One could say the Stingray was beached, its nose protruding into the air as if it were trying to break free of its earthen prison. Fortunately, nobody was hurt in the crash, unless you want to count the driver's ego, which was thoroughly wrecked.
Watch the latest Motorious Podcast here.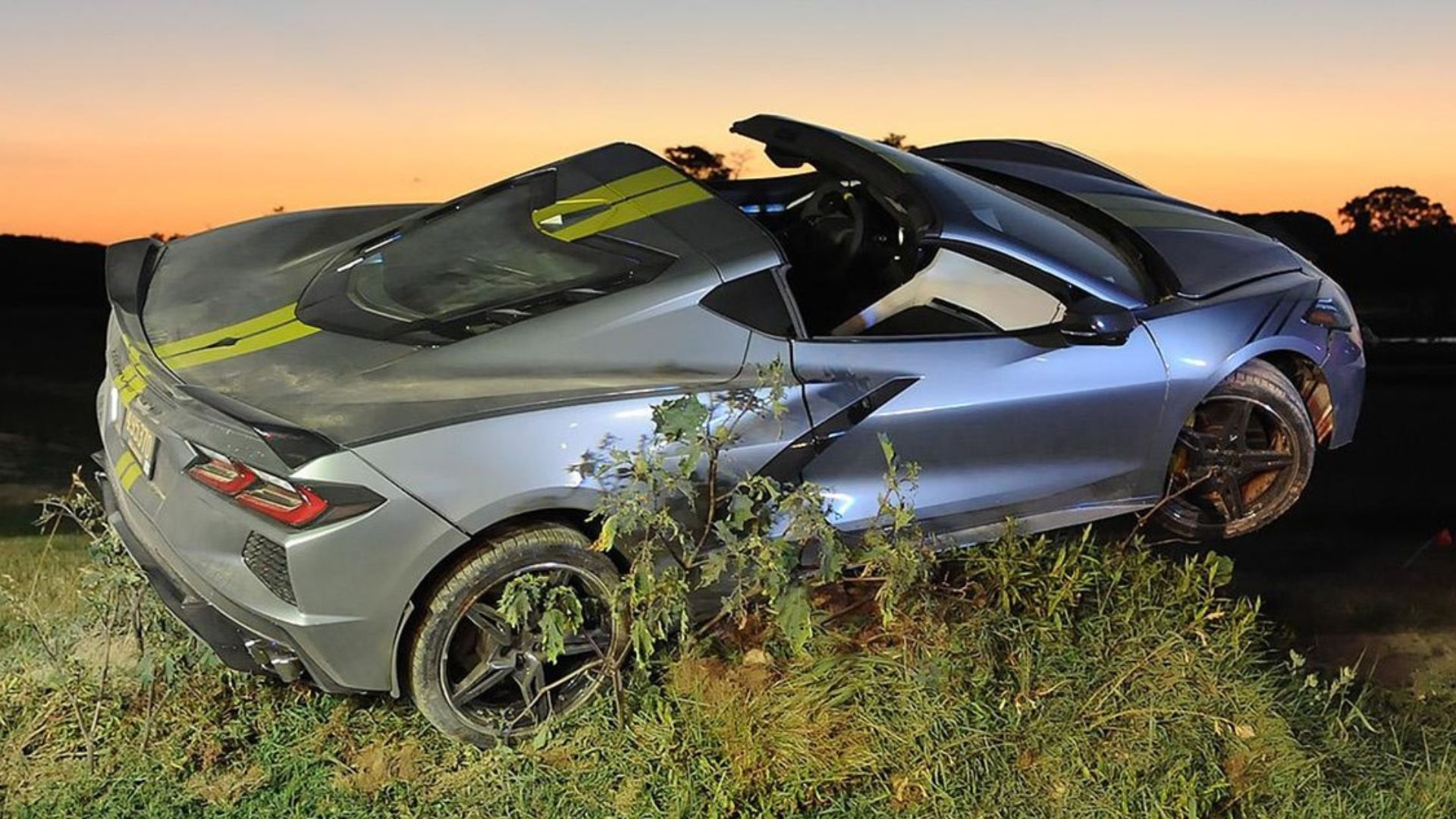 At about 8:40 pm a called was placed for the accident, with Rehoboth Beach Volunteer Fire Co. responding. They were kind enough to snap some photos for the rest of us to enjoy. From them we can see serious damage to the front fascia. There could definitely be some serious chassis damage, but at least the mid-engine configuration likely protected most if not all of the powertrain.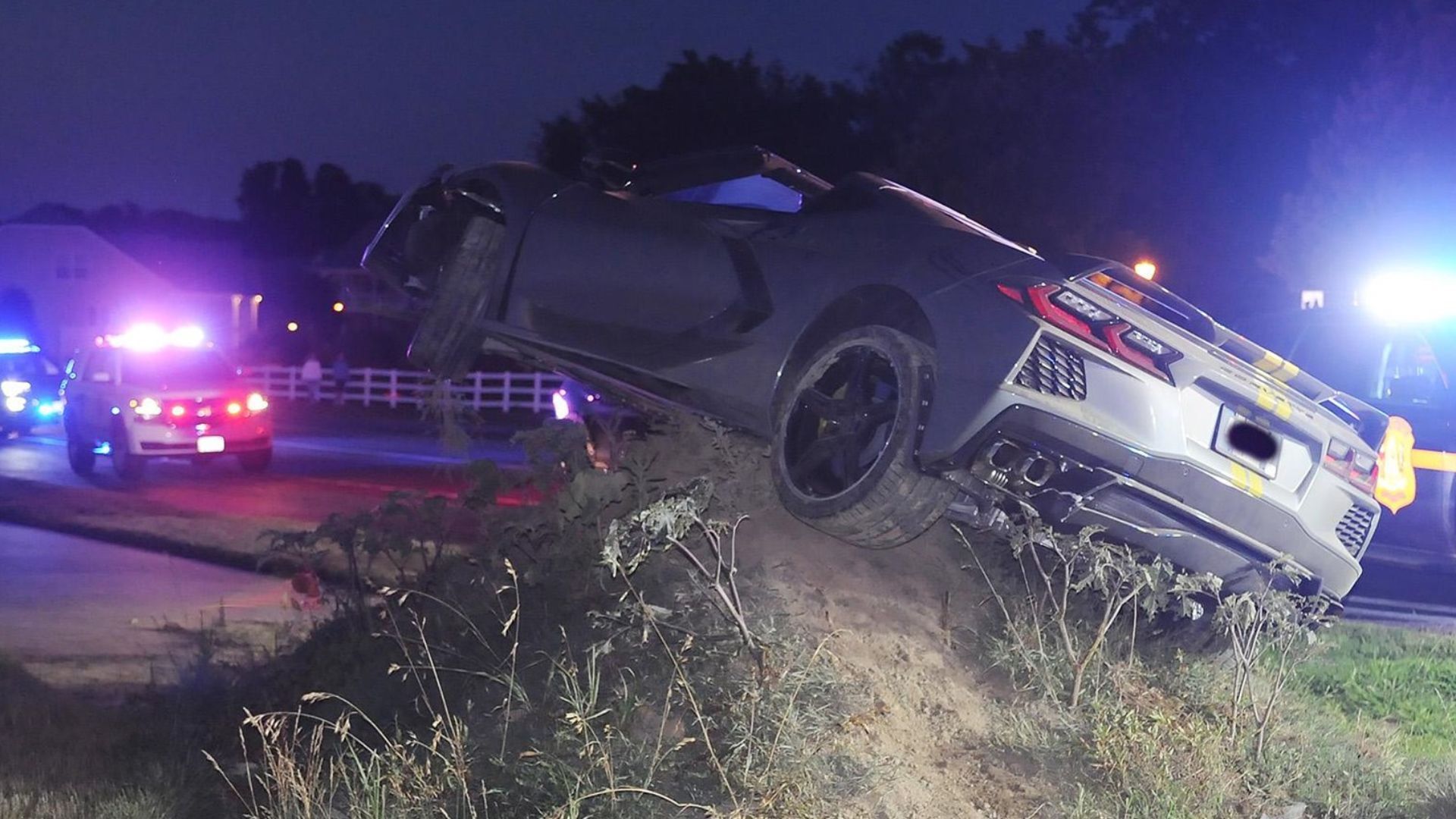 This is hardly the first time we've seen or covered a single-car accident involving a C8 Corvette. Almost immediately after the new generation launched, crashes started to surface. Some were humorous like a man in Florida who ditched his on the side of a road or a guy who crashed his during a final drive before he was supposed to sell it. And there was another driver who really beached his in Texas. But our favorite was the C8 Corvette in California which did its best impression of a bowling ball.
However, some C8 Corvette crashes have been downright awful. One involved a C8 launching into the air at high speed, landing in a backyard pool in California. Of the three people in the two-seater sports car, two died. Another fatal accident involved a speeding C8 Corvette in downtown Kansas City, which crashed in a construction zone and burst into flames.
Whatever caused this accident in Delaware, we hope the driver learned a lesson.
Source: Cape Gazette
Photos: Rehoboth Beach Volunteer Fire Co.