Dodge has been revered as an American icon for its extreme endeavors into the muscle car game in the late 1960s and early 1970s.
---
The legends of high horsepower Hemi V8 engines and record-setting NASCAR laps have been told for generations. Unfortunately in the mid-70's the oil crisis reared its ugly head. This created a long hiatus imposed onto the muscle car movement and the famous Chargers and Challengers wouldn't be produced as true muscle cars for close to 30 years. However, there has been a revival of the high horsepower behemoths in recent years which has led to a greater appreciation for the old school Mopar muscle cars.
Check out a guy who wants to ban Chargers here.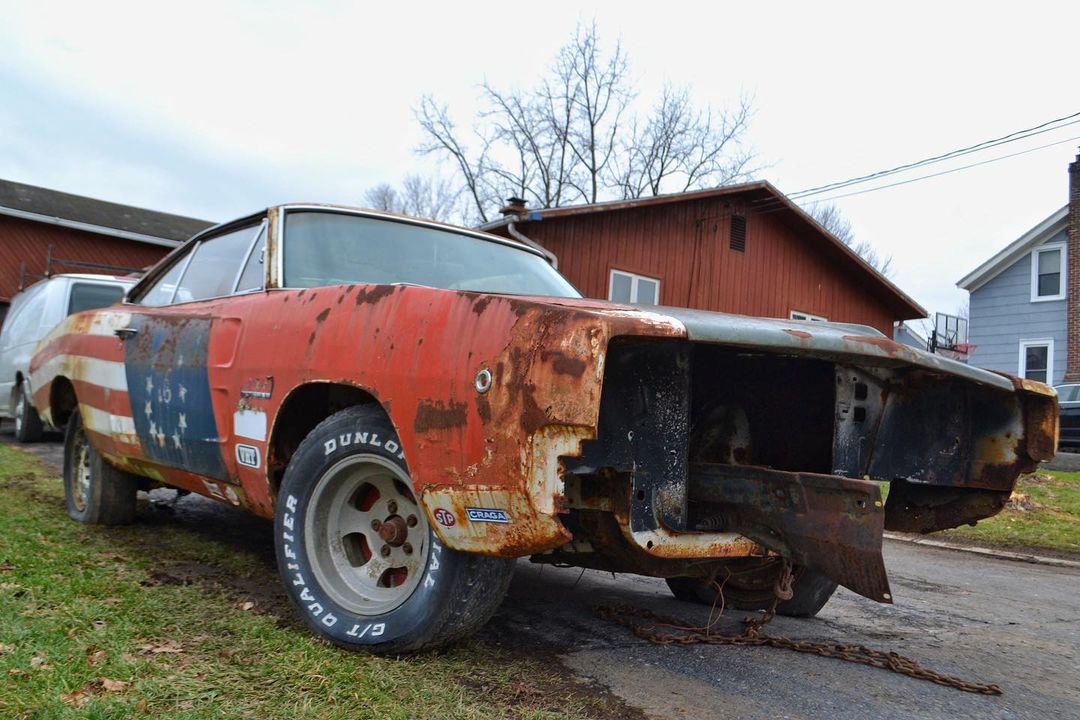 While this classic Charger may not be the prettiest piece in its current state, there is potential for an iconic antique performance powerhouse. Follow the full body of the car and you'll find a faded 1776 American flag graphic on each side. It looks as though it was a beautiful machine at its prime, however it has become decrepit and rusty due to neglect. Luckily this Charger has been rescued by Hemisublime, an Instagram account run by an enthusiast named Dimitri. In the 1980s this Mopar monster was used in drag racing, quickly destroying the competition as a Mopar always does.
After having been found in Elmira, New York it was discovered that the car had been sitting on its trailer for over 30 years. Rust has set in and the paint has begun peeling. Regardless, it is an extremely cool 1968 R/T Charger. While it is unclear what the plans are for the car, it would probably be safe to say that this car could be looking at a restoration sometime in the future. Of course, it will be hard to beat the original R/T specs and later drag racing repertoire, however, we all appreciate an awesome classic restored or not.