And the bus hit back…
---
When driving, it's always good to give other vehicles plenty of space since you never know when they might have to make an emergency stop. We're not sure if that's how this Chevy Corvette ended up plowing into/under this school bus in Florida, but it's definitely possible. Thankfully, nobody was seriously injured and there were no kids onboard during the crash, which happened in Hernando County, Florida on September 15.
Watch a Corvette Z06 driver crash while trying to flex next to a Mustang here.
There's a good lesson to be learned here: when driving around commercial-sized vehicles like school buses, box trucks, and semis, be especially careful. Your little 3,500-lb. car doesn't stand a chance against an 8-ton vehicle in a collision. That's especially true when there's a big steel bumper kissing your ride, and it's even more the case when your sports car submarines under the other vehicle.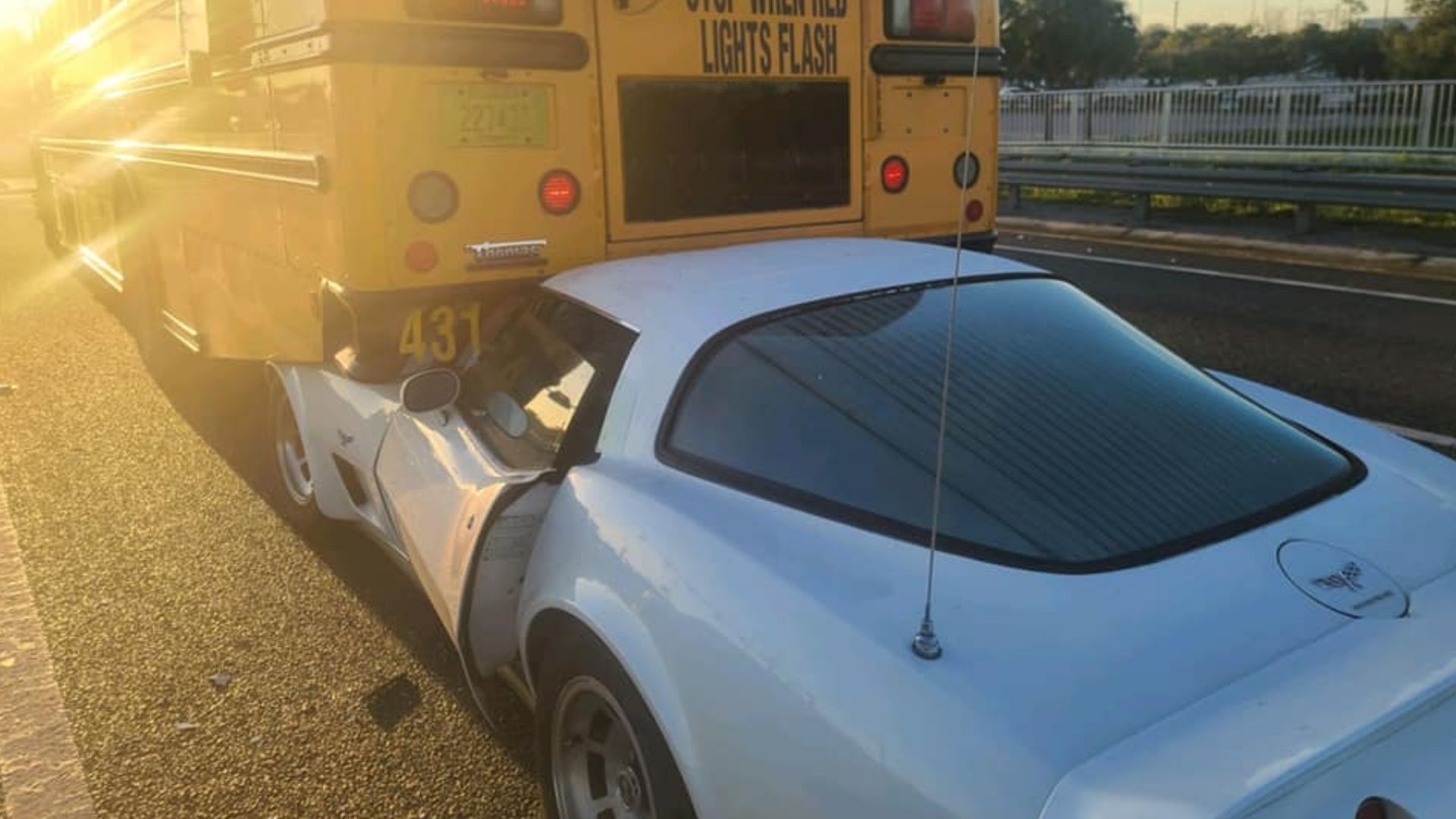 This crash could have easily been fatal and in one of the ugliest ways possible. After all, the driver's head was about the same height as the bus's rather solid bumper. From the photos, it looks like the bumper smashed the windshield but that's as far as it got before the Corvette's brakes or the friction of the two vehicles meeting each other violently brought the sports car to a halt.
According to the Hernando County Sheriff's Office, only minor injuries were involved. We're assuming it was the Corvette driver who was injured, because it doesn't look like the Chevy moved the school bus one millimeter.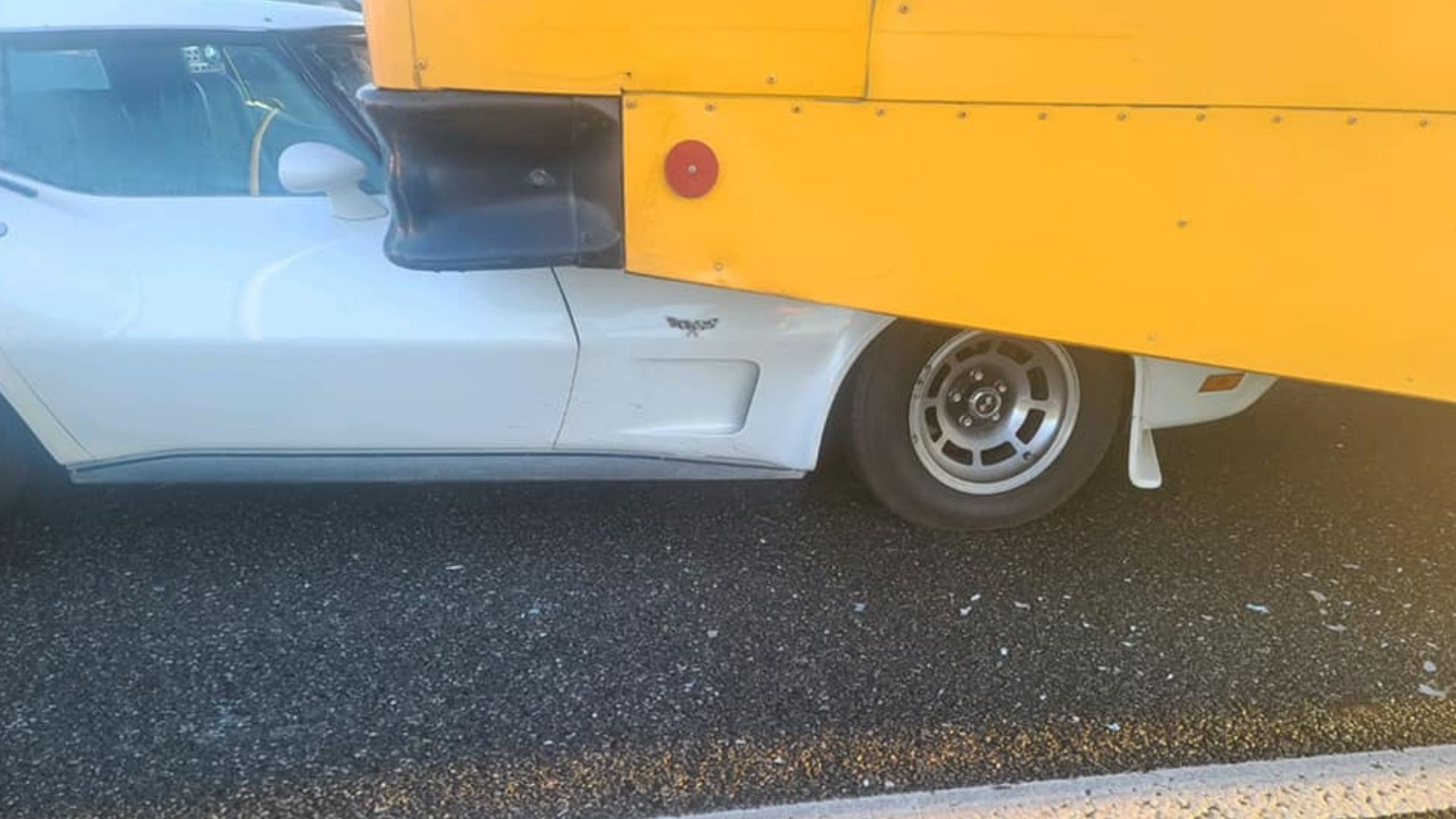 A local report stated it was "unclear" if the Corvette driver was cited for the crash. While it might seem like the driver was being reckless, there is a possibility the driver suffered a medical episode and that triggered the accident. Without any more information about what sheriff's deputies were able to determine we just don't know what the cause of the accident was, so we can only say everyone should drive carefully, especially around large vehicles like this school bus.
Source: WFLA