Yes, that's one hundred and forty thousand dollars…
---
Minis were originally created to solve transportation problems in post-war England, to get the masses moving in something inexpensive and practical. Now, some of those budget-friendly rides are getting the high-end restomod treatment, complete with all the luxurious finishes you might expect on something like a Singer Porsche. That might sound like insanity, especially considering the first Mini Remastered, Oselli Edition car was delivered recently to its new owner in Scandinavia, who forked over $140,000 for the bespoke classic Mini.
Check out the wild Harley 9-wheel rig here.
It's crazy to think people are shelling out over $40,000 for the new Minis, but this is what living in 2022 is all about, apparently. For those who believe the new Minis aren't all that mini, plus who pine away for the classic cars but don't want to deal with the janky interior and poky performance, going to David Brown Automotive in Silverstone, UK might be worth the premium price.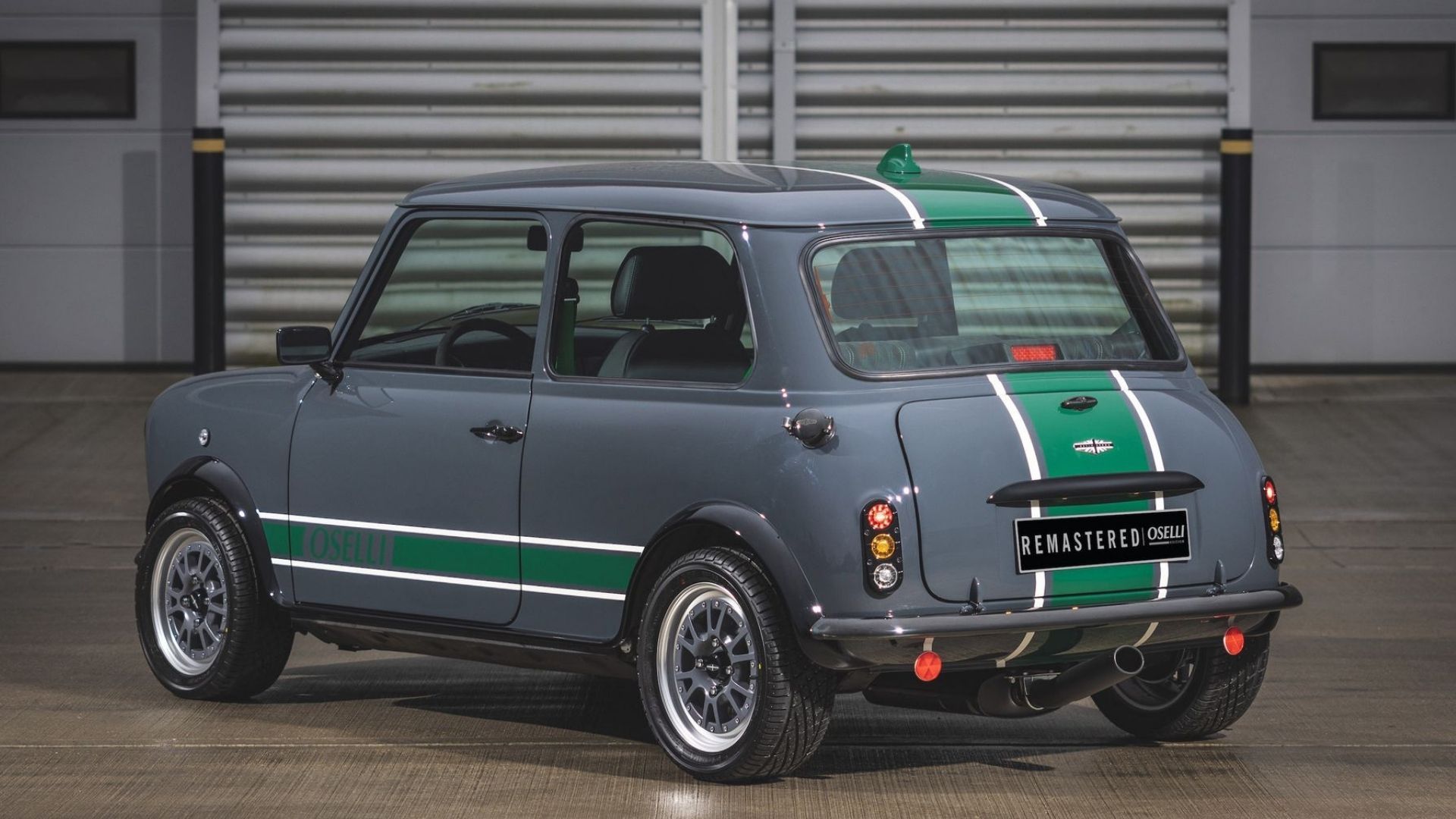 David Brown Automotive specializes in taking classic British cars and punching them up to a level never seen from the factory. Each car is bespoke, or in other words no two are alike. People pay big money for that kind of guaranteed rarity, especially when the fit and finish is of this caliber. The company offers four different Mini builds: the simple Remastered, Oselli Edition, Inspired by Café Racers, and Inspired by Monte Carlo.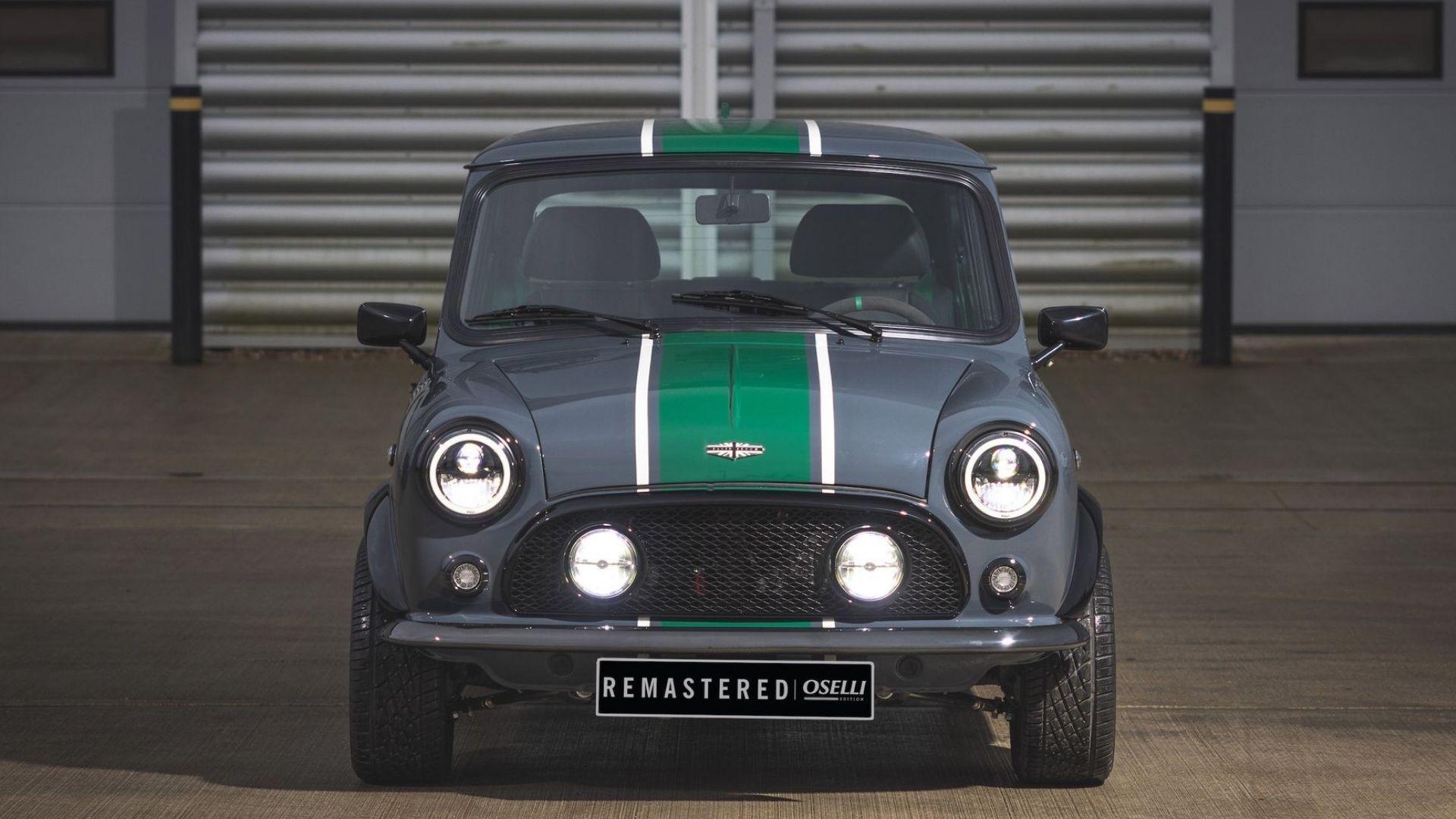 With the Oselli Edition, customers are getting the most potent version of the Mini Remastered. On tap is 125-horsepower and 113 lb.-ft. of torque via a 1450cc engine with twin SU carbs. David Brown Automotive claims the 0-60 time is 7.8 seconds. This over 70 percent increase in performance is accomplished with the help of Oselli Engineering, hence the name.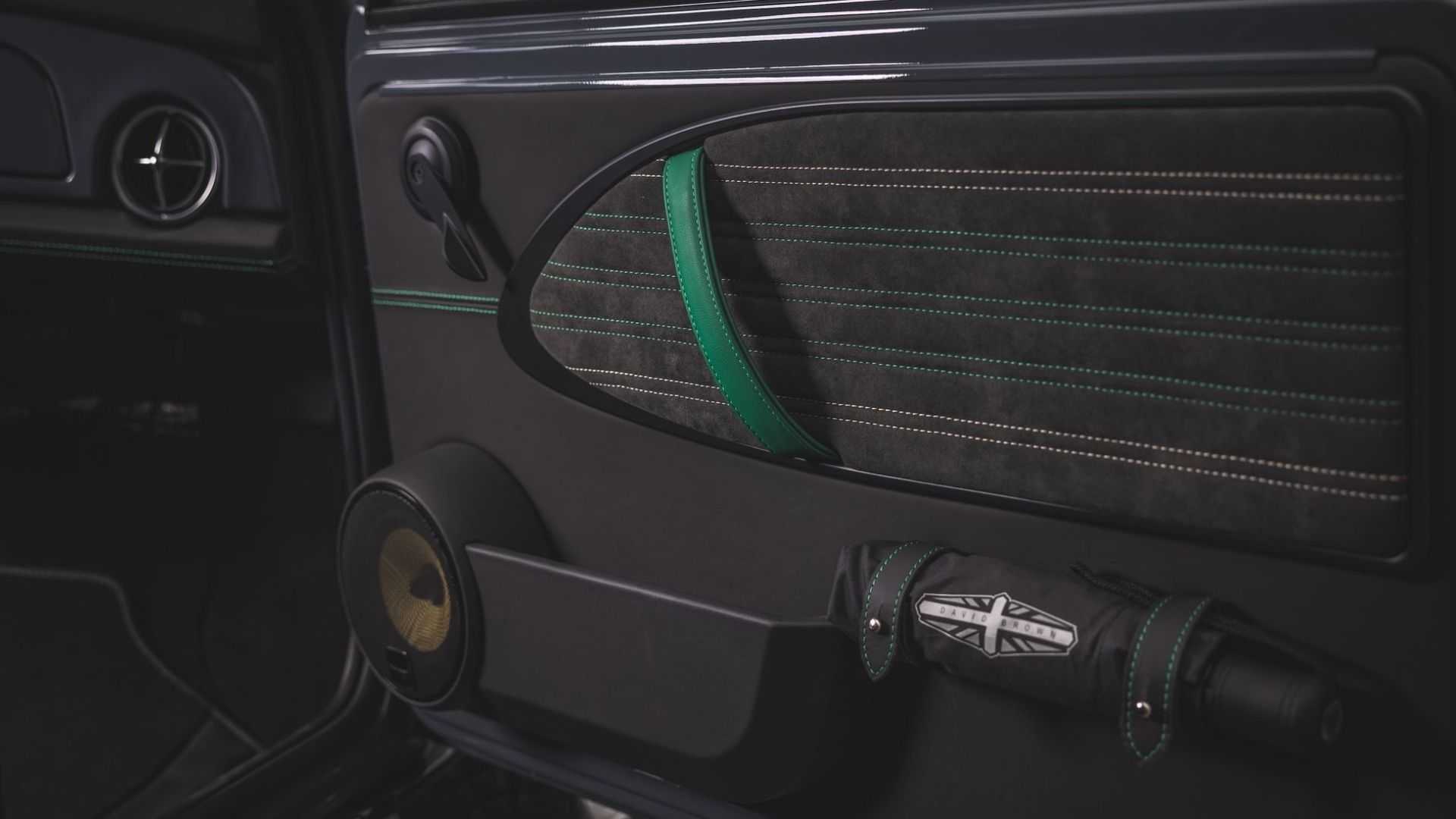 All kinds of upgrades can be installed in these cars, like a half roll cage, limited slip differential, and harness seatbelts. The owner of the first one opted for four seats instead of two, Carbon Grey paint with Heritage Green accents, as well as luxuries like leather upholstery, Alcantara, and umbrellas strapped to the door panels.
While we would never consider dropping this kind of cash on a Mini, we can also respect the fact that everyone has the freedom to spend their money on whatever car floats their boat. If that's a Mini, great. Just don't complain when we get a raucous muscle car or a 6-wheel-drive military truck as our plaything.